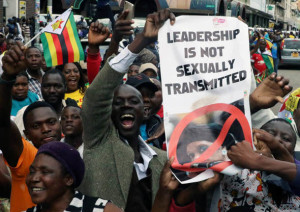 Until last week, Robert Mugabe of Zimbabwe had been president for 30 years. As of last Wednesday, however, his time as president has come to a clear end. Zimbabwe's army seized control of the country Tuesday night and by early Wednesday morning, the Zimbabwe Defense Forces (ZDF) had seized control of state TV and newspaper outlets and declared that they had taken President Robert Mugabe and his wife, Grace, into custody. Yesterday, November 21, 2017, Mugabe officially resigned as President of Zimbabwe. His announcement came in the midst of impeachment proceedings in Zimbabwe's parliament.
Questions are buzzing: What brought the coup on? Who will rule Zimbabwe moving forward? Are Zimbabweans safe? What will happen next?
The coup was brought about by the polarizing role that Grace Mugabe, President Mugabe's wife, had begun to play in politics in Zimbabwe. She is fifty-two years old, forty-one years younger than her husband, and has risen in politics since 2014, when she became the head of the ruling party's women's league. Her extravagant spending, however, made her massively unpopular as the country's economy steadily declined. The tension between Grace Mugabe and other potential successors rose to a head when former Vice-President Emmerson Mnangagwa was accused of disloyalty by the president and removed from his position on November 6, 2017, clearing the way for Mrs. Mugabe to assume the Presidency in December 2017. The military coup has placed Mnangagwa into the presidency following the coup.
Public opinion on Mugabe was varied. He had been the leader of Zimbabwe since its independence in 1980, and was one of the longest-serving presidents of any country, ever. While integral to the freedom movement, Mugabe was regarded with disdain following economic collapse and runaway inflation due to the encouragement of takeovers of white-owned commercial farms in 2000, as well as his expansion of presidential powers. While he stayed in power following a disputed election in 2009, he was forced to share power with a rival party, the Movement for Democratic Change.
For some, the military coup is not entirely unwelcome. BBC interviewed individuals on the ground in Zimbabwe to determine their responses to the military takeover. Many responded with enthusiasm: "I'd like to thank General Chiwenga for taking out this tyrant (Mugabe) who was ruining the country and making our life difficult." This reaction is due in part to the economic strain that Zimbabwe has faced in recent years with the World Bank reporting that economic growth in Zimbabwe "fell from 1.4% in 2015 to 0.7% in 2016." In addition to the economic struggles Zimbabwe has faced, the government under Mugabe has participated in blatant human rights violations and limited access to news within the country. Human Rights Watch has reported that, "Police use excessive force to crush dissent, and violate the basic rights of civil society activists, human rights defenders, journalists, and government opponents."
Those responsible for the coup have claimed that their wish is for Zimbabweans to "enjoy their rights and freedoms" and that the coup will return the country to "a dispensation that allows for investment, development, and prosperity." While these arguments are compelling for some, such statements are standard for those participating in a coup as they seek to present normalcy and safety to provide legitimacy to their actions. While many Zimbabweans yearn for change, and believe that this coup may be one solution, the coup leaders have yet to present specific plans to improve the economic situation for the country.
Others, though, have been deeply and increasingly concerned about the possibilities for mass violence in Zimbabwe. The country is no stranger to atrocities, and both Mugabe and Mnangagwa stand accused of committing horrendous acts since Zimbabwe's independence. Additionally, there are concerns that rule by Mnangagwa, who is from the Karanga sub-group of Zimbabwe's majority Shona ethnic group, may lash out against the Zezuru, the group of which Mugabe is a member and who were favored under his rule. A poll run by the Early Warning Project of the Simon-Skjodt Center for the Prevention of Genocide and Dartmouth College's Dicket Center for International Understanding claims there has been a significant increase in the perceived risk of mass atrocities in Zimbabwe following the coup. In recent poll results, the risk that armed groups will engage in a campaign that systematically kills 1,000 or more civilians in Zimbabwe has increased from virtually no risk to forecasts of between a 15 and 100 percent possibility of such violent events occurring.
The responses to the coup have been varied, but the concern over the possibility of mass atrocities remains prevalent on our minds. As the country moves forward, civilian protection must be at the forefront, and civil society must be given the chance to air their grievances and engage with the political system.
–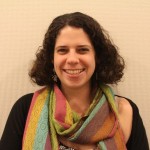 Francesca Freeman is is a STAND alumna, and served as STAND's National Student Director for the 2015-2016 school year. Francesca holds a B.A. from the University of Chicago, and is a Program Assistant at the Social Science Research Council. You can follow Francesca on twitter at @francescafree16.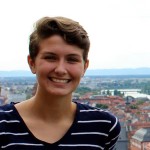 Elizabeth Westbrook is a senior at the University of North Carolina at Chapel Hill, where she studies Political Science and leads the UNC STAND chapter. She has also served as STAND's Great Lakes of Africa Coordinator and is currently serving as STAND's North Carolina Advocacy Lead.
Featured photo is courtesy of Reuters and was originally found here.