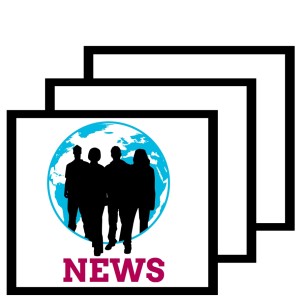 STAND's Weekly News Briefs are compiled weekly by members of the STAND Education Task Force.
This week's news brief focuses on Syria, Turkey, Yemen, and Ethiopia. In Syria, airstrikes continue to target civilians, including 14 children in Haas, near Idlib; Yemen is experiencing increased airstrikes after a shattered ceasefire; and protests are growing in the Oromo and Amharic regions of Ethiopia.
Middle East and North Africa
Syria
In Northwestern Syria, Idlib province is one of the last remaining areas still controlled by the Syrian opposition. On October 26, airstrikes targeted the village of Haas in Idlib province and killed over twenty people, including at least 14 children.
While the source of the airstrikes is unknown, it is probable that either the Syrian government or Russia is culpable. Syrian state media quoted a military source reporting "terrorists" among the fatalities while neglecting to mention a school as a primary target. Among those killed were at least 14 children and a teacher, demonstrating the little mercy shown for women, children, and civilians in the Syrian civil war. The U.S. edition of Reuters notes that "Western countries and international human rights groups have regularly highlighted the high number of civilian deaths reported after Syrian and Russian air strikes."
Islamic State (IS) Eliciting Fear in Manbij
Within the last month or so, hundreds of civilians have either been injured or killed by IS-improvised explosive devices (IEDs) in the northern Syrian city of Manbij. Since 2014, IS had been in control of Manbij and used it as an operational center. Mostly, it was a "hub for moving militants to and from Turkey and Europe" that also "controlled a key supply group for [the Islamic State]."
On August 6, an assemblage of the Syrian Democratic Forces and Arab and Kurdish fighters recaptured the city. The battle took approximately two months, during which IS militants left IEDs throughout Manbij. The organization Human Rights Watch reported that IEDs had been "placed in doorways and windows, under mattresses and piles of shoes, in refrigerators and bags of clothes, and in television sets and kitchen sink taps."
In a Middle East Eye report on October 26, the death toll in Manbij caused by these IEDs was at 69 civilians, 19 of whom were children. The IEDs are victim-activated, so as civilians return to their homes, the number of fatalities is expected to continue rising.
Turkey
In Turkey, ruptures between different ideological groups have created a breeding ground for repression. In late October, groups who were protesting the detention of Gultan Kisanak and Firat Anli were met with Turkish police who used tear gas and water cannons to silence them.
Kisanak and Anli were co-mayors to the Turkish city of Diyarbakir. They belonged to the Democratic Regions Party. On October 25, Kisanak and Anli were taken into custody as fighting between the Turkish security forces and members of the Kurdistan Worker's Party (PKK) erupted.
Emerging Conflicts
Yemen
Saudi-led airstrikes and new offensives by all parties to the conflict in Yemen shattered a 3-day ceasefire beginning on October 19, an initiative many had hoped would pave the way for ending the conflict. Both the Saudi-led coalition and the Houthi rebels blame the other side for violating the terms of the truce, which was supposed to allow for civilians to leave besieged areas and to access increased flows of desperately-needed humanitarian assistance. Despite a few minor clashes, the ceasefire appeared largely to hold until the end of the third day. The UN Special Envoy to Yemen, Ismail Ould Cheikh Ahmed, had issued pleas to both sides to extend the ceasefire, which were disregarded as airstrikes occurred in Sanaa, the capital, shortly thereafter. Over 10,000 have been killed in the conflict, many of whom are civilians, and millions have been displaced and left in need of food aid. Any future path to peace requires both sides to guarantee access to crucial aid and to pledge to stop the targeting of civilians and public facilities such as hospitals.
Ethiopia
Since last year, Ethiopia has been wracked by protests leading to hundreds of deaths, notably in the Oromia region and ethnically Amhara regions. The small Tigray minority in Ethiopia, which has dominated government for years, has disproportionate influence over the security forces and have excluded the Oromo and Amharic people from equal access to resources and power-sharing. The government's plan to extend the country's capital into portions of Oromo land served as the powder-keg that began the protests. Responses to the demonstrations have often been violent, and since they began, it is estimated that over 500 people have been killed. Earlier in the month, on October 3, over 50 people were killed in a stampede at an Oromo festival after police fired warning shots in reaction to what the government called "trouble-makers" who attacked elders who "were making their way to the stage." Effective since October 8, the Ethiopian Government has issued a six-month state of emergency, which permits security forces to detain people assembling without a warrant or due process for up to six months. It also suspends online services and social media services, which have been essential to protesters in organizing. Over 1,600 people have been arrested so far under the state of emergency.
–
Ana Delgado is STAND's Middle East and North Africa Coordinator, focusing mainly on Syria. She is a Junior at University of North Carolina at Chapel Hill, majoring in Political Science and Peace, War, and Defense.
Jason Qu is STAND's Emerging Conflicts Coordinator, focusing today on Yemen and Afghanistan. He is a Junior at Bronx High School of Science.