By Brooke Chambers and Sean Langberg
In the summer of 2014, the self-proclaimed Islamic State carried out a violent campaign against civilians in Ninewa province in northern Iraq, home to many of Iraq's ethnic and religious minorities. In less than three months, IS decimated millennia-old communities and irrevocably tore the social fabric of the once-diverse region, with 800,000 individuals displaced, thousands more kidnapped, and at least one thousand people were killed.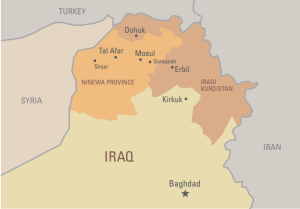 In September 2015, the Simon-Skjodt Center for the Prevention of Genocide undertook a Bearing Witness trip to northern Iraq to learn about the atrocities that had occurred there, assess the current situation, and understand the future risks to ethnic and religious minorities and other civilians in the region. We found that IS targeted civilians based on group identity, committing mass atrocities to control, expel, and exterminate ethnic and religious minorities in areas it seized and sought to hold. IS committed crimes against humanity, war crimes, and ethnic cleansing against Christian,Turkmen, Shabak, Sabaean-Mandaean, and Kaka'i and perpetrated genocide against the Yezidi people.
We met with individuals and families who had been forced to flee with little more than what they were wearing. Yezidi men wrote name after name of their missing family members—wives and daughters, who they believed were kidnapped, and sons and brothers, whose circumstances they did not know. Villages and towns that have simply ceased to exist. Minority communities that helped to shape Iraq's rich and diverse history and today face exile and extinction in the country. As one man told us, "We have no future. Our generation is gone."
The Way Forward
The US government has specifically stated that preventing mass atrocities—all atrocities, not just genocide—is a core national security priority. As such, the United States and other countries combatting IS should articulate, as part of their broader coalition strategies, efforts and tools that they can employ to address and minimize the ongoing threats to civilians. In the immediate term, this should entail assisting targeted populations in achieving two main goals: (a) protecting civilians and (b) improving accountability for past atrocities.
Protecting Civilians
The current counterterrorism and counterinsurgency paradigms do not prioritize an assessment of, or compel a response to, the unique threats and risks of mass atrocities that local populations and individuals may face. IS will continue to pose a threat to local populations. Countering the group necessitates an ongoing assessment of both IS's motivations, organization, and capabilities for committing atrocity crimes, and of the vulnerabilities of at-risk communities, as well as their resiliencies that can be strengthened.
Protecting civilians also entails ensuring that those engaged in counter-IS efforts do not harm civilians. The tactics used to win the war to defeat the group and liberate the territory it holds might very well contribute to future cycles of violence, displacement, and devastation. Iraqi security forces and affiliated militias, the Iraqi Kurdish Peshmerga, and local self-defense militias all have been accused of human rights abuses in the past. There is a risk that this will continue as IS-held territories are reclaimed.
Improving Accountability for Past Atrocities
The culture of impunity that has prevailed in Iraq for decades is a key driver of violent conflict and mass atrocities today. The general lack of and mismanagement of investigations and prosecutions, and lack of accountability for perpetrators, send a strong signal to those considering taking up arms, whether in support of or against IS, that there are few costs to committing atrocities against minority communities. The Iraqi government's limited capacity and lack of political will surrounding accountability issues also create significant barriers to transitional justice programs going forward.
There needs to be an immediate investment in transitional justice measures that address both current and past mass atrocities committed in Iraq. This includes documenting crimes perpetrated by IS and affiliated groups, as well as those committed during counter-IS efforts, for the purposes of understanding the full scope of atrocities in Iraq and future prosecutions of perpetrators.
Contact Sean Langberg (slangberg@ushmm.org) for more information
—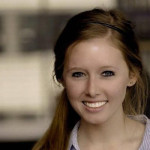 Brooke Chambers is an Intern at the U.S. Holocaust Memorial Museum's Simon-Skjodt Center for the Prevention of Genocide
Sean Langberg is a Policy Assistant at the U.S. Holocaust Memorial Museum's Simon-Skjodt Center for the Prevention of Genocide.