On November 30th 2015, the Burma Army released an additional 53 child soldiers to the 156 they have already released in 2015. Renata Lok-Dessallien, the U.N. Resident and Humanitarian coordinator, stated, "I am delighted to see these children and young people returning to their homes and families. We are hopeful that institutional checks that have been put in place and continued efforts will ensure that recruitment of children will exist no more" (UNICEF). 146 recruits were freed just this year.
In June 2012, the Government of Myanmar and the United Nations created and signed an action plan that would prevent the recruitment and use of children for military purposes. The Tatmadaw, Myanmar's armed forces, would also release its under-age recruits. UNICEF, which spearheaded the talks between the United Nations and the Burmese government, declared its commitment to helping the government ensure the swift delivery of these children to their families and communities as soon as possible. Since the action plan was signed, 699 children have been released. Of the Tatmadaw's 300,000-350,000 recruited members, a large majority were thought to be children before the action plan was signed (although there is no way to know for sure since the Tatmadaw do not release data of their recruits) (Aljazeera).
Although the Tatmadaw has a long history of recruiting children to their ranks, there are seven other ethnic armed groups that have made the UN Secretary-General's list as "persistent perpetrators". These groups include Democratic Karen Benevolent Army (DKBA), Kachin Independence Army (KIA), Karen National Liberation Army (KNLA), Karen National Liberation Army Peace Council (KNLAPC), Karenni Army (KA), Shan State Army-South (SSA-S), and the United Wa State Army (UWSA). The UWSA is one of the largest and best equipped of these armed groups. T The constant conflict between these groups motivated by the want of power may hinder the government's ability to control these groups.

Myanmar recently had a surprisingly successful democratic election, resulting in the National League for Democracy's victory. Aung San Suu Kyi led the NLD to a staggering majority in parliament, which ended 50 years of dominance by the military. Hopefully with this transition from a military-dominated government to a supposedly democratic government, there will only be more reforms regarding human rights violations. In 2012, Suu Kyi was quoted saying that issues such as child soldiers and child trafficking were some of her "greatest concerns" (Telegraph). Besides that conversation, Suu Kyi was fairly silent about controversial issues pertaining to the Burmese government in an attempt to not alienate voters before the election. Now that she is in power, we will have to wait and see how far Suu Kyi goes forth with containing the human rights abuses for which her country is plagued.
http://www.unicef.org/myanmar/media_24942.html
http://america.aljazeera.com/articles/2015/11/30/un-myanmar-released-53-child-soldiers.html
http://www.telegraph.co.uk/news/worldnews/asia/burmamyanmar/9553065/Aung-San-Suu-Kyi-says-Burma-faces-huge-social-problems.html
—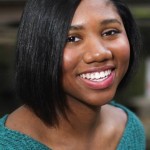 Ashley Morefield is a sophomore at Dickinson College in Pennsylvania, studying International Relations and French.