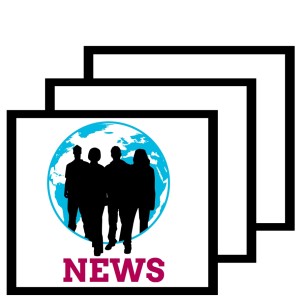 Great Lakes of Africa: Burundi
Lindah Mogeni
Interviews of Burundian civilians, analysts and military members conducted by Integrated Regional Information Networks (IRIN), indicate that a faction within the army of former Hutu rebels has launched a campaign of terror that includes 'harassing, abducting, detaining, and in some cases killing, members of the army's old guard' and suspected opposers of President Nkurunziza.
Evidence of ongoing desertions and defections by soldiers in Burundi's national army, as revealed to IRIN by President of the Burundian League for Human Rights, Anschaire Nikoyagize, indicates that there are divisions within the army. However, Colonel Gaspard Baratuza, spokesman for Burundi's army, denied widespread reports that deserters and defectors had joined a new rebellion and affirmed that 'the army is still united and strong and only two or three soldiers out of 30,000 have run away.' Further, Rwanda's President Paul Kagame has been openly accused by President Nkurunziza of 'hosting and training a new Burundian rebellion led by the coup plotters' an accusation which Rwanda has denied.
The 15 UN Security Council members, appealing for calm in Burundi, have rallied behind the French-drafted resolution condemning 'all public statements, coming from in or outside of the country, that appear aimed at inciting violence or hatred towards different groups in Burundian society' and 'raises the possibility of deploying peacekeeping.' The Security Council also threatened sanctions against perpetrators of violence in Burundi and urged UN Secretary General Ban Ki-Moon to send a team to Burundi to 'report in 15 days with options for boosting the UN presence in the country.' Among these options include deploying an AU-controlled regional force or transfer UN Peacekeepers from DRC.
United States Ambassador to the UN Samantha Power assured that the primary objective was 'to ensure that Burundi does not descend into mass violence.' President Obama appealed to Burundian leaders to 'put aside the language of hate and division' and commit to their agreed participation in an internationally-mediated dialogue outside of Burundi. He further appealed to Burundi's military to 'overcome divisions and unite' and 'protect the people of Burundi.' To all Burundians, he called for a unified stance against violence to secure the future of Burundi.
STAND and the Aegis Trust also issued a statement on the crisis in Burundi last week, urging international coordination for the protection of citizens in Burundi.
Middle East and North Africa: Syria
Maddie King
On Friday, a string of terrorist attacks across Paris left 129 dead and many more injured. The Islamic State has taken credit for these attacks, leading French President Francois Hollande to declare the attacks an act of war. On Sunday, French warplanes targeted strongholds in the unofficial ISIS capital of Raqaa, Syria. Many other nations, including the United States, have vowed solidarity with France in their attempts to wipe out ISIS. The French airstrikes on ISIS dropped 20 bombs throughout the city and were launched from locations in Jordan and the Persian gulf in coordination with US forces. French and Belgian governments have apprehended many suspected of involvement in the Paris attacks, and have convicted Belgian national Abdelhamid Abaaoud, in absentia. These attacks have heightened international attention on Syria. During the G20 summit in Vienna, Russia vowed to increase its aid to refugees and the United States vowed to "redouble" efforts to end the conflict, promising to work with Russia against the presence of ISIS, although the two states continue to disagree on the role of Assad in mediating a political solution.   
Last Wednesday, Russia proposed a Peace Place in Syria that was rejected by the Syrian opposition. The plan called for an 18 month period of constitutional reform under the supervision of Assad and eventual presidential elections. The leader of the Syrian National Coalition repeated the group's stance that peace will only come with the removal of Assad from power. This plan was also dismissed by Western leaders in the US and Britain, but endorsed by Iranian president Hassan Rouhani who claims the focus of international attention should be restoring stability in the region.
In Syria, the government successfully retook control of many strategic areas including towns along the Damascus-Aleppo highway and the Kweiris military base, which had been controlled by ISIS since 2013.
South Sudan
Jason Qu
The Arrow Boys militia, an armed youth group that numbers thousands in Western Equatoria State, have declared their allegiance to the SPLA-IO [In Opposition]. At the time of their formation in 2010, the Arrow Boys were considered a local security group, acting in response to an incursion into South Sudan by the Lord's Resistance Army (LRA) headed by Joseph Kony, and were armed only with bows and arrows and single-shot homemade firearms. In 2011, when the South Sudanese Civil War began, they turned their attention towards defending Western Equatoria from SPLA and SPLA-IO operations. However, according to the leader of the Arrow Boys, Alred Karaba Futio Onyang, the SPLA launched an offensive last week against the Arrow Boys and other armed groups in the area, in violation of the August peace agreement. Thus, he says, they have been forced to join ranks with the SPLA-IO.
Riek Machar, the leader of the SPLM-IO, has confirmed that he will not be attending an IGAD-held conference in Juba, which has been delayed to November 23rd. The opposition states that this is due to security issues, and the need for an advance team of SPLA/M-IO personnel officials in Juba to ensure the safety of Machar. This advance team of 500 was supposed to be in place by November 15, but the SPLM/A-IO has said that this is no longer possible, and have extended the deadline to November 26. Despite this, Machar is expected to return to Juba to hold a meeting on the Constitution and formation of a new South Sudanese transitional government. This is expected to begin by January 2016 at the latest. Machar fled Juba in 2013, when the civil war began, and has recently declared the creation of a SPLM-IO chapter in Addis Ababa, which is home to many South Sudanese refugees, with the aim of garnering support for the peace and reconciliation process.
Despite a permanent ceasefire being in place in South Sudan, Leer County, a flashpoint in volatile and oil-rich Unity State, is a site of ongoing violence. Fresh fighting began on November 8 and lasted for two days, killing at least 19 people, including women and children. Blame was exchanged on both sides as the SPLA accused rebels of launching an offensive on the town and razing villages, while the SPLA-IO accused the Army of violating the permanent ceasefire. Unity State has been the scene of much of the conflict in South Sudan, due to its strategic and economic value, and, as such, has been the site of a massive emerging humanitarian crisis.
The humanitarian situation in South Sudan remains complex and disheartening. The UN Office of the Coordination of Humanitarian Affairs (OCHA) cites an 80% increase in food insecurity over the last year due to ongoing violence throughout South Sudan. An estimated 40,000 South Sudanese in Unity State are facing "catastrophic" conditions regarding food security, and the threat of widespread famine looms due to ongoing violence and instability. The UN World Food Programme has reported that almost four million people face moderate to severe food insecurity in South Sudan. Due to increasing insecurity, polio vaccines are also not being delivered in Greater Mundri's counties in Western Equatoria, which demonstrates the major impact that the conflict has had on the distribution of health and social services. Despite these challenges, there has been good news; humanitarian aid has reached 24,000 displaced people in some parts of Western Equatoria where fighting has calmed, and Ethiopia has recorded a sharp decline of refugees from South Sudan which is partially due to the conclusion of the final portions of the August Peace Agreement.
Sudan: Darfur
Jason Qu
Sudanese opposition parties, acting under an alliance called "Sudan Call," and comprised of major coalitions and parties such as the National Consensus Forces and the Sudan Revolutionary Forces (SRF), held a 4-day conference in Paris, from November 11 to 15, to discuss the national dialogue initiative launched by the Khartoum government, as well as to discuss their own organizational issues, including tensions between SRF leadership. Before the conference, key opposition figures and leaders had passports seized by members of the National Intelligence and Security Services, Sudan's intelligence agency, and many were denied travel to Paris by Khartoum. An opposition figure who returned to Sudan from Paris, Kamal Ismail, leader of the Sudanese National Alliance Party, was later detained by NISS personnel. Rebel officials and opposition figures say these moves will harm the ongoing political process in Sudan. After the conference, they released a statement that they plan to "liquidate" the regime in Khartoum in favor of a transitional government.
The African Union has confirmed a two day conference to take place on November 18 to 19 in Addis Ababa, between the Sudanese Government and some, but not all, major rebel groups in Blue Nile, South Kordofan, and Darfur.  The Justice and Equality Movement (JEM), Sudan People's Liberation Movement-North (SPLM-N) and Sudan Liberation Movement – Minni Minnawi (SLM-MM) will be represented at this meeting. The aim of the discussion is cessation of hostilities in the Blue Nile, South Kordofan, and Darfur, places in which conflict has affected millions and lasted for more than a decade. This AU-facilitated gathering comes after Khartoum launched a national dialogue initiative, which was boycotted by rebel groups that believed that an African Union mediating body would be the only way to achieve a political solution.
Inter-communal violence remains the key source of conflict in Darfur. There are fears of renewed violence between the Ma'alia and Rizeigat tribes, who fought in July of last year, resulting in 600 casualties. The Rizeigat accuse the Ma'alia of stealing their cattle as well as the government for doing nothing to recover their herds, and have threatened violence if the animals are not returned. Earlier this week in North Darfur, two people were killed and six injured in fighting that arose between the Barti and Zayadia tribes. The farmers in the area said that pastors went onto their farmland and damaged their crops. The violence began when the farmers attempted to seize 85 heads of camel as compensation. Both events expose the fragile situation in Darfur between herders and farmers, which, in the absence of regional leadership and effective mediation, are likely to grow more common.
Southeast Asia: Burma
Sophie Back
Last week, Burma as held its first free elections in 25 years, resulting in a landslide victory for the pro-democracy opposition party, the National League of Democracy (NLD). In 2016, the NLD will replace the Union Solidarity and Development Party (USDP) Government, which has governed Burma under authoritarian rule since 2010. As of November 15, the NLD had won 882 out of the 1160 parliamentary seats, with 99% of the votes confirmed.
Parliament reconvened on Monday. Outgoing members of parliament will have 2 and a half months to continue making laws before official transfer of power, at which point the presidential elections will be held in parliament. Many believe that this election marks the beginning of Burma's democratic transformation. Current President Thein Sein has stated his support for the new government, maintaining that the elections are a result of his own reform projects, which have been expanding civil liberties in recent years.
Despite strong support from the international community, there is doubt over how far Aung San Suu Kyi, the leader of the NLD, will be able to combat Burma's most divisive issues, such as the persecution of the Rohingya and the widespread militancy that threatens the nation. No Muslim parliamentarians were elected, though Muslims make up at least 4% of Burma's population. Many Muslims were also not permitted to vote in the election. Furthermore, the military represents a potential barrier to change as it retains 25% of parliamentary seats and a monopoly on the use of force in Burma.
The international NGOs Amnesty International and the International Federation for Human Rights (FIDH) are calling on all UN member states to push for a resolution on human rights violations in Burma proposed during the 70th session of the United Nations General Assembly (UNGA) last month. On Election Day last Sunday, members of Maungdaw Province's Rohingya community held a silent protest against their exclusion from the democratic process and their brutal treatment by the Burmese authorities. Despite the NLD's triumph, anti-Islamic minority parties have made significant gains in the elections, particularly the Arakan National Party and ethnic parties from Mon State, which pose a significant threat to the Muslim communities in these regions.
It is too early to tell whether this election will bring about the democratic change in Burma that has been so hoped for, however, Aung San Suu Kyi has expressed a strong commitment to end violence and injustice in Burma and to work with the military to manage Burma's transition to liberal democracy.
Get to know the 2015-2016 Education Task Force
Ruhi Bhaidani serves as Central and West Africa Conflict Coordinator, and has been a STAND member for over four years. As president of her high school's STAND for Peace club, she organized a concert to draw attention to ongoing genocidal violence around the world. Ruhi is a freshman at the University of Chicago.
Lindah Mogeni serves as STAND's Great Lakes Conflict Coordinator, and is a senior at Barnard College studying Political Science. Lindah comes to STAND with extensive human rights advocacy and research experience, and spent three months in 2014 as a Fieldwork Research Intern with the United Nations Stabilization Mission (MONUSCO) in the Democratic Republic of the Congo.
Maddie King serves as STAND's Middle East and North Africa Conflict Coordinator, and is a junior at Johns Hopkins University, where she is pursuing majors in International Studies and Global Environmental Change and Sustainability and a minor in Islamic Studies. She is passionate about addressing issues of refugee resettlement, particularly as they relate to the roots of displacement.
Sophie Back serves as STAND's Southeast Asia Conflict Coordinator, and is a third year student at University College London pursuing a degree in History and Political Science. An outspoken advocate for Amnesty International on campus, Sophie comes to STAND after spending the summer in Vietnam, where she led a team that organized workshops to prepare students for the implementation of the ASEAN Economic Community free trade area.
Jason Qu serves as STAND's Sudan and South Sudan Conflict Coordinator, and is a junior at the Bronx High School of Science. He is also Vice President of the Amnesty International chapter at his school, and is extensively involved in Model United Nations and the Muslim Student Association at Bronx Science.