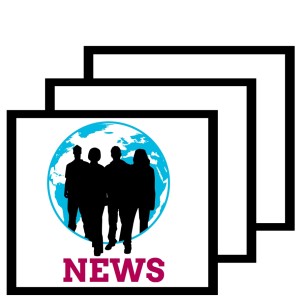 Central and West Africa: Central African Republic
Ruhi Bhaidani
Although it seemed as if some progress had been made in Central African Republic (CAR) under the interim government of Catherine Samba-Panza and the new constitution passed by the transitional council, fears of escalating violence have once again shaken the nation to its core. On September 26, at least 37 people were killed in the capital, Bangui, and several more wounded. The fighting began after the body of a motorcycle-taxi driver was discovered on the night of the 26th with anti-Muslim slogans inscribed on his dead body. Though many Muslims have fled CAR fearing violence from the Christian anti-Balaka militia, some sought revenge and attacked the Christian neighborhood of Bangui. According to Moctar Mahamat, a resident living in the now-desolate capital's Muslim Quarter, "At the sight of the mutilated body, young neighborhood self-defense militiamen wanted to avenge the killing of the Muslim."
Anti-balaka militia forces became involved in the violence in response to the uprisings of the Muslim militias. Amadou Rufai, a mayor in Bangui's Muslim Quarter, fears that the anti-Balaka's involvement means the continuation of violence.
The situation further deteriorated on Monday, September 28 when more than 500 inmates escaped from the main prison in Bangui, destabilizing much of the order put into place by the Interim Government. Many of the escaped prisoners, which included at least 60 high-level inmates, proceeded to loot and destroy the offices of several prominent international aid organizations. The violence caused President Samba-Panza, who was attending the United Nations General Assembly meetings in New York City, to return home to address the clashes.  The prison break has jeopardized the ongoing peace process in CAR, as well as the presidential election planned for October 18. On the Monday following the violence, three teenagers were killed, one of whom had been decapitated, and four children between the ages of 7 and 17 were severely wounded by gunshots and grenade fragments. These clashes resulted in the destruction of the International Organization for Migration offices in Bangui. Mob violence reportedly forced American Marines to rescue two of the organization's employees.
According to United Nations estimates, the clashes have killed thousands of people in the past few years, displaced 380,000 people, and driven 464,000 individuals to neighboring countries for safety. In the past few weeks alone, at least 27,000 Central Africans have been internally displaced.
Great Lakes of Africa: Democratic Republic of the Congo (DRC)
Lindah Mogeni
The Former DRC Special Representative to the United Nations Secretary-General, Martin Kobler, and UN Special Envoy for the Great Lakes Region, Said Djinnit, conveyed to the UN Security Council their doubts regarding the sustainability of political progress attained in the DRC. They also expressed concern regarding political tensions given the upcoming 2016 presidential and legislative polls. Kobler further appealed to the DRC government to address issues pertaining to the electoral process such as the elections' budget, electoral calendar sequence, and voter eligibility.
On the subject of human rights, Kobler asserted that more than 2,200 violations affecting 5,400 victims have occurred in the span of this year, half of which were committed by state agents. He condemns the limited progress with regard to holding perpetrators accountable and ensuring justice.
United Nations Secretary-General, Ban Ki-moon, appointed Maman S. Sidikou of Niger as his new Special Representative to succeed Kobler and head the UN Mission in DRC (MONUSCO). The DRC government appealed to Sidikou to foster cooperation between MONUSCO and the FARDC. In early February, the UN suspended MONUSCO support for two FARDC-affiliated battalions whose generals were accused of grave human rights violations.
The former Commander of the Patriotic Resistance Forces in Ituri, Germain Katanga, urged the International Criminal Court judges for a reduction in his prison sentence. The Congolese militia leader was previously sentenced to 12 years in prison for his collusion in war crimes, crimes against humanity, and an attack on Bogoro village on February 24, 2003 that resulted in 200 deaths by gunshot and machete. Though Mr. Katanga expressed remorse and regret, the ICC judges have yet to give a date for the rendering of his decision.
The High Court of Beni city, North Kivu province, sentenced 12 people to penalties for criminal conspiracy, including machete killings, and other serious crimes committed in Beni and the surrounding area. The United Nations Development Programme (UNDP) provided logistical support for the hearings.
Middle East and North Africa: Syria
Maddie King
Russia's airstrikes against ISIS in Syria have continued, and most recently started launching naval strikes. A spokesperson for the U.S. Department of State said on Wednesday that more than 90% of Russia's airstrikes in Syria have not targeted areas controlled by ISIS and have instead largely targeted more moderate opposition groups including Liwa Suqour al-Jabar, a group trained by the CIA, whose main weapon depot was destroyed last week by the campaign. Reports indicate that leaders of the Kurdish resistance are considering an alliance with Russia and Assad. In response to Russia's gains in the region, Saudi Arabia and its allies have committed to increase military aid to Syrian rebels in the coming months.
The Syrian Observatory for Human Rights notes that the northwestern region of Syria has seen "the most intense fighting in months" as the Assad regime, with the assistance of Russian air strikes, recaptured areas in the provinces of Idlib and Hama earlier this week. At the same time, ISIS seized territory from rival rebel groups near the city of Aleppo on Friday, killing a senior commander of the Iranian Revolutionary Guard in the process. Losing Aleppo would be a major political setback for the Assad regime.
Concerns over public health in Syria are rising in light of a typhoid outbreak in a refugee camp in the Yarmouk district of Damascus. Access to medical care has dramatically declined during the conflict, with nearly 60% of hospitals shut down or functioning only partially.
Southeast Asia: Burma
Sophie Back
This week opposition leader Aung Yang Suu Kyi has announced that, should her party, the National League for Democracy (NLD), win a majority in the elections, she will become president of Burma, regardless of the constitution, which currently prohibits her from doing so. The leader of the NLD remains silent on the issue of ethnic tensions in Burma in order to promote 'reconciliation'. However, the leading opposition party has promised to ensure equal rights for all nationalities and religions if it wins on 11/08.
The Myanmar government is to sign a permanent peace deal with 7 militant ethnic groups next week in an attempt to establish greater stability in the run up to the elections. The peace deal, which has caused much controversy, includes just half of the groups that had been involved in the negotiations prior to this week's announcement, and a third of all Burma's insurgent groups.
The rights of minority religious groups have come under further threat, as thousands attended a rally in Yangon led by Buddhist Ma Ba Tha campaigners to celebrate the passing of four new bills, which penalize polygamy, large families, and intermarriage between religions. The protesters claim they are reacting to an "Islamic Invasion".
FORUM-ASIA has concluded its conference on religious rights in Southeast Asia with the publication of a declaration asserting a regional commitment to protect religious rights. Amnesty International has also launched a campaign to free Burma's political prisoners this week. However, tensions remain high between the Myanmar government and the international community as Foreign Minister U Wunna Maung Lwin bit back at the UN during the 70th General Assembly this week. Accusing the institution of being outdated and unsympathetic. He criticised the Human Rights Council for labelling Burma's "systematic human rights violations" as the cause of the migrant crisis, and the Security Council for its closed-door briefing on Burma's migrant crisis in May.
Three hundred and forty five Rohingya migrants have fled from refugee camps in Indonesia's Aceh province. The refugees are believed to be travelling to Malaysia with the help of smugglers, following the anti-human trafficking crackdown in Thailand which has shifted human trafficking routes southwards. Earlier this week a report by the Indonesian police rejected the claims of sexual assault made by four Rohingya women in Aceh province on the grounds that the medical examinations found no trace of sexual assault. Police now suspect that the women's claims were a desperate attempt to gain passage to Malaysia. The regional clamp-down on human trafficking has made migrants resort to greater lengths to seek work and freedom from persecution. With 'sailing season' due to recommence over the next few days, ASEAN states are on high alert as many more prepare to set sail on the perilous journey across the Indian Ocean.
South Sudan
Jason Qu
The United Nations Security Council has extended, the UNMISS mandate in South Sudan for an additional two months, urging parties in the South Sudanese Civil War to abide by a crumbling ceasefire and peace agreement. This extension gives UNMISS new powers to monitor the ceasefire as new parties to the Joint Monitoring and Evaluation Commission. The resolution also calls for the United Nations and UNMISS to procure and deploy greater numbers of helicopter aircraft and unmanned aerial vehicles in order to better monitor the situation in South Sudan. President Salva Kiir has declared his government's opposition to this provision, citing a lack of dialogue between Juba and the United Nations over the controversial issue of drone aircraft use.
Mediators in South Sudan have reported new fighting in Western Equatoria and Central Equatoria States, as the Sudan People's Liberation Army (SPLA) burned down a town in Mundri, killing civilians and indiscriminately using ordnance to destroy almost all properties in the area. SPLA officials and Western Equatoria have published conflicting reports regarding the cause of the fighting. In neighboring Central Equatoria, three SPLA soldiers were allegedly killed by a rebel group in the area after locals reported that the army was trying to expel residents from their homes to loot them. Thousands have been displaced across South Sudan as a result of this new crop of fighting.
Local officials in South Sudan's turbulent Unity state accused rebel forces loyal to former Vice President Machar of raiding the area of Wangkei Payam, and attacking a group of cattle traders. The rebel forces deny responsibility for the killing of ten civilians, the looting of property, and the raid of herds of cattle. In Unity state's Leer County and Koch County, SPLA and rebel troops clashed with each other. Government troops also allegedly launched aerial attacks on civilians in the area using helicopter gunships. A rebel spokesman claimed his forces had briefly attacked Leer country before a SPLA counterattack, and that rebels in both counties suffered between of 18 and 40 casualties at the hands of the government.
The Intergovernmental Authority on Development, SPLM-IO (In Opposition), civil society groups, and a number of mediating bodies have urged President Kiir reverse a previous decision to increase the number of states in South Sudan from 10 to 28. They are claiming partitions of existing states could be counter-productive to the implementation of any agreed peace agreement. Kiir is expecting a legal challenge in the South Sudan Court, but does not enter any proceedings without support, as his executive order still has its mixed opinions from the South Sudanese people. Apart from legal challenges, rebel groups have also declared their opposition to and condemnation of this decree.
Sudan: Darfur
Jason Qu
Three rebel leaders of factions belonging to the Sudan Liberation Movement have changed their minds regarding what was formerly a boycott of talks with the Sudanese Government. They arrived in Khartoum with Chadian President Idriss Deby, on October 9, as part of a national dialogue conference backed by Sudanese President Bashir. Bashir is reported to have asked Deby to convince more rebel factions to come to the table, but many of them still refuse, citing a failure to implement Darfur peace agreements in the past. Instead, the armed and political groups that are not attending, which number over 60, say they would prefer the African Union, which was not present at the conference regarding the national dialogue initiative launched by Khartoum, along with the EU and UN, to help create a comprehensive agreement and path to the end of conflict, rather than hold direct talks with Khartoum.
The Democratic Unionist Party (DUP), which holds a minor presence in Sudan's legislative branches, has claimed they have been in discussions regarding future ceasefire and political negotiations, with the Sudan Revolutionary Forces (SRF), one of the largest rebel groups in Darfur, Blue Nile State, and South Kordofan. President Bashir has verbalized a commitment to extending a recent two-month ceasefire declared in September into a permanent agreement if rebel groups demonstrate a "willingness for peace." The DUP, which is not in attendance, pledged to convey these commitments to the SRF, who will also not be attending the conference in Khartoum, along with a number of other rebel factions.
In the national dialogue conference, which began on October 11, SLM rebel leaders Imam Abu al-Gasim and Thaer Hajer have urged that Sudan President Bashir separate talks to end the armed conflict and resolve a political crisis in Sudan, claiming that talks to end war in Sudan have to be taken with a different consideration as there are different issues to resolve. On top of this, the SLM factions present demanded that Bashir release political prisoners. Imam cited continued Sudanese bombing of civilians in areas where rebel forces are present, as a lack of commitment to a government-declared ceasefire, and demanded that any future permanent ceasefire include all of Darfur. Nevertheless, Khartoum is aware that any peace deal will have to include armed groups other than the SLM, such as the SRF.
Get to know the 2015-2016 Task Force
Ruhi Bhaidani serves as Central and West Africa Conflict Coordinator, and has been a STAND member for over four years. As president of her high school's STAND for Peace club, she organized a concert to draw attention to ongoing genocidal violence around the world. Ruhi is a freshman at the University of Chicago.
Lindah Mogeni serves as STAND's Great Lakes Conflict Coordinator, and is a senior at Barnard College studying Political Science. Lindah comes to STAND with extensive human rights advocacy and research experience, and spent three months in 2014 as a Fieldwork Research Intern with the United Nations Stabilization Mission (MONUSCO) in the Democratic Republic of the Congo.
Maddie King serves as STAND's Middle East and North Africa Conflict Coordinator, and is a junior at Johns Hopkins University, where she is pursuing majors in International Studies and Global Environmental Change and Sustainability and a minor in Islamic Studies. She is passionate about addressing issues of refugee resettlement, particularly as they relate to the roots of displacement.
Sophie Back serves as STAND's Southeast Asia Conflict Coordinator, and is a third year student at University College London pursuing a degree in History and Political Science. An outspoken advocate for Amnesty International on campus, Sophie comes to STAND after spending the summer in Vietnam, where she led a team that organized workshops to prepare students for the implementation of the ASEAN Economic Community free trade area.
Jason Qu serves as STAND's Sudan and South Sudan Conflict Coordinator, and is a junior at the Bronx High School of Science. He is also Vice President of the Amnesty International chapter at his school, and is extensively involved in Model United Nations and the Muslim Student Association at Bronx Science.