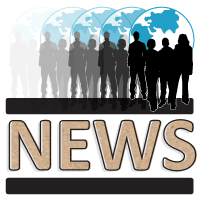 Burma
Last weekend, the Myanmar opposition group the National League for Democracy (NLD) ended its party congress with Aung San Suu Kyi remaining its leader. The NLD has been struggling in recent months to deliver a unified message on specific policies and cope with an ever-increasing membership.
On Monday March 11 and Tuesday March 12, Myanmar government officials met with Kachin representatives from the Kachin Independence Organization (KIO) and its military wing, the Kachin Independence Army (KIA) in the Chinese town of Ruili. The meetings were the result of new rounds of talks held in February. The KIO are fighting for greater political autonomy within Burma. With more than 100,000 people displaced since fighting began in 2011, the conflict has tarnished Burma's democratic reforms.
At Monday's talks, the KIO rejected the Myanmar government's request for a ceasefire, claiming they wanted greater assurances and new, well-defined boundaries. A mutual ceasefire agreement has yet to be reached since fighting began in June 2011 after a 17-year-old ceasefire agreement broke down. However, on Tuesday, both parties agreed to coordinate on each other's troop movements to help reduce violence and "tensions" in areas of conflict, making way for a potential ceasefire agreement. Another round of talks is scheduled to take place within the next month.
Sudan & South Sudan
Sudan and South Sudan have agreed to withdraw troops from contested border areas, in the latest attempt to set up a demilitarized buffer zone. The deal states that the armed forces of both sides must be 10 kilometers from the border regions.  Both nations state that they have begun to withdraw troops, South Sudan specifying it should complete the movement by April 5th. The two countries have also agreed to resume the flow of southern oil exports through pipelines in Sudan within two weeks, more than a year after Juba shut down its entire output. As Sudan and South Sudan announced their moves to demilitarize the border, Khartoum's forces said they clashed with rebels of the Sudan People's Liberation Movement-North (SPLM-N) in Blue Nile.
Hundreds of South Sudanese citizens and political leaders converged on Bor, the capital of Jonglei state, to celebrate International Women's Day on Friday, where speakers called for an end to early marriage and violence against women in the world's youngest country.  Child and forced marriage is particularly widespread in South Sudan where nearly half of women between the ages of 15 and 19 are married – some as young as 12.  The 2005 Comprehensive Peace Agreement stated that 25% of government seats should be filled by women, although the SPLM, the ruling party in South Sudan, struggled to fill this quota, largely due to low literacy rates especially among women (70%).
On March 8, Hilde Johnson, special representative of the U.N. Secretary-General and head of the U.N. Mission in the Republic of South Sudan (UNMISS), detailed the Mission's work as state-builders and the challenges it faces at a discourse held at the United States Institute of Peace. Some of the challenges include logistical issues of poor transportation systems, low funding and resources, and misunderstandings between the UN Mission and the South Sudanese citizens. Despite these difficulties, UNMISS successfully moved forces into Pibor of Jonglei state to protect civilians from rebel forces by strengthening the South Sudanese army twice since independence.
Syria
Western diplomats have stated that Iran has stepped up arms support for the Assad regime in recent months. According to these diplomats, Iran has chiefly shipped arms to the Assad regime through Iraqi airspace and territory, although Iraqi officials deny this. It was also reported that some Iranian arms are flying through Turkish airspace before landing in Lebanon, where they are used to supply the Assad regime and its affiliated militias. Turkish officials denied any such activity in Turkish airspace. On Thursday, French Foreign Minister Laurent Fabius announced that France and Britain are now prepared to begin arming Syrian rebels even without unanimous support from the European Union.
An increasingly desperate Assad regime has stepped up use of paramilitary groups, begun aggressively recruiting Christians, and used the top state-appointed Muslim cleric for recruitment. The United States government has accused Iran of helping the Assad regime build the groups on the Iranian model of their Basij militias. In response to the enlistment of the top state-appointed Muslim cleric to recruit on behalf of the Assad regime, a group calling itself the Coalition of Free Alawite Youth announced on Tuesday that it would help Alawites flee to Turkey who did not wish to take up arms.
The United Nations announced Thursday that the amount of registered Syrian refugees jumped ten percent in just week to exceed 1.1 million people. The increase in Syrian refugees correlates with reports coming from Amnesty International stating that the regime has increasingly used lethal battlefield weapons on residential areas in recent months.
Democratic Republic of the Congo
A Tripartite Summit with the presidents of Angola, South Africa, and Congo, began on Tuesday, aimed at discussing the situation in eastern Congo with an aim to implement the Framework Agreement for peace, stability and cooperation in Congo and the wider region.
According to Ugandan newspaper The New Vision, if the M23 agrees to lay down arms and sign a peace accord this week, the Congolese government will grant them limited amnestyand offer them positions in the national army. They also would speed up the return of Congolese Tutsi refugees from Rwanda. Bertrand Bisimwa, the newly elected M23 political leader of the Makenga faction said he was not aware of such a deal. Think Africa Press offers a compelling analysis of divisions within the M23 rebel group here.
Because of ongoing instability and fighting in Goma and the Kivus, brothels have risen in number in the city. Many girls between the ages of 13 and 17 inhabit these brothels, many from the country, hoping to make money to send home to their families. For young girls, there are few alternatives to sex work to make money. Inter Press Service reports here. Deaths in detention centers have also sharply risen over the last year, nearly doubling from 56 in 2011 to 101 in 2012. Of the 101 deaths, 24 were from torture or ill-treatment, and others were due to poor conditions caused by overcrowding, malnutrition, and access to healthcare.