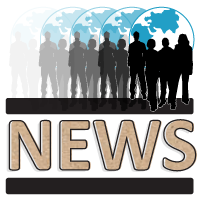 Sexual and gender-based violence (SGBV) is a key aspect in many conflict situations, and has been reported in all of our conflict areas. This week, in solidarity with survivors of SGBV and with #OneBillionRising, we are reporting on SGBV in DRC, Burma, Sudan, South Sudan, and Syria. We hope you will see the connections between all of the conflict areas.
Warning: Some of the content below may be triggering.
Democratic Republic of the Congo
Sexual and gender-based violence is endemic in the DRC, though numbers are hard to come by because of the social stigma if being associated with sexual violence and the acquiescence of many to domestic violence. Many issues remain in cases of sexual assault–most alleged perpetrators are released directly after their court hearing and those imprisoned can escape or bribe their way out. With this in mind, there are few incentives for women to report cases of sexual violence. There have been numerous reports about sexual and gender-based violence in the DRC, results differing from report to report. Melanie Teff takes a look into issues with collecting data, and stresses that solutions to sexual violence must be addressed within a strategy that addresses wider issues of violence against women and issues of gender inequality in the country.
Reports of sexual violence abound in reports from camps around the Goma area following violence between government forces and M23 rebels. As we often see in Darfuri refugee and IDP camps, security for women seeking firewood or food is very low, and often leads to sexual attacks. Even within the camp, security is an issue. "Violence is omnipresent,"said MSF psychologist Marie Jacob. "It is a violence based on power, the law of the strongest, the law of the person with a weapon."
Though the data varies, one thing is for sure–sexual violence is a huge issue in the country, and has become a day-to-day occurrence for many women (and also a number of boys and men). As Congolese women take a stand against sexual violence, we must listen to their stories, hopes, and dreams, as they work to create the communities that they envision for themselves.
Burma
"Rape is used in my country as a weapon against those who only want to live in peace, who only want to assert their basic human rights, especially in the areas of the ethnic nationalities. Rape is rife. It is used as a weapon by the armed forces to intimidate the ethnic nationalities and to divide our country."
—Nobel Laureate and Opposition Leader Aung San Suu Kyi
Many conflicts in Burma, both past and present, are sharply divided between ethnic lines, with rape being an all too common weapon of choice, particularly for the Myanmar military. Not only does rape perpetuate these ethnic divides, it unfairly places innocent civilians in harm's way and gives them injuries that can last a lifetime. More recently, rape has been an all too common element of the country's recent conflicts in Rakhine and Kachin States. In fact, the the conflict in Rakhine State was initially triggered by an alleged rape-murder of a Rakhine woman by several Rohingya men.
In addition, Burma's new constitution, which transitioned the country from a military dictatorship to a quasi-civilian democracy in 2010, offers no legal ramifications for perpetrators of sexual violence. Myanmar's military is placed outside the jurisdiction of civilian courts, and the constitution grants full amnesty for rape and other war crimes committed by the military. This directly violates international law and offers no justice for the victims.
Syria
Rape has become so widespread as a weapon of war in Syria that refugee families in Lebanon and Jordan are now citing it as their primary reason for fleeing the conflictaccording to a recent report by the International Rescue Committee (IRC). These rapes sometimes involve multiple attackers and often occur in front of family members. Cases involving kidnapping, rape, torture, and finally murder have also been reported. Unfortunately, stigma surrounding rape makes it difficult for survivors to report these incidents. The IRC report revealed that survivors fear retribution from attackers, being murdered out of shame by family members, and being married off prematurely to safeguard the honor of young female victims.
The work of the Women Under Siege project has helped make information on sexual and gender based violence in Syria more available despite these stigmas. The project documents cases of rape as they occur using crowdsourcing. The data collected by this project is collected into a "crowdmap", displaying incidents of sexual violence as dots on the map proportional to the amount of reports emerging from those areas. The reports collected by the Women Under Siege project are sent to public health researchers at Columbia University to be analyzed. These researchers have of course confirmed the widespread nature of rape as a weapon of war in Syria. They have also noted that victims of sexual violence have been male as well as female.
The IRC report recommends "[addressing] violence against Syrian women and girls"through increasing funding to programs that "prevent and respond to violence against women and girls, inside and outside of camps" through "clinical care and emotional support for survivors, improving safety in camps, minimizing survival sex, forced marriage, and domestic violence and providing economic aid so that women do not revert to exploitative jobs". The horrifically widespread nature of sexualized violence against women in Syria and stigmas associated with female rape victims make a focus on treating women extremely important.
At the same time, it is important not to support or create any stigmas about male rape and sexual violence victims. While male victims are unlikely to find the same stigmatic problems of honor killings or premature marriages, we should avoid adding to any inner feelings of shame or barriers to access that will stop male victims from seeking treatment. Some of the recommendations for female victims, such as making clinical care and emotional support more easily available, should be applied to male victims as well.
Sudan
In Darfur, sexual violence takes place as women flee their homes and villages, within IDP camps and within the home. Women have been raped and attacked when going out to fetch firewood, find grass or straw to sell, build homes, or farm and mill. As conflict has continued over the years, there have been increased reports of violence inside the IDP camps, including domestic violence and women's involvement in high risk activities.
Beyond SGBV, women are severely discriminated against within the social institutions of Sudan.  The country ranks 85 out of 86 in the 2012 Social Institutions and Gender Index.
South Sudan
The United States Institute of Peace writes of the importance of South Sudan's incorporation of women in the young South Sudanese government and gives advice on how to target women's issues. It recommends that the government of South Sudan, with the support of regional partners and the international community, should ensure that gender equality and women's rights are fully integrated into and are outcomes of state building. National planning, developing the permanent constitution, and building the country's new institutions and structures should reflect commitments to gender equality and input from women and women's groups across South Sudan. The government should cost and meet the full budgetary needs of the Ministry of Gender, Child, and Welfare; ratify and implement the Convention on the Elimination of all Forms of Discrimination against Women and the Protocol to the African Charter on Human and People's Rights on the Rights of Women in Africa; strengthen efforts to prevent SGBV and address the needs of SGBV victims and survivors; and invest more in quality and accessible health and education.
In addition, USIP calls for the inclusion of women in all implementation bodies of the new cooperation deal on security, wealth sharing, and logistical issues, including citizenship and cross-border travel. Women are the most significantly impacted by the deal because they are the least legally protected by the government, and they need the most support due to their role in the family, so it is important to link women's civil society organizations with implementation bodies as well.  Furthermore, efforts must include men so that the entire community can work together equally to achieve their common goals.
Lastly, USIP recommends that donors leverage their roles to promote the meaningful inclusion of women by stipulating that their funds be used in a way that specifically targets the inclusion, transportation, and protection of women in Sudan.