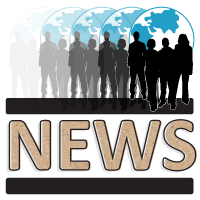 In light of the recent bombing of Aleppo University on Tuesday, STAND is working with the Syrian American Council to host emergency vigils across the country. For more information, see the facebook event here.
Syria
The Assad regime intensified its campaign against rebel forces in the north this Wednesday, with regime warplanes hitting targets in northern cities. Clashes also erupted in the north between rebels and pro-government Kurdish forces. Meanwhile, the Free Syrian Army stated that it plans to break the deadlock in Aleppo between rebels and regime forces with a series of coordinated attacks on government bases and airports around the city in an effort to cut off supplies and munitions to government forces. Several car bomb blasts in the government-controlled city of Idlib also killed more than 20 people on Wednesday. The Syrian Observatory for Human Rights reported that the explosions targeted buildings and a checkpoint and that most of the dead were state forces, while the Assad regime said that the blasts hit city squares and killed civilians.
These developments come following multiple explosions at Aleppo University on Tuesday in which scores of students were killed. Sources report at least two separate explosions, with opposition and government forces blaming each other for the blasts. The Assad regime reported 82 people killed and 192 wounded, and opposition supporters stated that more than 50 people were killed. At least ten people were also killed on Tuesday in anartillery attack in the central province of Homs.
National Security Council spokesman Tommy Vietor dismissed a report on January 15 by online magazine Foreign Policy indicating that the Assad regime had used chemical weapons against rebel forces. Meanwhile, the Obama administration has asked Turkey and Jordan to secure chemical weapons and transport them out of Syria and to secure military bases in Jordan, Turkey, or Iraq where they would be destroyed in the event of their becoming vulnerable to theft or misuse.  The US government has also begun tentatively exploring working with Russia to remove and destroy the chemical weapons, and has reached out privately to Syrian commanders in an effort to keep chemical weapons secure.
Burma
Fighting in Burma's northern Kachin State near the town of Laiza continues after reports of several civilian deaths earlier this week. The United Nationalities Federation Council, a group representing around a dozen different ethnic leaders from Burma, met in northern Thailand to discuss the possibility of a unilateral ceasefire or suspending talks entirely following the escalating violence. As of yet, the Kachin Independence Army is the only ethnic militia  without a ceasefire agreement with the Myanmar government.  Footage of the recent violence in Kachin State can been seen here.
Democratic Republic of the Congo
Yesterday, the Congolese government and M23 agreed on the agenda for peace talks being held in Kampala. The talks will cover the March 29, 2009 peace agreement, security issues, social, economic, and political issues, including marginalization, the release of political and war prisoners, and geopolitical imbalances in development on DRC.
After a Southern Africa Development Community (SADC) meeting last weekend, Malawi, Namibia, South Africa, and Tanzania have committed to providing troops for a Neutral International Force (NIF) in Congo. Details of how many troops will be sent and what they hope to accomplish have not yet been discussed. Within the UN, Discussions about drone use in DRC for "information-collecting" purposes continue. Rwanda has staunchly opposedthe proposal, while DRC has welcomed it and Uganda has given cautious support. Maurice Carney, executive director of Friends of the Congo, though against drone use in Congo,iterated that Rwanda should not have jurisdiction about what happens inside the borders of Congo.
Several US business groups have challenged rules from the 2010 Dodd-Frank Act; the SEC has until March 1 to release a statement.
Sudan
The status of Abyei, on the border of Sudan and South Sudan, is still undetermined. A recent report by the Enough Project discusses the urgency of resolving the dispute in order to maintain peace and security in the region. The report declares that the African Unionshould support the African Union High Level Implementation Panel (AUHIP) proposal, which provides mechanisms for resolving Abyei's final status, and defines and protects the rights of people living within and moving through the area.
On Wednesday, the UN said that a recent surge of violence in north Darfur left 100 dead and forced 100,000 people to flee. While violence in Darfur has decreased since the peak of the conflict from 2003 to 2005, attacks in Jebel Marra have been the worst the region has seen in months. Sudan has also recently accused Uganda of supporting Sudanese rebel leaders, filing complaints with the African Union, Intergovernmental Authority on Development, and the International Conference on the Great Lakes Region.
On Sunday, Human Rights Watch issued a statement demanding Sudan rescind its December decision to shut down four civil society organizations, and allow members to peacefully protest. This decision mirrors recent crackdowns on protesters, activists, journalists, and political opposition members, and, according to HRW, reflects a fragility and defensiveness in the regime.
South Sudan
South Sudan has declared that it is withdrawing troops from the Sudan border so that a demilitarized zone may be established and oil pumped again. The withdrawal should complete by February 4. It has been a year since oil has been pumped from South Sudan, and this has affected both countries' economies greatly. South Sudan's oil minister hopes that if the region is demilitarized by February that Sudanese oil will hit markets in April. The US has encouraged President Salva Kiir Mayardit to transport oil by trucks through Ethiopia rather than rely on peace negotiations with Sudan.
As Sudan has cracked down on civil society, so has South Sudan, with five protesters killed on December 9, and two state broadcast journalists imprisoned on January 4. The Sudd Institute has just issued a report mapping the sources of conflict and insecurity in South Sudan, which is worth a read. For a list of political risks for Sudan and South Sudan, seeReuters' list here.