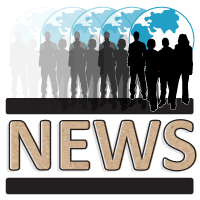 Syria
The humanitarian situation in Syria has been deteriorating rapidly. The United Nations is unable to provide food for about one million people and rain and cold are further deteriorating living conditions, leading to a riot in a refugee camp in Jordan on Tuesday. Meanwhile, Palestinian factions fighting in support of the Syrian regime against rebel forces in the Yarmouk district south of Damascus called for a cease-fire on Tuesday.
On Wednesday, the Assad regime freed 2,130 captives to rebels in exchange for 48 Iranian prisoners. The rebels claim that this proves Assad is an Iranian puppet. The rebels claim the Iranian prisoners are Iranian Revolutionary Guards sent to assist the Assad regime, while the Iranian government insists that they were in Syria for a private visit.
Burma
Fighting in Burma's northern Kachin State between government forces and the Kachin Independence Army (KIA) has continued following government air strikes on Kachin-controlled areas. Originally denying any attacks, the Myanmar government later acknowledged them, claiming they were attempting to recapture supply convoys that were taken by Kachin rebels in late December. Government forces were sending supplies to a base situated near KIA headquarters in the town of Laiza, triggering seizure by KIA forces. New to this conflict, the use of airstrikes have been reported almost every day (here and here) since December 28, with both ground and air strikes becoming increasingly intense around the KIA headquarters at Laiza. An estimated 100,000 people have been displaced since fighting began following the break of a 17-year ceasefire during the summer of 2011. Click here to see a video report from Al Jazeera outlining the recent violence.
In other news, Indonesia is set to give $1 million towards humanitarian assistance for the Rohingya in Burma's Rakhine State following recent communal violence. Also, Coca-Cola recently announced it will build its first factory in Burma.
Democratic Republic of the Congo
On Tuesday, the M23 rebels declared a unilateral ceasefire and are awaiting a similar declaration by the DRC government. This week, dialogue will continue in Kampala, reviewing the March 23, 2009 agreement, security issues, social, economic, and political matters, and mechanisms for implementing various resolutions. It is unclear whether or not the DRC government will sign on, and, to complicate matters, the Ugandan Independent reported today that two journalists were recently detained and beaten by security forces. The immediate reasons have not been uncovered, although the radio station targeted has in the past issued reports critical of the Congolese military.
Also on Tuesday, reports surfaced that the UN is planning the first deployment of drones in peacekeeping missions. The Department of Peacekeeping Operations (DPKO) reportedly asked the UN Security Council to support the use of three unarmed surveillance drones for its operation in the DRC, where they would monitor clashes between the DRC army and M23 rebels. France, the US, and Britain have supported this plan, though Russia, China, and Rwanda have warned about the financial and legal implications and are concerned that drone use may aid western countries' intelligence gathering.
A Neutral International Force in eastern DRC may soon be deployed. It may either be an attachment to MONUSCO or an independent mission of the African Union (AU), the International Conference (ICGLR) on the Great Lakes Region, and the Southern African Development Community (SADC). Talks will continue at the AU ministerial meeting in Addis Ababa this week; for more information, see BDLive's article here.