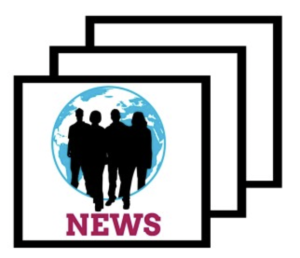 Northeast Africa
Sudan
This month, the need for humanitarian assistance for the people of Sudan has reached an all time high. The four risks that are the most significant at the moment for the Sudanese people are conflict, disease outbreak, an extremely poor economic state, and natural disasters. Additionally, many Sudanese people are experiencing a lack of access to water, along with food insecurities that are causing starvation and malnutrition. Humanitarian organizations plan to provide food, healthcare, and basic necessities, but there is still a lot of uncertainty, and the situation continues to deteriorate.
Likewise, a disease outbreak is sweeping the nation. Some people have contracted malaria while others have contracted dengue fever. While most people thought they had malaria due to the malaria-like symptoms, it turns out that they had actually contracted the dengue fever virus. One of the biggest factors contributing to the disease spike in the nation is the poor public health system, along with a lack of access to health care. 
South Sudan
On February 3, the Pope arrived in South Sudan and encouraged leaders and civilians to support meaningful peace. Ahead of his visit, President Salva Kiir announced that the government would resume participation in peace talks with holdout opposition groups. The announcement was cautiously welcomed by opposition leaders, but it is unclear what progress in the peace process has been made since then.
Some progress has been made in achieving transition goals, as the government continues to work on a new constitution. It was announced this month that a law allowing arrests without warrants would be removed, indicating room for compromise and more democratic governance. Leaders have also said that they plan to have elections next December, with a formal transition of power in early 2025. This could force more action towards comprehensive peace in the coming year.
Tigray, Ethiopia
On February 3, Ethiopian Prime Minister Abiy Ahmed and senior leaders of the Tigray People's Liberation Front (TPLF) met in person for the first time since the peace deal was signed to discuss progress in the restoration of communications, disarming of armed groups, withdrawal of Eritrean troops and access to humanitarian aid. However, many Tigrayans have reported that attacks on civilians, especially sexual assault, are still ongoing. One woman recounted how she was raped by a soldier on the same day of this meeting. Progress cannot be made if the people of Tigray are still suffering.
On this note, the Ethiopian government has called for an end to investigations into its human rights abuses during the war. The UN has ordered an inquiry into the massacres, rapes, and arbitrary detentions that took place in Ethiopia, but the government is opposed to this. Ethiopia has claimed that this is a politically motivated stunt to block funding, but these crimes have been widely documented. Ending the investigation would set a bad precedent and not hold Ethiopia accountable, but continuing it may result in diplomatic conflicts.
Central Africa
Cameroon
The Cameroonian government has refused to participate in peace talks proposed by Canada and conflict has continued to escalate, especially due to controversy over the upcoming Senate elections. Anglophone separatists vowed in January to disrupt this process and killed two election officials. Clashes have continued over the past month, with both sides claiming to have killed scores of opposing soldiers. The government has refused to release exact numbers of troops who have been killed, but touted their successes in detaining separatist soldiers who have surrendered. They plan to continue with elections as scheduled.
Democratic Republic of the Congo
Despite the recent visit of the Pope last month, tensions in the Democratic Republic of the Congo (DRC) still remain high as the government clashes with rebel forces. The government has also blamed rebel forces, especially the M23 group, for violence, including the death of an UN peacekeeper. However, many civilians have been expressing anti-UN sentiments since last year, claiming they were not being protected by these UN peacekeepers.
Conflict has continued, and eight civilians were killed in clashes after protestors blocked an UN convoy. In addition to this, Amnesty International has reported that the M23 group was involved in numerous killings and mass rapes on a large scale since Novemeber of last year. While things may be looking up as people in the DRC have registered to vote in this year's election in December, it remains to be seen if any lasting change will happen in this ongoing crisis.     
Southwest Asia 
Yemen
During a national conference on Monday to contribute to humanitarian assistance funding for the humanitarian crisis in Yemen, international donors donated roughly $1.2 billion. The amount is much less than the $4.3 billion goal established by the UN to avert the humanitarian disasters in Yemen. The United Nations, Sweden, and Switzerland jointly sponsored the national conference in the Palais des Nations in Geneva. Yemen needs the funds to cover food expenses and medical services as more than 21 million people are in desperate need of humanitarian aid.  The ongoing armed conflict has resulted in violence, displacement, and food shortages, but there is hope that peace will improve the conditions for Yemenis.
Syria
On February 6th, a 7.8 magnitude earthquake struck northern and western Syria, along with southern and central Turkey. Tens of thousands of people were killed and just as many people were injured as a result of the earthquake. Millions of Syrians have been left homeless and in need of humanitarian aid because of the earthquake. This is especially concerning because the humanitarian crisis in this region was already at the highest level since the start of conflict in Syria in 2011. Over 4 million people were already in need of aid before the earthquake occurred, and hundreds of thousands more will need help because of it.
On a more positive note, in the Netherlands, the first case trying the Syrian armed group Daesh for crimes against humanity has begun. Daesh has targeted Yazidi and Christian religious minorities with genocide, committing murder, enslavement, forced displacement, sexual violence, and other atrocities. Twelve women rescued from a prison camp have spoken out against the abuse they faced in these hearings. This is an important step for justice and accountability.
Palestine
Israeli and Palestinian officials held a summit in Jordan for the first time in a number of years in an effort to improve relations before the holy month of Ramadan, which many worry might serve as the ignition for a larger escalation. At this meeting, representatives from Israel and Palestine pledged to start working right away to stop additional conflict.
This comes at a time of conflict and high tensions. Late last month, the Israeli military killed nine Palestinians in the occupied West Bank in the deadliest raid in decades. There is hope for peace and reconciliation, but Israel's plans to build more housing in and fully annex the West Bank negate that. The participants agreed to meet again in Sharm el-Sheikh, Egypt next month for additional discussion.
East and South Asia
Burma
February 1 marked the second anniversary of the military coup in Burma, and life in Burma has not changed much since then. Around 3,000 people have been killed, 17,000 detained, and 1.5 million displaced. The international response has been strong, with both the United States and the European Union (EU) imposing sanctions on the military government. The EU recently placed a sixth round of sanctions on Burma, targeting 9 high ranking officials and 7 companies. It placed restrictive measures on private companies involved in supplying fuel, weapons, and funding to the military and travel bans on certain individuals who have sentenced protesters to death, overseen air strikes, ordered massacres, and committed other atrocities. 
East Turkistan (Xinjiang, China)
A major data leak from Chinese police documents has been released, revealing mass systems of surveillance and enabling people to search for files on their missing family members. Tens of thousands of people were listed as detained, mainly between 2016-2018, and there are around 750,000 total people in the files. The Chinese government has not yet spoken on this, but previously claimed that similar reports were misinformation and propaganda. Through these documents, multiple Uyghurs who have fled the country have found that their family members were targeted because of them and arrested for arbitrary reasons such as taking a vacation in a so-called suspicious country and associating with political dissidents. 
Canada has also recently voted to take in 10,000 Uyghur refugees over the next two years, a strong show of support following their recognition of the genocide in 2021. While this is a non-binding measure, Prime Minister Justin Trudeau and his cabinet have stated that they intend to make this happen. 
Kashmir
The Rawalpindi Arts Council in Pakistan held a photography exhibit early this month highlighting Indian atrocities in Kashmir. At this event, speakers called for Kashmiri freedom and self-determination and declared that Pakistan stands with Kashmir. This was just one of many events, protests, and other demonstrations held on Kashmir Solidarity Day on February 5. At the main state ceremony, Pakistani Prime Minister Shehbaz Sharif called for India to end its occupation of Kashmir and honor previous agreements.
There was also diplomatic conflict between India and Pakistan at a recent United Nations assembly. Pakistan reiterated a call for India to end its occupation of Kashmir and brought up the recent death of a young Kashmiri boy after being tortured by Indian forces. India responded, declaring that Kashmir is an integral part of the nation and criticizing Pakistan for harboring hatred towards India. Tensions continue to rise between these two countries over Kashmir.
North America
United States
There have been multiple proposed bills in the United States Congress relating to genocide and atrocity issues. On International Holocaust Remembrance Day, Congressman Josh Gottheimer and three others introduced the Holocaust Education and Antisemitism Lessons (HEAL) Act. This House bill follows a startling rise in antisemitic incidents and Holocaust misinformation over recent years. The HEAL Act would direct the United States Holocaust Memorial Museum to evaluate state-level Holocaust education and report its findings to Congress. Late last month, Senator Tammy Duckworth re-introduced the Korematsu-Takai Civil Liberties Protection Act. During the Second World War, the United States forcibly removed over 120,000 Japanese Americans and incarcerated them in camps. This Senate bill would clearly prohibit the incarceration of individuals based on their identity and rectify the loophole created by the Non-Detention Act of 1971, which does not specify this. 
In other news, Judge Susan Eagen sentenced the domestic terrorist who killed ten people and injured three at a Tops Friendly Market in Buffalo, New York, to life in prison without parole. The gunman was convicted of one act of domestic terrorism motivated by hate and ten counts of first-degree murder after he targeted a supermarket within a predominantly Black neighborhood last year. 
Additionally, this month marks one year since the start of the Russia-Ukraine war. Vice President Kamala Harris declared at the Munich Security Conference that Russia is committing crimes against humanity in Ukraine. The United States Department of State released a press statement reporting summary executions, mass rape, and child deportations. Furthermore, the United Nations General Assembly passed a resolution imploring Russia to withdraw from Ukraine.
~
Alishba Waqar is a junior at Westfield High School.  She contributed to the Yemen and Palestine portion of this update.
Allison Weiner is a sophomore at DePauw University majoring in Global Health, and minoring in Peace and Conflict Studies. She contributed to the Sudan portion of this update. 
Anne-Sophie Hellman is a junior at Buffalo State University majoring in History. She contributed to the United States portion of this update. 
Grace Harris is a sophomore at UCLA majoring in International Development Studies. She contributed to the Tigray and East Turkistan portions of this update.
Jerry Harris is a recent graduate of George Mason University with a BA in Psychology. He contributed to the Democratic Republic of the Congo portion of this update.
Mira Mehta is a sophomore at Brown University. She contributed to the Cameroon and South Sudan portions of this update.
Seng Hkawn Myitung is a sophomore at Albemarle High School. She contributed to the Burma, Kashmir, and Syria portions of this update.