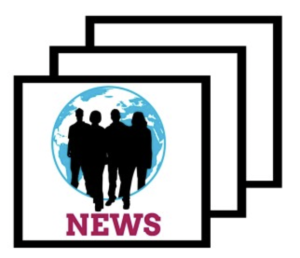 Northeast Africa
Sudan- 
On December 5, 2022, an agreement was signed between the military of Sudan and the Forces of Freedom and Change (FFC), a coalition made up of the civilian members of the former transitional government. This deal includes language to create the framework for a new transitional government to be formed by civilians. While it includes general wording for the government to be held accountable for human rights issues, it is phrased in a vague way that fails to acknowledge any formal, specific policy on how to do so. The agreement states that specific plans will be made at a later time. 
Even though this pact has been made, there have been many protests regarding the agreement. Thousands have joined protests in the capital, and have been met with severe violence and poor treatment from police. They believe that this peace deal will not do anything and will only serve as an extension of the coup to keep the military in power.
South Sudan
On December 24, there were violent ethnic clashes in the Greater Pibor Administrative Area, as armed people attacked from the nearby Jonglei state. This comes amidst a larger trend of ethnic violence in South Sudan. The UN reported that about 30,000 civilians have been displaced by ethnic violence in South Sudan.
Despite continued high levels of intercommunal violence, there has been some progress in establishing more stable peace in the nation. After ending formal participation in peace talks with rebel groups last month, the South Sudanese government has pursued other avenues for establishing peace and working with these groups. It remains to be seen what form this new approach will take. In addition, President Kiir on December 25 formally forgave Vice President Machar for, in his view, causing power struggles. The two have a history of disagreement and clashes, which appeared to be escalating again over the past two months. Machar has not responded, but it is possible that the two may be recommitting to peace and collaboration.
Tigray, Ethiopia
Since the ceasefire between the Ethiopian government and the Tigray People's Liberation Front last month, the situation has continued to improve. Mediators from both sides are currently negotiating the terms of a truce, where important settlements such as the withdrawal of Eritrean troops and the restoration of humanitarian aid are being discussed. Eritrea's role in these atrocities is notable, especially since its military has been seen looting towns and arresting civilians in Tigray after the peace agreement was signed.
In another important step forward, Ethiopian Airlines has resumed flights into Tigray, connecting people who have been separated for two years due to war. The entire region has also been reconnected to the national power grid, and plans have been made for a handover of weapons. While the peace process is progressing slowly, there is a general sense of hope that the war and the atrocities committed during it could end.
Central Africa
Cameroon
The Anglophone Crisis has continued with little progress towards peace. The UN Office for Coordination of Humanitarian Affairs reported on December 16 that more than 7,000 people were displaced as a result of this civil war in a single month. Civilians continue to bear the burden of the continued violence in other ways as well. There have been reports of unfair detentions, as people are labeled separatists with little proof. Conditions for detainees have been inadequate, and many have died in custody without due process or ability to see their families. The economy has been severely disrupted as well.
Despite the lack of progress this past month, there is hope for possible change. Cameroonian President Paul Biya attended the US-Africa summit on December 13-15, where he was expected to discuss a new response to the anglophone crisis with President Biden. The summit was reportedly fruitful, though there were not any reports of specific decisions made on this issue.
Democratic Republic of Congo 
With the ongoing conflict in the Democratic Republic of the Congo (DRC) between government and rebel forces, security is one of the most significant challenges facing the region. Because of human rights abuses and having the highest number of internally displaced persons in Africa, the UN has intensified its support of providing humanitarian aid and condemning the atrocities by the rebel groups.
Not only has violent conflict affected the DRC but severe flooding has caused great damage recently as well. At least 100 people have been killed from floods and landslides in the capital city of Kinshasa this month. This has been the worst flooding the country has seen since 2019, and the death toll has been rising. However, there is hope for a more peaceful situation as the M23 rebel group has withdrawn from seized positions in a goodwill gesture as the result of a ceasefire that was called last month. Hopefully this can ease tensions and build a stronger platform for peace in the next year. 
Southwest Asia 
Yemen
Over the past few weeks, President Biden lobbied against and even threatened to veto the Yemen War Powers Resolution blocking US support for Saudi Arabia's war in Yemen, despite his pledge to stop US support for the war. 
The Yemen War Powers Resolution was introduced by Senator Bernie Sanders, who called for a vote on December 13th. According to The New Republic, during the debate over the war powers resolution, the White House had pleaded with senators to vote against it. A vote in support, according to the White House, was not necessary as serious conflicts haven't commenced despite the ceasefire's expiration, and they believe the vote will make mediation increasingly challenging. Additionally, the White House has issued a warning that the resolution could make it difficult to support Ukraine in its conflict with Russia. Accordingly, Sanders withdrew his bill before the scheduled vote, but pledged to discuss the resolution again if he and Biden are unable to reach a consensus on how to stop the war. This is disappointing, as US weapons are still being used to bomb Yemen.
Syria
After weeks of Turkish airstrike attacks, Syria and other neighboring countries are trying to gauge if Turkish threats of invasion are serious. Turkey sees the Kurdish forces along their shared border with Syria as a threat and has launched attacks against Kurdish forces. Not only has anti-refugee sentiment grown in Turkey, but discrimination and violence have only increased against Kurdish people living in Turkey. Syria has been pressuring the U.S. and Russia, who both have military posts in northern Syria, to prevent further attacks from Turkey. The Kurds are also worried that Western silence will give Turkey further motivation to intensify attacks against Syria.
As Turkish relations worsen in Syria, so do the humanitarian and economic crises. Energy and fuel shortages have become more common, and access to healthcare has become more difficult to acquire. A projected 3 million Syrians could face food insecurity as many Syrian families have become unable to meet basic needs because of the increasing conflict. The lack of access to healthcare and basic needs has also contributed to a rise in cholera cases, and the displacement, imprisonment, and disappearance of Syrian people continue to go on in the heat of Syrian conflict.
Palestine
On December 27, dozens of Palestinian protesters marched from the Al-Amari refugee camp, south of Ramallah, to Israel's capital, Jerusalem, protesting against Israel's refusal to release over 300 bodies of prisoners. According to the protesters, these bodies are being kept to put pressure on Hamas to release four missing Israeli soldiers in Gaza. During the protests, at least 11 individuals were wounded in the capital when Israeli security forces fought with protesters calling for the return of the Palestinian bodies held hostage at the Qalandia crossing. 
While these protests are ongoing, there is positive news that Chile's president, Gabriel Boric, announced recently that he is planning to open an embassy in Palestine. In order to create diplomatic connections between Palestine and Chile, Gabriel Boric has declared that his nation will increase the level of its representation of its Palestinian citizens by opening an embassy, as Chile is home to the largest Palestinian communities outside the Middle East. Chile will be the first nation in Latin America to establish an embassy in Palestine. 
East and South Asia
Burma
Starting off with good news: the BURMA Act of 2021 has been passed and signed into law! Thanks to the great work of GM4MD and everyone else who has contributed to the advocacy, education, and awareness of the BURMA act, a huge accomplishment has been made regarding efforts of peace and reconciliation in Burma.
Over a million people have been internally displaced as the military coup has come close to its second year now. Since the coup in February 2021, attacks on mines and environmentalists have increased. Miners and environmentalists have faced conflict with not only the Burmese military, but the Chinese government as well, who use the mines and surrounding land to fuel their hydroelectricity plants. The Burmese military has also strengthened its relationship with the Russian government. Russia and China remain one of the anti-coup movement's biggest opponents due to their continued support of the military government. Human Rights Chief Volker Turk has denounced Burma's use of the death sentence against political opposition, and the UN Security Council has demanded a resolution to the violence in Burma, pressuring the Burmese military and the Chinese and Russian governments to give in to their demands. Lastly, the UN has urged other Southeast Asian countries to rescue over 200 Rohingya refugees who have been stranded at sea for the past month. The people on the boat have been without food and water for weeks and are facing extreme dehydration. Crises like these have become more common as thousands of Rohingya refugees are taking the risk to cross the sea to escape to Bangladesh.
East Turkistan (Xinjiang, China)
On November 24, a fire broke out at an apartment building in Urumqi, the capital of East Turkistan. This resulted in the deaths of at least 10 Uyghur Muslims. Protests condemning the state's zero-COVID policies– which exacerbated the fire's severity and prevented firetrucks from reaching the scene– erupted across the country, particularly among China's younger generation of workers and university students. While a promising indication of the people's unwillingness to accept authoritarian measures, no one protesting in China made demands to close the camps, end forced labor or stop the Uyghur genocide. While some among China's majority Han Chinese population have expressed sentiments of common humanity, with Chinese netizens circulating slogans like "we are all Chinese people" and referring to Xinjiang residents as "tongbao," or compatriots, their aversion to explicitly naming the oppressed group in question, the Uyghurs, is a testament to the Chinese Communist Party's control over the flow of information through censorship and propaganda. Whether the lack of recognition of the ongoing repression and genocide against the Uyghurs is willful ignorance or genuine unknowing, the underlying ethnic and religious forces of oppression must not be ignored. Looking into future conflict updates, Han solidarity with the Uyghurs will be a crucial indicator of progress in resolving the conflict.
At least two more prominent Uyghur cultural figures have died this month following their imprisonment in detention camps. Omar Huseyin, a former preacher, was arrested in 2017 after making the pilgrimage to Mecca. He died in prison, despite being in good health prior to his arrest. Abdulla Sawut, a renowned poet and influential individual in contemporary Uyghur literature, died after being released from prison. His condition deteriorated in prison, and it was reported that he could not obtain medical treatment and food upon release.
Finally, in East Turkistan updates, a report published by the Sheffield Hallam Institute's Helena Kennedy Institute for International Justice found that almost every automobile company uses parts made by Uyghur forced labor in its production process. In response to the report's findings, Senate Finance Committee chair Ron Wyden (OR-D) sent letters to Ford, General Motors, Honda, Mercedes-Benz, Stellantis, Tesla, Toyota and Volkswagen to ask if they were aware that parts of their cars were sourced from East Turkistan. Additionally, the United Auto Workers Union responded with a statement calling on these companies to move their supply chains out of the province.  
Kashmir
Violence has escalated this month in Kashmir as violent protests erupted after the deaths of two civilians shot by the Indian army. This occurred near the entrance of a military base where three laborers were fired upon in what the Indian army claimed was a terrorist attack. Residents in the town, close to the border between India and Pakistan-controlled Kashmir, protested the claim and demanded justice in protests at the base.
On December 28, four suspected militants were killed in a gunfight with Indian police in India-controlled Kashmir after police intercepted a truck carrying weapons and ammunition after the gunfight. More reports will be coming in about the recent event, as so far no one besides the police have confirmed this. 
North America
United States
This week, President Joe Biden signed the BURMA Act into law– a piece of legislation to hold Burma's military government accountable for genocide and atrocities through sanctions and support for opposition groups. This law has been a priority for many Burmese diaspora activists within the US for a while, and it is an important step in accountability. 
Unfortunately, Biden has not extended his support for the Yemen War Powers Resolution to end US weapons sales to Saudi Arabia. While Senator Bernie Sanders attempted to bring it to a vote earlier this month, he withdrew it for rewrites because Biden's aides recommended a veto if it were to pass. This is disappointing, as the US still needs to reckon with its own role of enabling atrocities for profit. American weapons are being used to bomb Yemen, but the US government could stop if it wanted to.
Allison Weiner is a sophomore at DePauw University. She contributed to the Sudan portion of this update.
Mira Mehta is a sophomore at Brown University.  She contributed to the South Sudan and Cameroon portions of this update.
Grace Harris is a sophomore at UCLA. She contributed to the Tigray and United States portions of this update.
Jerry Harris is a recent graduate of George Mason University with a BA in Psychology. He contributed to the Democratic Republic of the Congo and Kashmir portions of this update. 
Alishba Waqar is a junior at Westfield High School. She contributed to the Yemen and Palestine portions of this update. 
Seng Hkawn Myitung is a sophomore at Albemarle High School. They contributed to the Syria and Burma portion of this update.
Robert Liu is a junior at Durham Academy. He contributed to the East Turkistan portion of this update.