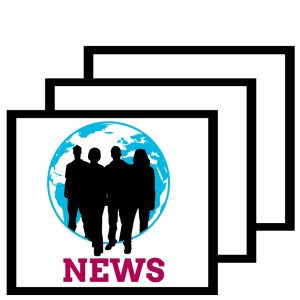 Northeast Africa
Sudan
October 25th of this month marks one year since Sudan's military coup, where General Abdel-Fattah Burhan and General Mohammed Hamdan Dagalo took control of the country instead of allowing it to peacefully transfer to civilian control. This was a major violation of the terms of the 2019 agreement following the uprising against former President Omar al-Bashir. In the year since then, public support for the military has decreased due to the deaths of protesters and the continued use of militias that committed the Darfur genocide in 2003.​ 
Tens of thousands of Sudanese people came together in a protest on the capitol to demand that the military relinquish control. They were met with tear gas, internet blackouts, and one protester was run over by a security truck and killed. The military is currently in negotiations with the pre-coup civilian organization Forces of Freedom for Change (FCC), but there are many who doubt that they will ever give up power willingly.
On the 29th, a separate group of thousands of protesters, including many still loyal to Bashir, joined together in support of the military government and against UN influence in their country. They seek to reject the FFC and any possible democratic processes in favor of religious rule. This only adds to the complexity of Sudan's political system at the moment, with so many clashing ideas of how the country should be run.
At the same time, 220 people were killed in a land dispute in the south of Sudan between the Hausa and Berta people. An estimated 7,000 people were forced to flee, joining the 211,000 displaced by general conflict over the last year. Political instability has only worsened the violence.
South Sudan
On October 22nd, the ruling Sudan People's Liberation Movement (SPLM) removed the country's First Vice President Riek Machar and former Secretary General Pagan Amam from their party and leadership. Both people led separate wings of the party, and the SPLM declared that this decision was crucial to unify the SPLM in accordance with its constitution.  However, there are also concerns about the consolidation of power and the elimination of opposition opinions.
At the same time, humanitarian conditions have worsened, with many criticizing the international response because it has only worsened the crisis. In September, the African Energy Chamber called on the US to lift its oil sanctions on South Sudan. They noted that the initial stated goal of sanctions was to end the war, and the war has officially ended, with the formation of a unity government in 2020. Moreover, the sanctions have exacerbated economic difficulties in the country– which is now at risk of famine– and may be causing more harm than good to civilians.
In addition, aid workers in a UN camp have been accused of committing sexual abuses against residents. An estimated 5,000 more people are expected to come to the camp in the near future, raising concerns about further sexual abuses and dangers for these people.  The allegations began in 2015, and despite a UN-led task force meant to combat this problem, many new reports of such abuse have continued to surface.
Tigray, Ethiopia
Peace talks have begun, organized by the African Union between the Ethiopian government and the Tigray People's Liberation Front: the two main forces at war for two years in the Tigray region of Northern Africa. While August's ceasefire collapsed with the deaths of thousands and the displacement of even more, a spokesperson for Tigray's forces has expressed a desire for a non-military solution with an end to hostility, unrestricted humanitarian aid, and a withdrawal of forces. Despite this hope, the ongoing humanitarian situation remains bleak. 
Genocide watch has deemed Ethiopia's persecution of Tigrayans a genocide, with massacres of thousands of Tigrayans, mass rape, and forced ID cards. The Ethiopian government denies involvement in this and claims to minimize civilian casualties, but as conflict intensifies, so do humanitarian atrocities. Six million people living in Tigray have lost access to healthcare due to the closings of the vast majority of health centers, blockage of humanitarian aid, and shortage of medical supplies. In addition, access to food and hygiene have been limited. The combination of physical violence with this humanitarian structural violence has culminated in the current crisis despite little international attention.
Central Africa
Cameroon
October 1st marked five years since anglophone separatists declared their independence from Cameroon as the Independent Republic of Ambazonia. During this time, violence has escalated, and 4,000-6,000 people have died. In addition, the military has been accused of committing extensive human rights abuses against civilians living in the anglophone region of the country. For the first time, Cameroon's military has publicly arrested several of its own soldiers for torturing suspected separatist fighters. However, they have denied accusations that these soldiers hurt civilians in the fighting and have not yet provided any details about how many soldiers were arrested or what consequences they will face.
Civilians have also faced violence from separatist fighters. On October 22nd, nine people who had been captured over a month prior were released. They expressed gratitude that they had been released without a ransom, but the group had demanded that their church pay throughout most of the time they were held captive. This has sparked fears that more similar incidents will occur in the future in order to fund separatist groups who are seeking more resources to match Cameroon's government.
Democratic Republic of Congo
The Democratic Republic of the Congo (DRC) has seen widespread amounts of torture from victims in the conflict areas of the country. The United Nations has reported that  responsibility for these cases of torture rest with both the DRC's security forces and other armed militia groups. Due to the low number of reports filed, the sheer amount of torture that has been afflicted upon victims has been underestimated. As violence has been brewing between armed groups, families have been separated and many people have been displaced from the country to escape being attacked.
While violence in the DRC has been happening for years, recent violence has seen a high number of deaths after the resurgence of rebel groups to try to take back control against security forces and UN peacekeepers. Tensions are rising as the DRC has accused Rwanda of alleged support for the rebel groups– a longstanding issue that stems back to the 1994 Rwandan Genocide. As recently as yesterday the Rwanda ambassador has been expelled from the DRC after rebel forces captured a town in the country. While other East African countries are discussing ways to de-escalate the conflict, it remains difficult to see if there will be any cooperation from these countries to curb out violence in the region.
Southwest Asia 
Yemen
Since April, the UN has led a truce in Yemen between the Yemeni government, backed by a Saudi Arabia-led coalition, and the Houthi group, backed by Iran. This truce that once marked a hope for an end to the war expired at the beginning of this month, and the two parties failed to extend it. Conflict has not yet escalated, and the UN hopes to negotiate a ceasefire, but this is a very precarious moment for Yemen. There is a much greater risk of war now, concerning both the international community and the people of Yemen who will be directly affected by it.
There has been no end to Yemen's humanitarian crisis. Half of Yemen's hospitals have been destroyed or are non-functioning, 2.2 million children are hungry, and food and fuel prices are on the rise due to Russia's invasion of Ukraine, cutting off important supplies. Even during the truce when fighting ceased, vulnerable Yemenis still suffered from a lack of basic human necessities. 
Syria
The United Nations in a recent statement said that Syria is facing acute violence due to a worsening economic crisis and a cholera outbreak that has resulted in over 24,000 cases and at least 80 deaths. Conflict remains ongoing despite a stalemate, preventing a peace process between government and opposition forces. The cholera outbreak has been worsened by Syria's water shortage, causing high malnutrition rates. As winter approaches, Syrians are desperate for aid to help them, but programs are severely underfunded. This is further complicated by suppliers who benefited from UN contracts despite involvement in human rights abuses.
Recently, Israel has conducted airstrikes on Damascus as part of their efforts to stop Iranian-backed groups from funneling weapons to their country. This array of security, health, and economic crises have affected Syria daily since the start of the civil war in 2011. Many Syrians are struggling to survive, and recent events show that these cycles of crises are not letting up for their communities.   
Palestine
Since the killing of an Israeli soldier earlier this month by a Palestinian armed group called the Lions Den, the city of Nablus in the occupied West Bank has been under a blockade with multiple military attacks. There has been a siege on a refugee camp, an attack on a school, and a raid that killed six and injured 21, affecting countless innocent people not involved in the fighting. These are just a few incidents among a long history of the brutal treatment of Palestinians by Israel's military.
The UN Middle East Peace Envoy has also rated this the deadliest year for Palestinians in the West Bank. Since January, 32 have been killed and 311 have been injured in military raids and crackdowns on protests, along with 63 who were injured when they were attacked by Israeli citizens. On the other hand, 2 Israeli soldiers were killed and 13 were injured in attacks by Palestinians. The violence remains ongoing.
The long-ongoing occupation of Palestine has been deemed illegal under international law by a UN Commission of Inquiry that has pushed for the International Court of Justice to address it. Members have stated that occupation of land in war must be temporary and cannot take away state sovereign power– two rules Israel has violated. In addition, the exploitation of natural resources, lack of access to water, and forced displacement have greatly hurt the people of Palestine. This international recognition of the harm of Israel's occupation of Palestine is an important step forward.
East and South Asia
Burma
On the night of October 23rd, an air raid by the Myanmar Air Force targeted the Kachin Independence Army (KIA) in Kansi village in Hpakant Township. Witnesses reported that three bombs were dropped as villagers were celebrating a concert to mark the 62nd anniversary of the KIA's founding. The attack resulted in 50 deaths and injured 100 people, including the musical performers. The military junta has denied killing civilians in the air strike, and said the attack was a counterinsurgency operation. The Myanmar Army has blocked humanitarian aid and first responders from treating the victims, making the death toll rise even further.
This attack marked the deadliest attack on civilians since the start of the civil war that occurred after the military coup last February. As a result, anti-government resistance has increased, especially in Kachin State with the KIA. While the attack has been condemned both internationally and domestically, a meeting will be held in Indonesia by Southeast Asian ministers to consider the peace process for Burma. This will prove difficult however, as the junta have ignored any previous attempts to bring about peace and end their oppression.      
East Turkistan (Xinjiang, China)
With the human rights abuses that have been inflicted on ethnic minorities in China, the Chinese Communist Party (CCP) has now been using social media influencers to whitewash and deny that these human rights abuses have taken place. While Chinese propaganda has been viewed as unconvincing, using individuals in the Uyghur community to deny that abuse was happening on social media gives an authentic feel to convey a false sense of what is actually taking place. This form of propaganda appears casual enough that it is hard to prove if it is scripted or if influencers have any links to the CCP, making it easier to convince others to support the CCP narrative of Uyghurs living in peace and not concentration camps.
Despite of this, the UN has reported that what China has been doing to the Uyghur Muslim community in the Xinjiang province amounts to crimes against humanity. This has led the international community to investigate and put pressure on China to end and acknowledge what has been done to the Uyghurs and other ethnic minorities. Uyghurs have also put pressure on other countries to take strong action, such as how U.K. Uyghur groups have challenged the government to ban the import of cotton products produced using forced labor.   
Kashmir
Starting this month, a cinema opened in Kashmir for the first time in fourteen years as the Indian government seeks to normalize tensions brought about after imposing direct rule in 2019. However, few moviegoers decided to show up, which stems from the long insurgency that Kashmir and India have faced where many cinemas in the past have been attacked or bombed. Ever since direct rule has been imposed, the region has come under new laws and restrictions, making tensions more volatile. This has even led India to stop a Kashmiri photojournalist from flying to receive the Pulitzer Prize.
With these difficulties with India as well as Pakistan, Kashmir has faced dual problems, making peace ever more difficult. But there is a sense of hope among some with the recent appointment of the next U.K. prime minister. Rishi Sunak, who has Indian and Pakistani roots, hopes to forge a solution to stop the hostility in Kashmir. Both countries have embraced him and it remains to be seen if Sunak can bring better cooperation and understanding to the region.    
North America
United States
October 10th was Indigenous People's Day, a day of remembrance of the genocide of millions of Indigenous people and a day to celebrate and honor those still here fighting for their rights today. In our work for atrocity prevention today, it is important to remember the atrocities of our past and uplift survivors today.  
Earlier this month, the UN Human Rights Council held a meeting discussing police violence in the United States and across the world. Speakers called for the US to bring down historical and systemic barriers to equality and to hold systems of law enforcement accountable for the harm they have brought to Black communities. It has been over two years since the murder of George Floyd, but police brutality and systemic injustice within the entire police and prison system continue. 
Additionally, the US Supreme Court's removal of nationwide abortion rights with the overturn of Roe v Wade in June continues to affect millions of women and other people who can get pregnant. Thirteen states have complete bans with few exceptions, and even more have harsh restrictions or bans in progress. While the United States claims to support international human rights, it has been criticized by members of its own Congress for the hypocrisy of this restriction of human rights by its own legal system. 
There is also a heightened fear of political violence as the 2022 elections approach. Speaker of the House Nancy Pelosi's husband was attacked by a right-wing conspiracy theorist who was one of many posting violent rhetoric online. Ever since the attempted coup on January 6th of last year, the number of threats against American political figures have only increased.
–
Grace Harris is a sophomore at UCLA studying International Development Studies. She contributed to the Sudan, Tigray, Yemen, Palestine, and United States portions of this update.
Mira Mehta is a sophomore at Brown University studying Economics and International & Public Affairs.  She contributed to the South Sudan and Cameroon portions of this update.
Jerry Harris is a recent graduate of George Mason University with a BA in Psychology. He contributed to the Democratic Republic of the Congo, Syria, Burma, East Turkistan, and Kashmir portions of this update.