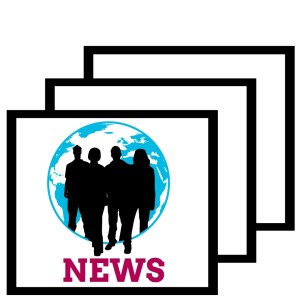 East and Southeast Asia
Burma
Since the end of 2021, there has been an increase in displaced persons in Burma. There has been an increase in fighting in Loikaw, the capital of Burma's eastern Kayah state. The Burmese military carried out an airstrike in early January, and on January 6th, the military cut off electricity in the area. There has been difficulty in accessing the water supply by locals in Loikaw. Many civilians have been forced to flee the intense fighting and relocate to relatively safer areas, including Thailand. The United Nations reported that more than half of the population of Loikaw have been displaced since the intense fighting in the area began in December. The fighting has also suspended humanitarian organizations from operating in the area and delivering aid. In the region of Kayin, there have been disruptions of mobile networks, and it has been hindering response efforts to affected people and communities. 
East Turkistan (Xinjiang, China)
Two Uyghurs have been detained in Saudi Arabia after fleeing China. Human Rights Watch (HRW) has been trying to prevent the men from being sent back to China where they will most likely face torture or execution. HRW believes that the two men were arrested after speaking out about China's persecution of Uyghurs.  
At the end of 2021, an unofficial United Kingdom tribunal launched an investigation into the treatment of Uyghurs in China. The tribunal concluded that "by the imposition of measures to prevent births intended to destroy a significant part of the Uyghurs in Xinjiang as such, has committed genocide." The Chinese government has since denied the tribunal's findings; China has also sanctioned the tribunal and its chair, Geoffrey Nice, a former United Nations judge. 
Kashmir
In January, Indian troops are reported to have killed at least five Kashmiri militants, including a commander of the Jaish-e-Mohammad insurgent group, after increased operations that have been struggling to regain control of the Himalayan region of Kashmir. The militants were killed in two different battle operations towards the south of Srinagar, the main city in the Indian-governed area of Kashmir. The Pakistani government and Foreign Ministry condemned these actions and called for international actors to hold the Indian army accountable for killing these individuals, stating that the, "Indian occupation forces are known to kill innocent Kashmiris passing them off as 'alleged militants.'" However, no extra-judicial moves have been made, and the conflict between Indians and Pakistanis continues over land disputes on Kashmir. 
Middle East
Palestine
The rift between Israelis and Palestinians worsened over mass land conflict. In January, the Jerusalem Municipality destroyed a two-story building in Beit Hanina, an Arab Palestinian neighborhood in Occupied East Jerusalem. Nine civilians were severely injured as Israeli security forces attacked individuals living in the suburb of Abu Tor, in which buildings were supposedly constructed without a permit and necessitated demolition. For instance, the Karameh family, a local Palestinian family of 15, was forcibly removed by the Israeli police, resulting in six family members needing immediate hospitalization. Such treatment has increased feelings of anger and resentment in Palestinian families, as they demand justice for their families. Another family, the Salhiyehs, took Israeli authorities and military offices to the International Criminal Court (ICC) after another forcible eviction from their apartment in Sheikh Jarrah in East Jerusalem, in which they have lived for decades. The Jerusalem Municipality and Israeli Defense Forces continue to destroy Palestinian homes, hurt residents, and exacerbate tensions between Palestinian and Israeli civilians. 
Syria
Recently, the Islamic State of Iraq (ISIS) attacked and regained complete authority and control over a prison in northern Syria, causing the battle and conflict to spread in surrounding urban centers and neighborhoods, such as the Ghweran neighborhood. To mitigate the attacks, the U.S. Special Operation troops and Kurdish counterterrorism forces tracked down ISIS militants that posed as residents in alleys, streets, and these neighborhoods. The Syrian Democratic Forces reported 30 surrendering ISIS members were found antagonizing adolescents within the Gheran neighborhood and Hasaka, a Kurdish-led region of northeastern Syria. This area, called 'Rojava', had received no electricity or water for over a week and has been a 'hotspot' for terrorist activity and ISIS's attacks. Many individuals face violence not only from ISIS but unfortunately, from Kurdish and Syrian troops as well. 
Yemen
Violent attacks spurred by the Iran-backed Houthis continue to escalate conflict within Yemen. On January 17th, the Houthi group residing in Yemen launched military strikes, including missiles and drones, resulting in three casualties in Abu Dhabi. These deaths sparked Saudi and Emirati officials to enforce military action against the Houthis that increased the number of Yemen civilian casualties. Iran's relationship with the Houthis signifies a crucial role in the development of Arab-Israeli relations, as Iran's potential plan to pressure Israel is supported through its usage of Yemen as a base. These campaigns led the United Arab Emirates to overtly request the United States to blacklist the Houthi rebel group again and label them "terrorists." On the other hand, human rights groups within Yemen advocate the U.S. government not to, as the adverse effects entail the Houthis fulfilling this label by carrying out more attacks against civilians. Due to the global discourse, this matter remains suspended, and violence still presides. 
Africa
Cameroon
Violence in Cameroon has continued over the past month, especially as Cameroon's hosting of the Africa Cup of Nations raised tensions. Anglophone separatists planned to disrupt games, while the government enacted further restrictions on freedom of movement and association.  There were not any casualties related to the anglophone crisis during the tournament, though the crisis has continued.
Anglophone separatists killed an opposition senator and a soldier in two different attacks in their region during the past month. This is just the latest in violent exchanges between government forces and separatists. Meanwhile, government repression of anglophones not engaging in violence continues. More than 1,000 anglophones who have been arrested for participating in peaceful protests against this repression face inhumane conditions and torture in Cameroonian jails.
DR Congo
Violent conflict, which momentarily simmered, escalated again in the Democratic Republic of Congo. Near the end of January, a bomb exploded in a populated market in the city of Beni, killing at least four people. Local police officers attempted to find the suspect but were unable to trace the bomb. Such attacks are a result of military campaigns carried out by the Allied Democratic Forces, a Ugandan militia group that maintains close ties to the Islamic State of Iraq and Levant (ISIS). As such, Beni and its civilians are often the target of bomb explosions and violent outbursts. 
Amidst this violence, a DRC military court sentenced fifty-one individuals to the death penalty for the murder of Michael Sharp and Zaida Catalan, two members formerly part of the United Nations Group of Experts on the Democratic Republic of Congo. Fifty-four individuals were charged with "murder," "terrorism," and "the act of a war crime through mutilation" at the trial. Some officials and activists spoke out condemning the death penalty and stated that these individuals must be imprisoned for life instead. However, capital punishment signifies a key penalty in the DRC justice system, and a date for this penalty for the accused is yet to be determined. 
Sudan
Since the military coup in Sudan in the fall of 2021, there has been a declaration of a state of emergency in the region. Protestors have been on the streets ever since trying to get the governmental reform they deserve in the form of peaceful democratic transition. However, there have been many reports of arbitrary arrest of protestors across Sudan, especially in recent weeks. Reports show that at least 105 protesters are being held without due process, a blatant violation of their rights. According to Noon Kashkosh, a member of the Democratic Coalition for Lawyers, security forces are trying to make the protests die down by scaring the public through false charges against young protesters. 
Global pressures by world powers have helped some of those who have been abducted; however, this is not enough as some protestors still have charges of possession of illegal weapons and ammunition. Despite these efforts to subdue the protesters. Many Suadnacese civilians claim that this only "ignites us more," speaking to the courage of the people of the region. 
United States
The Customs and Border Protection released their annual data on immigration to the United States. Migrant arrivals at the southern border went up by 7% in the last month, but Immigration and Customs Enforcement also increased the number of deportations. According to data released by the CBP report, 55% of immigrants were deported in the month. The increase in immigration arrests came mostly from Mexico, Guatemala, Cuva, and Colombia, all countries which have seen an increase in gang violence since the start of the pandemic. 
The increase in arrests is putting a large pressure on detention centers, especially since the beginning of this year. The Biden Administration is planning for as many as 9,000 arrests per day by spring, which raises the question as to if border control reform is truly possible in the next few years. 
Writers
Alondra Becerra is a student at Texas State University. Alondra contributed to the Burma and Xinjiang sections of this update. 
Mira Mehta is a freshman at Brown University. Mira contributed to the Cameroon section of this update. 
Shreya Satagopan is a student at George Washington University. Shreya contributed to the Yemen, DR Congo, Palestine, Syria, and Kashmir portions of this update. 
Ishreet Lehal is a student at the University of Southern California. Ishreet contributed to the Sudan and United States portion of this update.