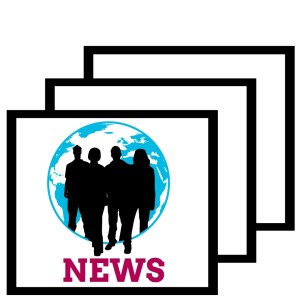 East and Southeast Asia
Burma
On September 7th, the National Unity Government (NUG) Acting President, Duwa Lashi La announced the NUG's declaration of "defensive war" against the military junta. The declaration was made public via a Facebook video in which he said, "with the responsibility to protect the life and properties of the people, the National Unity Government… launched a people's defensive war against the military junta." Many People's Defense Forces (PDF) welcomed the declaration and urged residents to be alert and help resistance fighters as more fighting is expected. On the other hand, battles between the military and ethnic armed groups have been rising since the declaration. Ethnic armed groups such as The Karen National Union (KNU), Karenni National Progressive Party (KNPP), Chin National Front (CNF), Kachin Independence Organization (KIO), and Myanmar National Democratic Alliance Army (MNDAA), have stepped up military operations in the areas where they operate according to Radio Free Asia. As war wages on the ground, the battle to represent Myanmar is also waging at the United Nations assembly floor.
As of September 30th, more than 1,100 civilians have been killed and more than 6,900 civilians are under detention since the February 1st coup. The military junta has resumed the internet shutdown in many areas especially areas where the battles between the military and the oppositions are intense. As the situation in Myanmar continues to deteriorate, the economy is on the brink of a total collapse. Myanmar's currency has lost more than 60% of its value since the beginning of September. If the economic crisis is not addressed immediately, poverty will double by 2022.
East Turkistan (Xinjiang, China)
Since 2017, Uyghur Muslims have been inhumanely kidnapped and forced into concentration camps in Xinjiang, China. Unfortunately, little progress has been made in the correct direction, as the situation is currently at a standstill. However, Michelle Bachelet, a United Nations Human Rights top spokesperson (UN High Commissioner for Human Rights), made a statement on September 13th at the Human Rights Council Meeting, stating that she is struggling to find information about Uyghur Muslims in the Xinjiang camps, yet will continue a report over the situation occurring there. She also expresses her regret for not recognizing and putting more focus on this situation until now.
Additionally, there was a planned hearing supposed to be held on September 22nd but was postponed to October 27th, 2021. This hearing was determining the fate of Idris Hasan, an arrested Uyghur from Morocco, who was flagged by Interpol and captured. Later, however, Interpol processed new information leading to the red flag marking being taken off. Within this hearing, they will be discussing whether or not he should be transferred to China. This poses a real risk, due to how unsafe and life-threatening it is for Muslims to reside in China.
Kashmir
A recent surge in violence in Indian-administered Kashmir has caused significant tensions in the region of Kashmir. A series of attacks on civilians left 33 people dead. This marks the beginning of another wave of attacks in the region that are costing many innocent civilians their lives. The attacks are reported to be targeting migrant workers in the region who are non-native Kashmiris. The killings are said to have been committed by various rebel groups in the region who oppose the emergence of other religious groups. For context, Kashmir is characterized by a majority Muslim demographic and this demographic character has changed since the revocation of Article 360 in August 2019. This has contributed to an increase in tensions between many rebel groups and non-native Kashmiris residing in the region.
The increase in violence has led to an increase in conflict between India and Pakistan. India claims that Pakistan supports the armed rebellion in Kashmir; however, Pakistan denies these allegations. The response in the region has manifested in the form of a crackdown by the Indian military where multiple rebels have been killed in many operations across the valley. This violence has caused more international discussion on the effectiveness of Prime Minister Narendra Modi's policies in the region. 
Middle East
Palestine
Palestinian families have called for the Israeli government and Defense Forces to release prisoners held in "administrative detention" in downtown Ramallah (in Occupied West Bank). Six prisoners went on a hunger strike to protest this policy which permits Israeli authorities to detain Palestinians on the basis of "secret information," without providing legal aid or a trial. During these ongoing protests, Israeli civilians and settlers have continued to commit violent attacks against Arab and Palestinian farmers harvesting oil trees in villages on the Occupied West Bank. Ghassan Daghas, an official responsible for investigating attacks in the northern West Bank, reported 58 attacks since the start of fall, nine of which have harmed Palestinians in Burin. The growing violence in the Occupied West Bank has worsened relations between Palestinian and Israeli individuals and further fueled anti-Jew and anti-Arab sentiments that persist.
Syria
On October 20th, a bomb explosion on a military bus in Damascus resulted in the death of fourteen individuals. Early that morning, jihadist groups involved in the ongoing Syrian Civil War stuck two devices under the bus while traveling through the Jisr al-Rais Bridge. These groups also attacked civilian populations shortly after, causing the death of an additional ten people. Since 2001, rebel groups have been increasing attacks on and are currently attempting to enclose around the northwest region near Damascus to overthrow President Bashar al-Assad, resulting in over 350,000 casualties and over five million displaced persons. Water shortages in public facilities and key rivers along with ongoing drought have exacerbated the refugee crisis and infrastructure even more, with an outbreak of diseases such as leishmaniasis and acute diarrhea, hitting populations in Northeast Syria. Currently, there are 56,000 recorded cases of acute diarrhea and 17,000 cases of parasitic disease, which still does not account for all affected civilians.
Amidst the domestic conflict in the country, tensions between Syria and Israel heightened after the government accused the Israeli government of assassinating a Syrian government official. On Saturday, October 16th, a sniper killed Midhat Saleh, who supervised policy on the Golan Heights border and was collaborating with Iran's Revolutionary Guard to refine military infrastructure needed for an attack against Israel. These issues have heightened the stakes for the Syrian Civil War and government relations in this area. 
Yemen
Jake Sullivan, the U.S. National Security Advisor, is set to meet with Saudi Arabia's Crown Prince Mohammed bin Salman to work towards a cease-fire in Yemen between Saudi Arabia and the Houthi rebels backed by Iran. President Biden's administration has temporarily halted Saudi weapons sales, but the conflict is still ongoing, and individuals in Yemen are still suffering. Saudi Arabia continues to enact airstrikes that kill civilians and block important ports, keeping food, supplies, and aid from Yemenis. The Houthis continue to fight too and are currently trying to take control of the province of Marib, which would give them an upper hand in ceasefire talks. People fighting on both sides, as well as people simply residing in Yemen, are still being injured and killed even after six years.
Children especially are suffering, and a recent United Nations report has found that over 3,500 children have suffered from indiscriminate human rights violations in the war. An entire generation of Yemeni children have been killed, maimed, denied humanitarian access, and even recruited into fighting. Furthermore, 16 million Yemenis are close to starvation and are forced to ration their food. The most vulnerable of the nation's population are facing the brunt of the crisis. Countless people are in need, but there is still hope for an end to the conflict.
Africa
Cameroon
On September 16, the government of Cameroon reported that anglophone separatists had killed 28 people, including 13 civilians, and destroyed several armored vehicles in an attack on a group of soldiers in the Northwest Region. Separatists used improvised explosive devices (IEDs) and anti-tank rockets they reportedly smuggled from Nigeria. This came after another attack using IEDs on September 12, which hit a military convoy in the same region. After these attacks, Cameroon's defense minister announced that they were going to change their military strategy, while the minister of employment and vocation called on anglophones to help by reporting people who they suspected of smuggling weapons.
Despite this increasing violence, there have been some improvements in conditions for civilians.  On September 6, hundreds of schools in anglophone western regions reopened after being shut down by separatists for the past 3-5 years. The separatists recently decided that the schools should be left out of the conflict.
Democratic Republic of the Congo
On September 4, 30 people were killed in an attack suspected to be carried out by the Allied Democratic Forces (ADF) in DR Congo's northeastern region. Estimates from the country report that the ADF are responsible for over 6,000 deaths since 2013, with September's attack being the most recent in a line of similar assaults. On September 10, the UNHCR released a news brief on the severity of conflict in DR Congo- in 2021 alone, the country has witnessed an estimated 1,100 rapes and 1,200 deaths in the regions of Ituri and North Kivu.
On September 25, the ADF was accused of carrying out another attack south of the Ituri province, during which five civilians were killed and one Red Cross volunteer was kidnapped. According to a recent report from Human Rights Watch, despite DR Congo implementing martial law, a high civilian death rate persists.
Sudan
Security forces in Sudan fired tear gas at protesters in the capital of Khartoum. The protesters were in the capital in support of a civilian-led transition to democracy; however, they were met with intense brutality. Prime Minister Abdalla Hamdok said that he will be addressing the issues brought forward by the people, especially during this transition. However, it is important to note holding free elections at the end of the transitional period is vital in allowing the Sudanese people to choose a government of their own choice. Many civilian officials accused the military leadership of disrespecting boundaries and hurting the many civilians in the process.
This demonstration was seen just a week after the coup attempt in which 21 officials were detained by the military for having attempted to take power in the country. Civilian officials claim that politicians are the main cause behind these coups because they undermine the power of the average citizen. 
United States
Thousands of Haitians who are looking for work, escaping environmental disasters, fleeing the political instability after the assassination of President Jovenel Moise, and trying to make a better life for themselves and their families have come to the United States. These individuals have been met with violence from President Biden's administration and agents under U.S. legislation. Border Patrol agents on horseback whipped migrants with their horse reins and told them to go back to where they came from. The United States has a long history of inhumane treatment towards asylum-seekers and migrants, especially Haitians, and this is a continuation of its anti-immigrant and anti-Black violence.
Biden, who campaigned on a promise of more welcoming immigration policies than former president Donald Trump, has even used Trump-era policies to enact mass deportations. "Title 42" cites the Covid-19 pandemic as justification to immediately return most migrants who arrive at the United States border, but many believe this is just an excuse to deport more people more quickly. The U.S. has deported over 6,000 people so far, and there seems to be no plans to stop.
Writers
Saw Tar Thar Chit Ba is a student at Cheyney University of Pennsylvania majoring in Business Administration. Saw Tar Thar contributed to the Burma portion of this update.
Alvina Mastakar is a student in Terre Haute, Indiana. Alvina contributed to the East Turkistan portion of this update.
Ishreet Lehal is a  freshman at the University of Southern California. She is the co-Education and co-United States Action Committee Lead on the Managing Committee. Ishreet contributed to the Kashmir and Sudan portions of this update.
Shreya Satagopan is a junior at The George Washington University studying political science and criminal justice. She is the co-Education and co-Burma Action Committee Lead on the Managing Committee. Shreya contributed to the Palestine and Syria portions of this update.
Grace Harris is a freshman at UCLA. She was president of her high school STAND chapter and serves as the co-Fundraising and co-High School Outreach lead on the Managing Committee. Grace contributed to the Yemen and United States portions of this update.
Mira Mehta is an incoming freshman at Brown University. She is the co-Policy and co-Yemen Action Committee Lead on the Managing Committee. Mira contributed to the Cameroon portion of this update.
Caroline Mendoza is a student at Columbia University studying human rights. Caroline is STAND's Student Director and has served on the Managing Committee for four years. Caroline contributed to the Democratic Republic of Congo portion of this update.