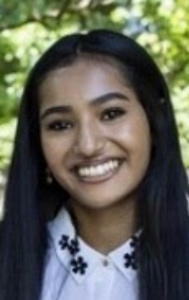 This piece is a follow up to the author's sister's blog about the imprisonment of Jaggi in 2017. 
---
It has been over 1000 days since the arrest of Jagtar (Jaggi) Singh Johal, a British Sikh man who on November 4, 2017, was taken into custody while in Jalandhar, Punjab in India. Jaggi was in India for his wedding. When shopping with his newlywed wife, a sack was thrown over his head, he was dragged into a van, and thrown into jail. A few days later, the Indian Government accused him of committing crimes related to the killings of Indian Hindutva nationalists. In the earlier stages of his imprisonment, Jaggi was denied private meetings with British consulars as well as any connections with his family abroad—a blatant violation of his rights. 
As of now, Jaggi has been taken by the Punjab Police and is being detained by the Indian state without any formal charges or evidence produced against him. He has not been given a chance to defend himself. Punjab Police consistently argues that he was imprisoned due to suspicions of his involvement with the Khalistan Liberation Force, a group that advocates for a separatist state. However, many of Jaggi's advocates believe that he was imprisoned as a means of suppressing his efforts to detail the atrocities committed by the Indian Government during the 1984 Sikh Genocide. In his time in custody, Jaggi has been subjected to various torture tactics by the Punjab Police including electrocutions, beatings, and starvation—meant to force him into confessing crimes that he had not committed. Jaggi himself has written about the extent of the torture he is facing. Yet, 1000 days after the torture began, an independent health investigation still has not been conducted. 
Prior to his imprisonment, Jaggi was known as a simple man who carried a passion for bringing light to the atrocities committed by the Indian Government towards his people. However, Sikh activists like Jaggi have experienced suppression for years and Jaggi's imprisonment and torture are seen as the latest evidence of many Sikh Activists targeted by the Indian State. 
In 2017, the United Kingdom government promised to keep connected with Jaggi and ensure his rights were not violated. Despite this, Jaggi's lawyer, Jaspal Singh Manjhpur, blames the UK Government for dragging out Jaggi's imprisonment and failing to take the "extreme action" that they promised back in November 2017. Jaggi's brother, Gurpreet Singh Johal, told Scottish newspaper The National that, Dominic Raab, the UK Foreign Secretary, has refused to meet with the family even though Jaggi was detained without charge and is clearly suffering from torture. 
At the 800-day mark of Jaggi's case, the prosecution counsel failed to provide any evidence—debunking statements made by the chief minister of Punjab and senior police officials who claimed in November 2017 to have enough evidence to convict Jaggi and that the case was "already solved." Additionally, the officers involved in Jaggi's arrest were investigated for corruption, further raising questions regarding the legitimacy of accusations against Jaggi. Since 2017, Jaggi has had eight cases that have been put in a pre-trial stage; the trial for the ninth case began in 2020 after almost 2.5 years. Manjhpur has also stated that the National Intelligence Agency (NIA) has not produced full documents in regard to the cases, despite the fact that it has been almost three years. Recently, after several delays to Jaggi's bail application hearing, which was submitted by his legal team in early June, the Mohali judge dismissed the application on June 28. Jaggi's lawyer, Manjhpur has spoken out with his belief that there is a UK-India collusion that is causing the UK to be complicit in their actions, further delaying justice for Jaggi. Since the COVID-19 outbreak, there have been no reports that the UK Foreign Secretary has communicated with India or Jaggi's family. As of 28 July, the 47th trial hearing for one of Jaggi's cases was yet again delayed to September. These are just a few examples of the many delays put in Jaggi's trials which further emphasizes the fact that the Indian State is delaying proceedings to detain Jaggi without having to prove that he is guilty of any crime.
As Jaggi's imprisonment reaches 1000 days, the Sikh diaspora communities around the world have risen in defense of Jaggi whilst condemning the actions of the Indian Government. The #FreeJaggiNow campaign has been reignited and was trending at the end of July with upwards of 20,000 tweets in Canada, the UK, and the United States. Moreover, the denial of rights for Jaggi paints a clearer picture of the ongoing injustices committed by the Indian Government towards Sikhs. 
For years, the Indian State has muted voices that try to educate others on the continuous discrimination and oppression of the Sikh people. This oppression dates back to 1955 when the Deputy Inspector General of the Jalandhar Police asked for permission to practice unlimited privileges and destroy the Sikh movement within 5 days. During this time, censorship was put on Sikh newspapers prohibiting them from highlighting the truth and educating the public on the extent of police operations within Harmandir Sahib (a place of worship for Sikhs) and the human rights violations in the area. Sikhs were attacked again in the 1984 Sikh Genocide in which the Harmindar Sahib in Amritsar was attacked in an operation done by the Prime Minister, Indira Gandhi which killed hundreds of pilgrims and civilians. However, these attacks have not ceased as there are still Sikh activists held without trials, denied their rights, and stripped away from their families. This continuous denial of justice and genocide will continue to push Sikhs in India into the face of oppression. Not acknowledging the wrongs will mean that hundreds of people like Jaggi will continue to end up in the hands of a system that does not acknowledge their suffering and rights. 
Here are some ways you can take action:
Demand Boris Johnson, Dominic Raab, Keir Starmer, and other British officials to take action.

The #FreeJaggiNow campaign team has produced a template letter for supporters to use to write to the British government asking for an urgent meeting with Jagtar Singh Johal's family. The template letter asks for the UK foreign secretary Dominic Raab to urgently meet the family, as well as Dunbartonshire MP Martin Doherty-Hughes, to discuss the plight of Jaggi, who has been tortured and falsely imprisoned in India.
---
Ishreet is a rising senior at Terre Haute South Vigo High School in Terre Haute, Indiana. In her last three years working with STAND, she has helped educate women through Women For Women International and has also worked closely with Destiny Rescue in efforts to help rescue children trapped in prostitution and slavery. Ishreet also has worked to educate her community on various societal issues such as Islamaphobia by hosting workshops through the local CANDLES Holocaust Museum. In addition to working with STAND, she has also helped to organize events with Together We Remember to memorialize victims of identity based violence in her community. Ishreet will be working with STAND in the 2020-2021 school year as the Kashmir Action Committee lead in efforts to raise awareness of the conflicts surrounding the area and achieve STAND's goal of being a voice for the people of Kashmir.