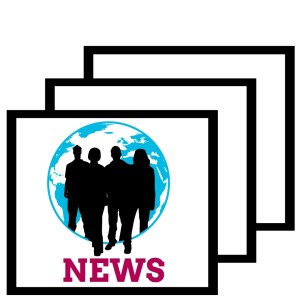 Sudan and South Sudan
Sudan 
This month, Sudan's government ratified a series of laws that included the criminalization of the wide-spread practice of female genital mutilation (FGM). Practices of FGM are punishable for up to three years in prison, and hospitals that violate the new law will be promptly shut down. The decision was applauded by human rights advocates and The United Nations Children's Fund (UNICEF). The Prime Minister of Sudan, Abdalla Hamdok, publicly supported the law, which was a drastic change from former President Omar al-Bashir, who shot down a 2015 bill trying to achieve the same thing.
The United Nations has condemned the violence in Sudan's North Darfur this month when reports came in that unidentified men attacked a camp for internally displaced people (IDPs) on July 12th. The attack happened in the town of Katum at the Fata Borno IDP camp, where at least nine people died and twenty were wounded. Unidentified gunmen have inflicted attacks in the region for the past weeks on protests demanding "better security and a civilian state government." Among the growing protests, Abdel- Karim, the acting governor of North Darfur, said in a public statement that he pledged to work on the demands of the protestors.
Sudan, Egypt, and Ethiopia have reached a "major common understanding" on the dam project along the Nile that has contributed to regional tensions. Sudanese Irrigation Minister, Yasser Abbas, agreed to continue negotiations to maintain a fair relationship that utilized the dam for the interests of all parties involved.
South Sudan 
Due to the COVID-19 pandemic, South Sudan is facing economic challenges in relation to their oil production. South Sudan's oil production has dropped due to the pandemic delaying the transportation of materials and maintenance of the equipment. Oil is South Sudan's major export, and it is a crucial component to the success of the country's economy. South Sudan is also an OPEC+ participant, which means it must contribute to the cartel's wider supply. Awow Daniel Chuang, who works In the Ministry of Petroleum, stated that South Sudan is experiencing prices it never has before and the country is "running at a loss."
United Nations coordinator in South Sudan, Mohamed Ag Ayoya, reported that two aid workers and four others were shot dead after an unknown armed group opened fire. The attack occurred in the Jonglei state, which has seen violence throughout this year. The threat of violence in the region has limited aid organizations, causing Ayoya  to call on the South Sudanese government to do its part in protecting aid workers. This proved an even greater problem as malaria continues to kill people in South Sudan. A report released on July 19th by South Sudan's Ministry of Health and the World Health Organization states that an estimated 100 people have died from Malaria since January. Malaria cases have increased and aid workers are already wary of entering the region after the attacks on aid workers. The country has reported 2,000 COVID-19 cases and 40 deaths, although the number is derived from very limited testing.
Middle East
Yemen
Concerns over a potential oil dump in the Red Sea are increasing due to the decaying SAFER FSO tanker residing off the Port of Ras Isa. The 45-year-old supertanker, which carries over 1.1 barrels of oil, is at a high risk exploding. The vessel has been stranded off the coast for over five years and has failed to be maintained.  Executive Director of the United Nations Environment Programme (UNEP), Inger Andersen, explained the importance of preventing the spill: "Time is running out for us to act in a coordinated manner to prevent a looming environmental, economic and humanitarian catastrophe." Andersen fears that the tanker would cause irreparable damage to the environment, including poisoning coral reefs and exhibiting gases into the sea. UN officials predict that a spill would unleash nearly four times the oil of the 1989 Exxon Valdez spill. The UN stated that a spill would not only kill birds and marine life, but also impact the lives of 28 million individuals in Yemen. The largest consequence of the eruption would be the closing of the ports and shipping lanes that assist the arrival of international aid to Yemen. 
On July 12, a series of airstrikes in the province of Al-Jawf killed at least seven Yemeni civilians. There have been three similar incidents near this region since June. The Yemen director of Save the Children, Xavier Joubert, issued a statement condemning the violence in the region: "Yemeni children are paying with their lives in a war they have no part in, leaving families torn apart while the airstrikes continue to indiscriminately target civilians." The Yemen Data Project and United Nations recently released statistics showing the Saudi-led coalition has been responsible for injuring and killing over 3,481 children in the last five years of conflict. The UN Yemen envoy stated that they will launch a thorough investigation into the airstrikes and the overall surge in violence seen in Yemen these past few months. 
Syria
Despite the global coronavirus pandemic, war continues to wage on in the Idlib province of Syria. Due to the pandemic, Idlib has seen a decrease in direct airstrikes, however, the region has been negatively affected by a series of decisions made by the UN Security Council on the provision of humanitarian aid. In early July, Russia and China vetoed a resolution that would provide humanitarian aid across two Syria-Turkey border crossings for the next six months. Just days later, China and Russia joined again to shut down one of the border crossings, creating a bottleneck of refugees trying to escape the violence of Idlib. Around a week after these decisions, an unclaimed car bomb explosion killed at least five and wounded around 85 others at the Bab al-Salameh border crossing. 
Asia
Burma
The internet shutdown in Burma is said to continue until at least August 1, 2020, in multiple townships in Rakhine and Chin State. This is one of the many attempts the Burmese government has made to halt transportation of resources, free speech, and access of information. 
In 2018, the Burmese military sentenced members of the security forces to a decade in prison for the killing of 10 Rohingya in Inn Din village, but they were released after serving less than a year. Many noted that this performative accountability is common within the Burma military, which, as Human Rights Watch recently stated, "reflects ongoing government efforts to evade meaningful accountability, scapegoating a few soldiers rather than seriously investigating the military leadership who oversaw the atrocity crimes". Additionally, human rights groups accused the Burmese military of committing atrocities in Gu Dar Pyin village in Rakhine State, where at least five mass graves had been found. Two journalists who exposed the massacre were arrested and eventually released from jail after spending more than 16 months in confinement.
Aung San Suu Kyi, Burma's current leader, will run for president in November. Although her previous election led to an end of a five-decade military rule, she did not intervene or condemn the genocide against Rohingya Muslims and continues to allow the Burma military to perpetrate violence towards the rest of the nation's ehtnic groups. The lack of attention to giving autonomy to minority groups has estranged Aung San Suu Kyi's relationship with her political allies. The Associated Press predicts that these allies will not hold up in this year's elections.
Kashmir
The presence of the COVID-19 pandemic has only fueled the tension in Jammu and Kashmir. The two territories have been in an 11 month lockdown following Prime Minister Modi removing the region's autonomous status. Due to this, Kashmiris had been confined in their homes long before the coronavirus hit. The implementation of Indian soldiers in these territories has led to a number of human rights violations. According to a report by the Forum for Human Rights in Jammu and Kashmir, "There has been denial of the right to bail and fair and speedy trial, coupled with misuse of draconian legislation, such as the Public Safety Act (PSA) and the Unlawful Activities Prevention Act (UAPA), to stifle dissent." 
The region's limited access to the outside information has made their fight against the coronavirus much harder. Kashmir is restricted to 2G internet, slower than elsewhere in India. These slow internet speeds are supposedly implemented to fight terrorism. The throttling of internet speeds has inhibited the abilities of health care professionals-for instance, it took Kashmiri health providers over an hour to download international recommendations for COVID patients. According to JKCCS, the internet in Kashmir has been cut over 55 times by the Indian government in 2020.
There has also been a significant impact on the quality of education in the region due to COVID. School shutdowns happen frequently and sometimes last for months. Schools have barely functioned for 100 days in 2019-2020. During this time, students have been locked in their homes with very little access to educational resources. Even when schools are opened parents are reluctant to send their children out of fear for their safety. Shaheena Akhter, a Kashmiri mother, questioned what parent would ever send their child to school in this situation. 
Xinjiang, China
On June 17, the Uyghur Human Rights Policy Act was signed into law in the U.S., over a year after it was introduced. This act, condemning human rights violations against the Uyghur people that include torture, harassment, and surveillance in forced detention camps, is an important step in putting global pressure on the Chinese government for its treatment of Uyghur Muslims in Xinjiang. However, the exact form of oppression seems to be changing, as forced Uyghur labor becomes more common. A recent investigation into the production of personal protective equipment in China for the COVID-19 pandemic found that many Chinese companies have been using Uyghur labor through a government program that sends Uyghurs as well as other ethnic minorities to work in factories. With those detained being sent from camps to factories and even more being recruited by this program with penalties for not complying, oppressive labor systems are another way to continue the oppression of Uyghur muslims under the guise of "counterterrorism".
The production of P.P.E. is only one of the many industries that use Uyghur labor. At least 83 global corporations have been found to use Uyghur labor at some point in their supply chains, according to a recent report. Conditions at these factories, which include constant surveillance, ideological retraining, and restrictions on religious observance, show the continued oppression of the Uyghurs. In response to this information, the U.S. has put economic sanctions on eleven Chinese companies linked to these human rights violations, preventing them from buying goods and technology from the U.S. While this may put pressure on the Chinese government, it may also continue the ongoing trade conflict between the two countries. 
Central Africa
Central African Republic
On July 13, an ambush in the Northern Central African Republic killed a Rwandan United Nations peacekeeper and wounded two individuals. The United Nations Multidimensional Integrated Stabilization Mission in the Central African Republic stated that this attack was likely carried out by the Return, Reclamation, and Rehabilitation (3R) armed group, which was formed in 2015 to respond to conflict with the Anti-Balaka, one of CAR's main militia groups. CAR has been plagued with armed conflict between militia groups since 2013, with violence causing at least one million people to become displaced. Although fourteen armed groups, including the 3R, signed a peace agreement in February 2019, violence and conflict between groups has steadily increased and is on track to eventually break the peace accord. Secretary General António Guterres noted that attacks on peacebuilders can constitute war crimes and is looking to forward peace in CAR. 
CAR has struggled with child soldiers since 2013 and has recruited thousands of children to armed groups. Many have had issues reintegrating into society after returning from conflict, but some 100 children have begun to return to their communities as of mid-2020 due to a 2017 program between the USAID and Caritas. COVID-19 has continued to cause issues in CAR due to what CAR's health minister deems a "big inequality crisis" in terms of coronavirus testing. The health minister noted that CAR is still waiting on testing kits from the World Health Organization and may be an overlooked country because of its status as a "small and fragile" state. 
Cameroon
At the beginning of July, representatives from the Cameroonian government held a meeting with leaders of an Anglophone seperatist group. One notable participant in these talks is Julius Ayuk Tabe, a separatist leader who is the president of the self-declared, English-speaking state of Ambazonia. In the meeting, representatives from both groups discussed a possible ceasefire to their ongoing conflict, which has resulted in more than 3,000 deaths and forced many civilians out of their homes. 
On July 22nd, the Cameroonian armed forces announced that Cameroon and Equatorial Guinea had come to an agreement on the matter of cross-border defence and security, an issue that the two countries have been negotiating since June. 
According to Human Rights Watch (HRW),  Mozogo soldiers are forcing civilians to  perform guard duty to protect against terrorist attacks by Boko Haram. These duties include completing dangerous tasks without training, necessary equipment, or compensation. Local authorities beat and threaten civilians who refuse to perform guard duty. Any civilians left are currently living in hiding to avoid the forced labor and abuse. 
Democratic Republic of Congo
In mid-July, protests broke out  in response to the appointment of Ronsard Malonda as the president of the Independent National Election Commission (CENI). Malonda has been accused of rigging elections in favor of Joseph Kabila, who came to power in 2001 and only stepped down last year. Malonda was also accused of rigging Parliamentary elections to give Kabila supporters a majority when current President Tshisekedi came to power. It was this Parliament that appointed him, although the President has not yet approved his appointment. Three people died as police cracked down on the protests.
Since then, the protests were banned under a broad declaration of a public health emergency, supposedly to contain the spread of COVID-19. After the ban was lifted, protests began again on July 23. Many of these protests were against President Tshisekedi and alleged abuses of power, not only through the ban but also through controversial judicial appointments. There has been no government response to the new round of protests. 
Refugees
The Amendments to Certain Legislative Acts of Ukraine Concerning Recognition as a Stateless Person came into law this month. This law gives an estimated 35,000 people the chance to gain citizenship, which affords them the rights to obtain residence permits, move freely, work, receive education, and utilize health services. Anna Miryasheva, a current stateless Ukrainian states, "With this law, I will finally get a sense of how it is to be someone who exists." Although not all stateless people are refugees, this law lays the foundation for naturalization as a Ukrainian citizen for those who are stateless or have an unidentified nationality. 
The closure of Morton Hall detention center in Lincolnshire, United Kingdom marks another positive stride in the rights of refugees. A report showed that this detention center has higher levels of self-harm, violence, and use of force. As the UK has one of the largest detention systems in Europe, this demonstrates that detention centers are not needed to monitor immigrants. However, this is not the case for refugees in other parts of the world. Pope Francis has recently called the detention centres in Libya concentration camps. Traffickers and armed groups operate these detention centers using extortion, rape and abuse. Refugees are kidnapped on land or at sea and taken to "off-the-grid" detention centers. 
COVID-19 continues to impact refugees everywhere. Refugees have become a scapegoat for the pandemic globally because of the spread of false information and xenophobia. The pandemic also impacts refugees economic well-being, as they are disproportionately affected by the pandemic. The World Economic Forum reports that "refugees are 60% more likely to lose jobs or income due to the pandemic." However, the United Nations raised its budget to $10.3 billion to help fragile and vulnerable countries fight the pandemic. This appeal could help 250 million people in 63 countries. 
Refugee rights also hit close to home, as the Canadian court determined that, "the STCA (Safe Third Country Agreement) violated Canadian constitutional guarantees of life, liberty, and security, due to the risk of detention that returned asylum seekers face in the U.S."
–
Alondra Becerra is a student at Texas State University. Alondra contributed to the Sudan and South Sudan portion of this update.
Abby Edwards is STAND's co-Student Director and a senior in the Dual BA program between Sciences Po Paris and Columbia University, where she is pursuing degrees in Human Rights and Politics & Government. In addition to her work with STAND, Abby is currently a research fellow with the Institute for the Study of Human Rights at Columbia University and an intern at the Embassy of France in the United States. Abby contributed the Syria portion of this update.
Claire Sarnowski is a junior at Lakeridge High School and a STAND Managing Committee member. In 2019, Claire introduced legislation to make Holocaust and genocide education mandatory in Oregon schools. Claire works to boost STAND's grassroots fundraising efforts and collaborates with communities to launch their own genocide education initiatives. Claire contributed to the Yemen portion of this update. 
Mherat Woldemeamlake is a bioengineering student at George Mason University, and former vice president of STAND GMU chapter. Mherat contributed to the Burma portion of this update.
Simmy Ghosh is a student at College Station High School, and is a member of the STAND Kashmir, Yemen, Burma, Sudan, and Xinjiang Action Committees. Simmy contributed the Kashmir portion of this update.
Grace Harris is a rising senior at Tampa Prep High School. She has been a member of her school's STAND chapter since her freshman year and currently serves as its president. With STAND, Grace is the co-Xinjiang and co-High School Outreach lead. Grace contributed to the Xinjiang portion of this update. 
Caroline Mendoza is a senior at Cerritos High School and works with STAND as a co-Education and co-Burma committee lead. Caroline contributed to the Central African Republic portion of this update. 
Sulphia Iqbal is a student at South Brunswick High School and a member of the STAND Yemen and Burma Action Committees. Sulphia contributed to the Cameroon portion of this update.
Mira Mehta is a student at Westfield High School and a co-lead of the Yemen Action Committee. Prior to this, she was the New Jersey State Advocacy Lead and served on the STAND Communications Task Force for two years. Mira contributed to the Democratic Republic of the Congo portion of this update.
Jenna Walmer is a graduate student at West Chester University of Pennsylvania working towards an M.A. in Holocaust and Genocide Studies and an M.A. in General Psychology. With STAND, she is the co-education and co-policy lead. Jenna contributed the Refugee portion of this update.