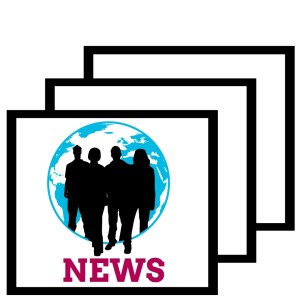 "One person becomes displaced every 2 seconds– less than the time it takes to read this sentence." -UNHCR
Introduction to World Refugee Day
In December of 2000, the United Nations General Assembly declared June 20th an international day, where June 20th would represent the 1951 Convention relating to the Status of Refugees. Each year, the UN Refugee Agency celebrates this day with a variety of activities led by or involving refugees. The UNHCR designated the 2020 theme "Every Action Counts" to remind the global community, "No Matter who you are or where you come from, pandemic or not; every one of us can make a difference. Every action counts." This year, STAND honors the refugees around the world through this special edition Conflict Update focusing on the refugees in our priority conflict areas. 
Sudan and South Sudan
South Sudan
"Since December 2013, brutal conflict in South Sudan has claimed thousands of lives and driven 3.3 million people from their homes. While an estimated 1.9 million people remain displaced inside the country, 2.2 million have fled as refugees to neighboring countries in a desperate bid to reach safety." -UNHCR
South Sudan is Africa's largest refugee crisis. Over 2 million have left the country, and an additional 1.86 million people are internally displaced. South Sudan's conflict, which began in 2013, remains unstable despite ongoing peace negotiations. Refugees continue to flee into Uganda, Kenya, Sudan, and other East African states. Uganda hosts the majority of South Sudanese refugees, who are primarily women and children. However, due to the COVID-19 pandemic, Uganda announced on March 25 a 30 day suspension of refugee arrivals. Uganda has over 700 cases of coronavirus already, and there is widespread concern about preventing the virus from spreading into the refugee camps. Social distancing measures are not enforceable in these camps, and lack of food, water, and medical supplies would make stopping an outbreak difficult. Similar concerns exist within South Sudan, related to both internally displaced people (IDPs) and refugees from neighboring states, including Sudan. 
Sudan
Sudan's own refugee situation remains volatile, despite promises from civilian Prime Minister Abdullah Hamdok. Sudan hosts nearly 1 million South Sudanese as well as refugees from the Central African Republic, the Democratic Republic of Congo, and Somalia. Moreover, 2 million Sudanese remain internally displaced as a result of conflicts in the Darfur and Nuba Mountains regions. Hunger, general health and COVID-19 prevention for these people will require more aid. Sudan's government has asked for funding, but so far this call has gone unanswered. Additionally, there are currently about 800,000 Sudanese refugees in neighboring states who remain unable to return. 
While peace processes in both states offer some hope of eventual return, lack of resources remains the biggest problem facing Sudanese and South Sudanese refugees. Fears about COVID-19, along with general food and medical concerns, are pressing. This makes a coordinated humanitarian response even more necessary. 
Middle East
Yemen
"Nearly 20 million Yemenis need humanitarian assistance. Those forced to flee their homes are especially at risk. Over 2 million people now languish in desperate conditions, away from home and deprived of basic needs. The situation is so dire that 1 million displaced Yemenis have lost hope and tried to return home, even though it is not yet safe." -UNHCR
The Yemeni War has produced one of the largest humanitarian crises in the world. Today, there are over 11,000 refugees and more than 3.6 million internally displaced people as a result of the violence and human rights abuses that have ensued. Many of these internally displaced people have been displaced multiple times because other countries are not accepting refugees, and violence seems to follow them. This has also made it difficult to access the limited international aid that is able to get into other parts of Yemen.
With so many people displaced from their homes and most civilian infrastructure destroyed, the country is struggling to respond to COVID-19. In fact, only about half of Yemen's health facilities are currently functioning. Moreover, the millions of internally displaced people living in makeshift shelters across the country are forced to live in close quarters. This means that people cannot socially distance, and disease spreads fast. Many Yemeni people are also at high risk because of malnourishment- about two-thirds of the population struggles to afford food, and about half of the country is considered on the brink of famine. Food has only become harder to access as remittances, money from family members abroad, have seen an unprecedented decrease. International donors, despite having pledged 1.35 billion dollars in humanitarian aid to Yemen, have still fallen short of the 2.4 billion dollar fundraising goal.
The conflict in Yemen has put all of its citizens at higher risk in the midst of the pandemic, but the situation is particularly dangerous for the internally displaced people and refugees.
Iraq Special Focus: Yazidi Displacement
"More than 3 million Iraqis have been displaced across the country since the start of 2014 and more than 240,000 are refugees in other countries including Turkey, Lebanon, Jordan and Germany." -UNHCR
In 2014, ISIS attacked Sinjar, Iraq, forcing the survivors of a predominantly Yazidi community to relocate. Yazda, a global Yazidi organization, predicts that 360,000 Yazidis currently live in  internally displaced peoples camps in the Kurdish Region of Iraq, 1,800 Iraqi-Yazidis live in Turkey, 1,500 in Syria, and 1,000 in Greece, with an additional 90,000 Yazidis having fled from Iraq since 2014. Yazidis living in IDP camps have ill-equipped medical services, especially in this time of COVID-19. However, because of their close proximity to their atrocities, some Yazidi refugees, with the help of a research agency Forensic Architecture, can gather evidence of the genocide through drones made out of clear plastic bottles, rubber bands, helium balloons, and a camera.
Other Yazidis have found refuge outside of Europe. As many as 3,000 Yazidis found a new home in Lincoln, Nebraska. The Yazidi Cultural Center, sponsored by Yazda, draws the Yazidis to Lincoln because of the established cultural community and variety of resources provided, such as a youth mentorship program, English classes, and legal immigration assistance. Canadian organizations also work to help Yazidi immigrants with language barriers and medical needs.
Syria
"Syrians continued to be the largest forcibly displaced population in the world, with 13 million people at the end of 2018. That's more than half of the Syrian population." -UNHCR
Over 5.5 million Syrian refugees currently seek refuge in Egypt, Iraq, Jordan, Lebanon and Turkey. These individuals are fleeing a brutal and deadly conflict, which is now entering its 10th year. Refugees face many challenges to meet their basic needs, and these challenges have only increased with the COVID-19 pandemic. Refugees with already unstable income are now unable to pay rent or purchase basic necessities. For example, in Lebanon, 55 percent of the estimated 1.5 million Syrian refugees fell below the Survival Minimum Expenditure Basket, meaning they lived on less than $2.90 US per person daily. These financial losses have hit members of host countries as well, exacerbating already strained relationships between Syrian refugees and their neighbors. 
In order to address the increasing needs of Syrian refugees, and as a part of their global response to the coronavirus outbreak, the European Union Regional Trust Fund in Response to the Syrian Crisis has mobilized an additional €55 million for Syrian refugees along with other vulnerable persons in Jordan and Lebanon. This aid is timely, but by no means sufficient for the many Syrian refugees in Lebanon where multiple crises and lack of protection for refugees has resulted in a significant need for increased humanitarian assistance. 
Asia 
Burma 
"At the end of 2018, the UNHCR estimated that there were over 1.1 million refugees from Myanmar. This made it the fourth largest refugee population in the world." -Refugee Council of Australia
Burma is a country that has long experienced ethnic tensions dating back as early as the 10th century when ancient Burmese kingdoms existed and fought with other kingdoms and experienced invasions from other groups of people. However, such ethnic tensions became even more aggravated due to British colonization, when colonizers favored certain ethnic groups more than others. After receiving independence from Britain in 1948, Burma struggled to solidify a shared national identity amongst its over 135 ethnic groups, and clashes between the Tatmadaw (Burmese/Myanmar Military) and ethnic armed rebel groups continuing to this day are demonstrative of how this same struggle persists in the present. This marks the longest-running civil war in the world. 
Not only is Burma home to the longest-running civil war in the world, but it is also home to the world's longest internet shutdown in Rakhine and Chin states, where people have had connections cut off from family members and the rest of the world since June 21, 2019. The human rights violations documented in Burma have been some of the most severe in the world, as well, with far too many accounts of sexual and gender-based violence, war crimes, and crimes against humanity amounting to genocide, committed by the Burmese Military. 
Since 2011, more than 17,000 Shan and over 120,000 Kachin have been displaced from their homes in IDP camps, and more than 200,000 Chin have fled as refugees, with over 39,000 having fled to Malaysia. Due to the military crackdown in Arakan State on August 25, 2017, an estimated 1,600 Chin fled to India's Mizoram State while over 700,000 Rohingya children, women and men escaped to Bangladesh as of April 2018, creating the world's largest refugee camp in history. Rohingyas are still on the run–even as recent as this month, Rohingyas were arriving in boats to Malaysia and Thailand. As of January 2020, more than 160,000 Arakan have also been displaced from their homes, and as of January 2019, around 162,000 Karen IDPs have been displaced, with 97,439 Karen refugees residing in nine different camps on the Thai-Burma border. 
To this day, IDPs in Kachin, Shan, Arakan, Karen, and Chin States within Burma, and refugees in neighboring Bangladesh and India have limited access to food, medical care, and educational opportunities. As it has nearly been a decade now that IDPs in Myanmar have been displaced, donor fatigue has set in, with many humanitarian organizations and donors, like the World Food Programme, reducing their aid dramatically over the years. Kachin IDPs living within Kachin Independence Organization-controlled areas, in particular, are blocked by the Burmese government from receiving international humanitarian aid, too, and there are shortages of not only food but face masks in almost all the refugee and IDP camps. What's more, Kachin IDPs also have to deal with the possibility of returning back to no home at all after their time in displacement because their land is being grabbed by the government while they are gone. IDPs and refugees alike from Myanmar are thus in need of humanitarian aid now more than ever before, especially in the face of a pandemic. COVID-19 screening centers in IDP camps have been burned to the ground, and IDPs even got in trouble with the Burmese military for receiving face masks. The Myanmar military is not stopping at all, but taking advantage of the pandemic while the rest of the world is fixated on COVID-19 issues, to inflict more harm upon the country's very own citizens with impunity.
Kashmir
STAND just added Kashmir as a Priority Area for the 2020-2021 Academic year. To get involved in Kashmir advocacy, join the new Action Committee.
When the Partition of India occurred, the state of Kashmir had a majority Muslim population. The rest of the population was comprised of Pandits, Sikhs Hindus, and Zoroastrians. Tensions arose in the 1990s when Kashmir saw an increase in Muslim opposition to the Indian occupation in Kashmir. The conflict grew when Muslim militant groups learned that the Kashmiri Pandits did not recognize their struggle. In addition, many of these rebellious groups started calling the Pandits "informers of the Indian Government", which caused animosity towards the Pandits. Tensions kept growing as India appointed a Hindu Governor to look over Kashmir, which deepened the divide between the Kashmiri Pandits and the Muslims in the area. This resulted in a huge uprising, where Muslim militants set homes ablaze, raped women, and murdered Pandits, forcing most to leave Kashmir.  
The Indian Government recommended that the Pandits leave the area as they could guarantee their safety and set up refugee camps. Many of the Pandits left the land they lived on for thousands of years. These refugees settled everywhere from Jammu to Johannesburg. When the refugees left, they thought that they could return in the future but that was not the case. The trauma inflicted caused the Pandits to become refugees within their homeland. As of recent, Congress at the Centre announced a package for rehabilitation of Kashmiri Pandits, but this plan was stalled. In 2017, Union Minister Rajnath Singh announced the government's decision to make 6,000 transit accommodations for the Pandits, but this plan did not come to fruition either. 
In 2019, when the Indian Government revoked the special status of Kashmir, a lot of rhetoric began being used which suggested that the current violence against Kashmiri Muslims was being justified with the pain inflicted upon the Kashmiri Pandits due to the exodus in the 1990s. On the other hand, many people looked at the current conflict as not one caused by religion but as one caused by a lack of correct leadership. Even in 2020, 4G internet is still not available to Kashmiri's due to the fear of militant groups rising. This state-imposed internet barrier has caused a disconnect between Kashmiris and the rest of the world which has major effects, especially during COVID-19. Since information is not readily available, doctors do not have access to new research related to the disease. Even though the world has just now gone on lockdown due to coronavirus, Kashmir has been locked down since 2019, and the effects have been detrimental to its citizens.
Xinjiang, China
STAND just added Xinjiang as a Priority Area for the 2020-2021 Academic year. To get involved in Xinjiang advocacy, join the new Action Committee.
China routinely uses its international power and influence to pressure states into returning Uyghur refugees to China where they are frequently jailed or forcibly disappeared, if not killed. Furthermore, China has extended the bounds of their surveillance state across the world, spying on Uyghur refugees, forcing them to stay quiet on their experiences in Xinjiang and human rights more broadly, and threatening them with the internment or disappearance of their family members back in China. Uyghur refugees are rendered stateless by the Chinese government that refuses to renew their passports, making it incredibly difficult for them to travel, work, or establish a new life abroad. In the context of the COVID-19 pandemic, the inaction of Chinese officials has stranded thousands of stateless Uyghurs in Turkey, including over 1,000 orphans and 1,000 single mothers in dire need of aid.
Still, Uyghur refugees have proved essential in raising awareness of the systematic persecution of Uyghurs within the tightly veiled region of Xinjiang. President Trump signed the Uyghur Human Rights Policy Act (UHRPA) on June 19—the same day that leaked clips from former U.S. National Security Advisor John Bolton's memoir accused the President of expressing support for the detainment of Uyghurs in concentration camps. Uyghur refugees across the world expressed support for the policy as an important first step. However, some argue that the bill's provisions—for instance, demanding reports on the construction of camps and the surveillance state—are now outdated and would be redundant to reports already created by non-governmental organizations. More recent research shows that China is "in the process of decommissioning [the camps] and pushing the Uyghurs who occupied them into various forms of forced labor." Nury Turkel, Uyghur activist and co-founder of the Uyghur Human Rights Project, urged Congress to follow the UHRPA with the passage of the Uyghur Forced Labor Prevention Act (UFLPA). Introduced into the House in March, the UFLPA would ban imported goods from the Xinjiang region, assumed to be created by forced labor. 
Central Africa
Central African Republic
"Since 2013, nearly 1 million men, women, and children have fled their homes in desperation, seeking refuge within mosques and churches, as well as in neighboring countries (Cameroon, the Democratic Republic of Congo, Chad and the Republic of the Congo." -UNHCR
In December 2013, armed conflict and violence spread across the Central African Republic (CAR), causing thousands to be forcibly displaced and killed by indiscriminate attacks. The UNHCR estimates that there are over 593,000 CAR refugees in the Democratic Republic of the Congo, Republic of the Congo, Chad, Cameroon, Sudan, and South Sudan, in addition to the over 600,000 internally displaced peoples taking shelter in CAR's forests. In Mbilé camp in Cameroon, over 11,000 CAR refugees scavenge for food while many women walk up to five hours a day to retrieve firewood. In refugee camps on the River Ubangi in the Democratic Republic of Congo, many suffer from outbreaks of malaria in addition to extreme heat, hunger, and lack of sanitation. Before the influx of refugees in the Democratic Republic of Congo, over 110,000 refugees received aid from the UNHCR, however, a mere 11 percent of the UNHCR's 2017 funding appeal has been received. The refugee crisis from the CAR is noted to be one of the most underfunded in the world, where many camps survive off of the charity of local communities rather than governmental or organizational assistance. 
In February 2019, the CAR president signed a peace deal with fourteen armed groups, ushering in relative stability as of mid-2020. While many refugees are hesitant to return home, the CAR has stated that it plans to prioritize the reintegration of refugees into society. In October 2019, the UNHCR assisted 6,000 refugees in crossing the Cameroon border to return to CAR, while over 274,000 refugees chose to stay. Although the number of internally displaced people has decreased by 20 percent in the months following CAR's peace deal, the agreement is extremely fragile. UN agencies hope to repatriate more refugees in 2020 as on-the-ground security improves. 
Cameroon
As of October 2019, "Cameroon currently has 1,575,403 people of concern, including 271,960 Central African and 106,761 Nigerian refugees." -UNHCR
Cameroon's English-speaking separatist groups have long been in conflict with the Cameroonian government, where estimates state that the armed disputes have killed over 3,000 and forcibly displaced 679,000 in Anglophone regions. 60,000 people have also become refugees in nearby Nigeria, where about 47.5 percent of refugees live in four UNHCR settlements. The majority of Cameroonian refugees in Nigeria reside in host communities, where the aid of the UNHCR and other agencies does not reach, and many struggle without access to food, education, and basic health necessities.
Cameron's army confirmed anglophone journalist Samuel Waizizi died in prison 10 months ago "as a result of severe sepsis" after accusing him of associating with "terrorists" referencing English-speaking separatist groups. Cameroon's journalist union reported that the army tortured and killed Wazizi. Reporters Without Borders called Wazizi's death "the worst crime against a journalist in the past 10 years in Cameroon. He was arrested in the city of Buea on August 2 and "accused of speaking critically on the air about the authorities and their handling of the crisis".
Democratic Republic of Congo
"The DRC currently hosts more than half a million refugees and five million internally displaced people (IDPs) – the largest IDP population in Africa." -UNHCR
On April 12, 2020, the World Health Organization (WHO) believed that the Ebola outbreak was over in the Democratic Republic of Congo (DRC) due to the lack of new cases. This announcement came about a year after WHO declared Ebola a public health emergency in the eastern area of the country. The vaccination seemed to control the outbreak, and officials did not see any new cases for a few weeks. To officially declare the outbreak over, there must be no new cases for 42 days, or until June 25. However, on June 1, 2020, health officials reported new cases of Ebola in the northwestern region of the country. As of June 1, four people already died from the outbreak in the city of Mbandaka. Because of the resurgence of Ebola, refugees are in  greater need of resources. The DRC is a refugee hotbed, hosting over 500,000 refugees from Rwanda, the Central African Republic, South Sudan and Burundi, as well as 5 million internally displaced people due to conflict dating back to 1960. The UNHCR is increasing its capacity in the DRC to combat the heightened risk. This agency is working to improve sanitation efforts and to distribute medical resources, shelter, food, and water. 
Additionally, many mining companies are sealing off mining sites in the southern DRC region to avoid COVID-19 outbreaks. These companies force workers to choose between working or losing their jobs. Amnesty International and Human Rights Watch also reported that workers are given insufficient amounts of food and no adequate personal protection equipment (PPE). One company, Glencore, claims to provide efficient PPE and that it is working closely with the government. Other companies including, Eurasian Resources Group, Chemaf, Huayou Cobalt, and Ivanhoe Mines, have not replied yet.
–
Abby Edwards is a senior in the Dual BA program between Sciences Po Paris and Columbia University, where she is pursuing degrees in Human Rights and Politics & Government. Abby will serve as Co-Student Director on the 2020-21 MC. In addition to her work with STAND, Abby interned at the Buchenwald memorial, the US Department of State, and the Journal for European and American Intelligence Studies, as well as served as a research fellow at the Center for Khmer Studies in Cambodia and Columbia University's Institute for the Study of Human Rights. Abby contributed to the Xinjiang potion of this update.
Alison Rogers is a journalism student at Baylor University and the lead on the Sudan Action Committee. Alison is also an Enough Project Upstander and was previously the Texas advocacy lead for STAND. Alison contributed to the Sudan and South Sudan portion of this update.
Mira Mehta is a student at Westfield High School and a co-lead of the Yemen Action Committee. Prior to this, she was the New Jersey State Advocacy Lead and served on the STAND Communications Task Force for two years. Mira contributed to the Yemen portion of this update.
Jenna Walmer is a graduate student at West Chester University of Pennsylvania working towards an M.A. in Holocaust and Genocide Studies and an M.A. in General Psychology. With STAND, she is the co-education and co-policy lead. Jenna contributed to the Iraq-Yazidi portion of this update.
Megan Rodgers is a senior International Studies, Political Science, and Spanish major at the University of Arkansas and served as the Democratic Republic of the Congo Committee Lead prior to becoming one of STAND's Student Directors for the 2020-2021 school year. She became interested in the DRC during her time studying abroad in Kigali, Rwanda during spring 2019 and through relationships with refugees in her community who are from the Congo. Megan contributed to the DRC portion of this update.
Htoijan (Jan Jan) Maran is a senior at George Mason University in Virginia, where she is studying Global Affairs and Environmental Sustainability Studies. She serves various roles as Co-lead of the Burma Committee, Assistant Secretary for both the Calvary Burmese Church Youth group and the Kachin Alliance, and is involved with grassroots organization, Action Corps, as VA Lead Organizer and Burma Policy Lead. Jan Jan contributed to the Burma portion of this update.
Ishreet Lehal is a student at Terre Haute South Vigo High School and is the Kashmir Committee Lead. She is active in the Together We Remember Youth Action Network and CANDLES Holocaust Museum Youth Board. Ishreet contributed to the Kashmir portion of this update.
Caroline Mendoza is a senior at Cerritos High School and a co-lead of the Burma Committee in addition to a co-Education lead. Prior to this, Caroline served as STAND's West Region Field Organizer as well as a Burma co-lead and High School Outreach Coordinator. Caroline contributed to the Central African Republic portion of this update.
Rohan Shah is a senior at the University of Chicago Lab School, and State Advocacy Lead for Illinois. He is involved in Model UN and Mock Trial at his school. Rohan contributed the Cameroon portion of this update.
Aisha Saleem is a junior at Barnard College in NYC. She is a biochemistry major and enjoys being a mentor to underrepresented youth around the world. She served on the Managing Committee last year and is excited to continue her work with this movement. She is excited to mobilize grassroots organizations to take part in campaigns and co-lead the Yemen committee. Aisha contributed to the DRC portion of this update.