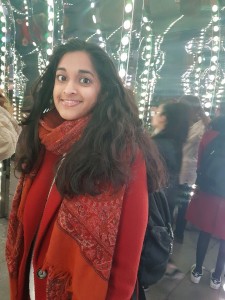 STAND is publishing a blog series on different emerging conflicts around the world in order to take a closer look into issues outside of STAND's focus regions. Read the first edition here.
---
Food shortages, blackouts, no access to clean water – Venezuelans have been living under these conditions for the better half of the last decade. Coupled with a brutal authoritarian regime led by President Nicolás Maduro, these factors alone have already caused a humanitarian crisis. Now, the imminent threat posed by the global outbreak of COVID-19 is set to further exacerbate the situation.
In 2013, Nicholas Maduro was named successor to Hugo Chavez, the country's beloved socialist leader elected in 1998. Chavez had proven himself to be hugely popular with the poor, implementing large-scale social security programs that subsidized food, water and medicine. However, the way Chavez structured the economy made Venezuela dependent on global oil prices, as the country is rich in oil reserves. When oil prices took a nosedive in 2014, Maduro was faced with an economy in freefall. Prices for everyday goods skyrocketed, making them vastly unaffordable to the majority of the population. Hyperinflation rendered the local currency useless, forcing many Venezuelans to use U.S. dollars, or barter with other goods, instead. The country was soon swept with food shortages and electricity blackouts, making it impossible to buy or continue refrigeration of food. For a country that was once the richest in Latin America, 90% of Venezuelans now live below the poverty line. With a crumbling healthcare system and rates of inflation which surpassed 10,000% in November 2019, many people are dying, unable to access basic goods. Malnutrition and starvation abound as the situation has gone from bad to worse. An estimated 4.5 million Venezuelans have fled the country, making this crisis the largest displacement of people in the Western hemisphere.
Ongoing protests against the Venezuelan government's mismanagement of the economy began in 2014, but have continuously been subject to violent crackdowns from the government. Alarms were raised by Human Rights Watch as early as February 2014, who feared that Maduro's rule was becoming increasingly authoritarian. Reports claimed that government forces were firing on crowds with live ammunition, detaining protesters, and attacking journalists covering the protests.
Faced with plummeting popularity and serious instability, Maduro made a series of increasingly authoritarian attempts to consolidate his grip on the country. In 2015, Maduro lost his majority in the National Assembly, as the Democratic Unity Party won control for the first time in 16 years. Threatened by an empowered opposition, Maduro sought to establish a National Constituent Assembly, which would replace the National Assembly, and have the power to rewrite the constitution. This sparked a new wave of protests, which only intensified once it became clear that the elections to this National Constituent Assembly had been rigged. The violence used by Maduro to quell the protests was widely condemned by his Latin American neighbors, as were the spate of extrajudicial killings undertaken by the army to eliminate Maduro's political opponents. Maduro and many senior officials faced widespread condemnation from the international community and were placed under heavy sanctions by the US and the EU. In September 2018, the case was referred to the International Criminal Court by Argentina, Canada, Chile, Colombia, Paraguay and Peru.
In January 2019, leader of the opposition Juan Guaidó declared himself President, arguing that the move was legal in the eyes of the constitution. Despite backlash from Maduro and the military, Guaidó has the support of the Venezuelan people, as well as international recognition from over 50 countries, including the US, UK and much of Latin America, whilst Maduro draws support from countries including Russia, China and Cuba. This division has produced a stalemate which continues to this day, with little being done to alleviate the everyday suffering of Venezuelans, who continue to take to the streets. Last May, Amnesty International accused President Maduro of committing crimes against humanity.  Still, his administration continues to inflict violence, both physically and structurally, on his people.
How can we take action?
There has been much debate over the role of the international community in the Venezuelan crisis – whether or not an intervention should take place, whether to support Guaidó or Maduro, or whether we should do anything at all. Ultimately, this is a humanitarian crisis, in which lives are being lost, and there are ways to make life better for ordinary Venezuelans:
Call your representative and urge them to support the provision of nongovernmental humanitarian assistance to Venezuela and its surrounding countries. You can find further policy suggestions to support

here

.

Learn more from local and international NGOs working directly in Venezuela, and consider supporting their efforts: 
---
Ananya is a fourth year French and International Relations student at the University of Leeds. As someone with a passion for both travel and development, she aims to marry the two in a sustainable and ethical way. She has previously served as Regional Correspondent for Africa as part of the STAND France Communications Task Force. Her interests include human rights, activism and protest, which she often writes about in student blogs and newspapers.
---
Sources
https://www.globalr2p.org/countries/venezuela/
https://www.globalr2p.org/publications/r2p-monitor-issue-50-15-march-2020/
https://www.youtube.com/watch?v=S1gUR8wM5vA
https://www.worldvision.org/disaster-relief-news-stories/venezuela-crisis-facts
https://www.nytimes.com/2019/05/03/world/americas/venezuela-crisis-facts.html
https://www.washingtonpost.com/world/2019/05/01/venezuela-crisis-maduro-guaido-explainer/
https://www.bbc.co.uk/news/world-latin-america-36319877
https://www.theguardian.com/commentisfree/2019/jan/24/risk-catastrophic-us-intervention-venezuela
https://www.amnesty.org/en/latest/news/2019/05/venezuela-crimes-against-humanity-require-response-from-international-justice-system/
https://www.voanews.com/americas/amnesty-international-accuses-maduro-crimes-against-humanity
https://edition.cnn.com/2019/01/29/americas/venezuela-protests-deaths/index.html
https://thehill.com/opinion/international/490724-venezuelas-coronavirus-response-requires-all-hands-on-deck
https://www.nytimes.com/2019/04/01/opinion/contributors/venezuela-us-hands-off-joanna-hausmann.html?auth=login-google&fbclid=IwAR3U4uD82wkromGDwZ-QYPnRftHSeekuR1ChcoGgYUw0B1PhGsjp3uhZKO0
https://www.pbs.org/newshour/world/how-to-help-those-in-need-in-venezuela
---