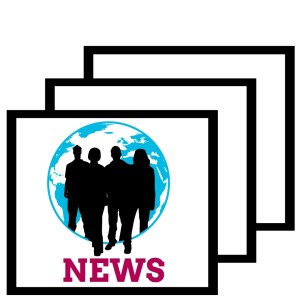 Sudan and South Sudan
Sudan 
One year after Omar al-Bashir was removed from power in Sudan, the nation's transitional government is struggling to retain popular support. Protests have become more frequent as rumors of a military coup spread and tensions within the government became visible. The military has denied these rumors, but concerns remain. Lack of economic development is another major factor fueling this month's protests. While some of the protestors overtly support the previous regime, others appear disillusioned with the Sudanese revolution.
Meanwhile, peace talks between the transitional government and rebel groups continue over video conferencing. The talks are scheduled to continue through May 9, as the details of the agreement, including the appointments of non-military provincial governors, remain uncertain.
This month also saw continued violence in Darfur and a second assassination attempt in Khartoum, this one against a U.S. diplomat. 
South Sudan
The formation of a unity government in February marked a turning point for South Sudan, though the opposition party now faces problems as key members defect to the ruling party. These members have cited a lack of democracy and transparency, in addition to leader of the ruling party First Vice President Machar's unwillingness to share power, as the reasons for their change in party. The defections began as an immediate response to Machar's appointment of his wife as defense minister, a move which many saw as a signal that he did not want to share power or consider other people's opinions. Changes in parties pose a challenge to peace, as the terms of the peace agreement allowed each party to select a certain number of ministers. With people's parties uncertain, it will be difficult to implement this agreement while still maintaining trust. At best, the selection process will be delayed; at worst, confidence in the peace process and willingness to abide by it could be destroyed.
In order to create a stable government, governors have to be appointed to run the country's ten states and three administrative areas. Local leaders are needed to effectively respond to local violence. This is particularly relevant in the Jonglei State, where violence last month displaced thousands. Despite the barriers to its success, the existence of a transitional unity government is a sign of hope for the country and has the potential to limit the humanitarian crisis which has been going on since 2011. For now, the government is focusing on responding to the Covid-19 pandemic, which has been exacerbated by the lack of healthcare infrastructure and the number of internally displaced people.
Great Lakes of Africa
Democratic Republic of the Congo (DRC)
Attacks by fighters from the Coalition of Congolese Democrats (CODECO) in Eastern DRC have escalated since their commander was killed by the DRC Military on March 25. In total, more than 150 people in the Djugu and Mahagi territories have been killed since early March. Additionally, many others have been killed or abducted in this conflict. In one of these attacks, CODECO fighters killed 22 civilians while they were sleeping in the village of Koli. Six civilians were also killed in Halungupa in North Kivu province in an attack that was blamed on the rebel group Allied Democratic Forces (ADF). Recent attacks have had international implications as three Chinese civilians were killed in an attack at a cobalt mine in the Northeastern province of Ituri earlier this month. The Chinese government has strongly discouraged Chinese citizens from traveling to Ituri due to the presence of armed groups in the area. In response to these recent deaths, the Chinese embassy has asked the Congolese government to "take effective measures to protect the lives and property of Chinese citizens". They also requested an expedited investigation into the killings.
Heavy rainfall in Uvira town in the past week has caused the Mulongwe river to flood, affecting 80,000 people. Many of those impacted are refugees fleeing violence throughout the region. On April 21, the UNHCR announced assistance measures for those affected by the flood in coordination with local partners. Unfortunately, the recent attacks in Eastern Congo have hindered humanitarian access and assistance to displaced people, making it difficult for the UN to effectively distribute aid. 
Middle East
Yemen
The Saudi-led coalition in Yemen extended the two-week ceasefire first implemented in early April by one month through late May. Despite the ceasefire, several Yemeni provinces continued to experience violence. This was mainly due to the lack of cooperation from the Houthi rebel group, who voiced their demands in order for them to comply with the ceasefire. The Houthis had never previously agreed to the ceasefire and furthermore demanded that air and sea blockades imposed by the coalition be lifted.
In March, the United States made major cuts in aid to UN programs that assist Yemen. Since then, it appears that the effects are beginning to take place. Thirty-one of the UN's major Yemen programs will begin shutting down in the coming weeks. In a briefing to the UN Security Council on April 16, Mark Lowcock, the Under-Secretary-General for Humanitarian Affairs and Emergency Relief Coordinator, stated that "despite all the challenges to maintain principled aid delivery, I want to remind everyone that the humanitarian operation remains a lifeline for millions of Yemenis." That being said, the cuts to the aid could still have drastic effects on the civilians who rely on the UN's protection from the conflict.
Syria
Earlier in April, a UN Board of Inquiry released the summary of their investigation, affirming that the Assad regime and their allies had systematically targeted civilian infrastructure in Idlib, including schools and hospitals. Attacks on healthcare facilities have strained the capacity of the rebel-controlled region to prepare for the impact of Covid-19. Furthermore, World Health Organization aid has been stalled in Idlib and other areas, due largely to bureaucratic challenges, budgetary issues, and early denials of need by the government. 
As usual, tension in the region remains high; a recent airstrike by Israel allegedly targeting Iranian forces was thwarted by Syrian defenses. However, the ceasefire has still held through the month, and reports of a conference between Russia, Turkey, and Iran have stoked hope for a resolution to the conflict. Furthermore, a trial began of Syrian forces accused of torture and other crimes against humanity. The United States still remains largely disengaged from the conflict.
Southeast Asia
Burma 
The military continues to reject rebel groups' calls for a ceasefire. At least 32 civilians, mainly women and children, have died since last March due to regular airstrikes and shelling from the Burmese army over western Burma. Furthermore, the continued internet shutdown in Rakhine and Chin states prevents many from accessing information about how to prevent the spread of COVID-19.
Crackdowns on civil liberties remain an alarming issue as Burma transitions to democracy. The Ministry of Transport and Communication shut down 221 websites, including ethnic newspapers. These restrictions come after the International Court of Justice ordered Burma to implement protective measures for the Rohingya, and have complicated the Court's ability to ensure accountability of the Burmese government. Additonally, the raid and arrest of journalists upon trumped-up charges of terrorism prompted significant public outcry. Editor Nay Myo Lin faces a life sentence in prison for interviewing a spokesperson from the Arakan Army, a rebel group fighting for greater autonomy of the Rakhine State.
Boats overcrowded with Rohingya refugees were rescued after two months adrift in the Bay of Bengal. They sought a safe harbor but were pushed back to sea by Malaysia about ten days after setting sail. Finally disembarking this week in Bangladesh, authorities discovered that over 30 had died aboard, and the 396 survivors were in need of immediate medical care. In response, the human rights groups have called for countries to show compassion to those in desperate need, and condemned Malaysia for using the excuse of COVID-19 to turn boats away. But just today, Bangladesh, a nation with more than a million Rohingya in its refugee camps, announced that it will no longer accept any Rohingya refugees – though there are thousands still likely lost at sea. 
–
Alison Rogers is a junior International Studies and Journalism student at Baylor University, and the STAND State Advocacy Lead for Texas. She is also an Enough Project Student Upstander. Alison contributed the Sudan portion of this update.
Mira Mehta is a junior at Westfield High School and serves as the New Jersey State Advocacy Lead. Prior to this, she served on the STAND Communications Task Force for two years. Mira contributed the South Sudan portion of this update.
Megan Rodgers is a junior International Studies, Political Science, and Spanish major at the University of Arkansas and serves as the Democratice Republic of the Congo Action Committee Lead. She became interested in the Democratic Republic of the Congo during her time studying abroad in Kigali, Rwanda during spring 2019 and through relationships with refugees in her community who are from the Congo. Megan contributed the DRC portion of this update.
Brandon Alonzo is a student at Baruch College in New York City. He serves in the STAND Yemen Action Committee. Brandon contributed the Yemen portion of this update. 
Jordan Stevenson is a senior at Eastern Washington University in Washington state. As a Managing Committee member, she manages STAND's State Advocacy Lead program, works on communications, and co-leads policy. She also works on campus at the Institute for Public Policy and Economic Analysis, volunteers on the economic development committee of Partnering for Progress, and is currently completing a research project on women's rights and the environment for the United Nations Environment Program office in Nairobi, Kenya. Jordan contributed to the Syria portion of this update.
Megan Smith is a senior at the University of Southern California, a member of STAND's Managing Committee, and an intern at the USC Shoah Foundation. Previously, she served on the Policy Task Force of STAND France during her junior year and as California State Advocacy Lead during her sophomore year. Outside of STAND, she has interned at Dexis Consulting Group (Washington, DC), DigDeep Water (Los Angeles), and HAMAP-Humanitaire (Paris). Megan contributed to the Syria portion of this update.
Ellie Wong is a junior at Palo Alto High School and a member of STAND's Burma Action Committee. She also participates in Lincoln-Douglas debate, writes about East Asian affairs for her school's foreign policy magazine, and serves in her church youth group. Ellie hopes to pursue international relations or history in college, and will continue to do all she can to learn about genocide-related issues. Ellie contributed the Burma portion of this update.