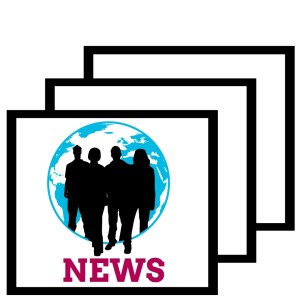 Sudan and South Sudan
Sudan 
In early March, Civilian Prime Minister Abdullah Hamdok survived an assassination attempt. Abdullah Hamdok assured the country that his attempted assassination would not lead to the destabilization of the country's government or peace process. "What happened today will not stand in the way of our transition," he tweeted. Hamdok assumed office in August on a controversial platform that promised social and economic change. Some have voiced fears that the assassination attempt might be used to support the formation of a military government to prevent future threats.   
Peace talks in Juba between rebels and the transitional government are postponed after the sudden death of Sudan's defense minister, Lt. Gen. Omar from a heart attack. Omar was a central figure in the ongoing peace negotiations. 
South Sudan
UN Human Rights Chief Michelle Bachelet called on South Sudanese authorities to limit acts of localized violence. Bachelet additionally urged officials to provide medical care to survivors  that would support emotional, mental, and physical health. Last month, violence in the Jonglei state between Murle, Lou Nuer, and Dinka communities displaced over 8,000 civilians from their homes. The UN documented an increase of inter-communal violence, related to disputes about land boundaries, cattle raiding, ethnic groups, and natural resources. 
Great Lakes of Africa
Democratic Republic of the Congo (DRC) 
President Tshisekedi's government continues to face pressure from groups and individuals who question the legitimacy of his power and the effectiveness of his rule. Most notably, on March 2, a group of Congolese Bishops made a statement condemning the continued corruption of the Congolese government under Tshisekedi's leadership. The bishops stated "We are witnessing the illicit and scandalous enrichment by a handful of political actors to the detriment of the population. To make matters worse, these crimes are committed by the same individuals being called upon to be guarantors of the public good. Measures taken to combat these ills have remained largely ineffective." These comments came before a series of attacks committed by Cooperation for the Development of the Congo (CODECO) in Ituri province in Eastern Congo which led to more than 50 deaths. CODECO claims to defend the Lendu, an ethnic group that mainly comprises farmers and these attacks continue a long history of violence, highlighting the ineffectiveness of Tshisekedi's government to control militia groups in the region.
Tshisekedi's government was also put under pressure when Delphin Kahimbi, the powerful military intelligence chief to former President Joseph Kabila, was found dead at the beginning of the month. Kahimbi's hanging occurred on the day he was set to appear before the Congolese Security Council to answer charges of being involved in a plot to destabilize President Tshisekedi. Kahimbi's death, as well as the charges he faced, have been controversial throughout Congo with Tshisekedi's opposition making claims of foul play. In another contentious move, Tshisekedi announced that he would soon appoint the first Congolese ambassador to Israel in more than 20 years, making a clear statement in support of the Israeli state.
Middle East
Yemen 
March 25 marked the fifth anniversary of the war in Yemen which began in 2015 with the Saudi blockade of Yemen's seaports. Five years into the war, the majority of Yemen's population is experiencing or at risk of experiencing famine; over 24 million rely on food aid to survive. 
A recent report released by Physicians for Human Rights highlighted numerous attacks on Yemen's healthcare. Throughout the conflict, multiple parties have used healthcare as a pawn, either occupying medical centers or targeting them in airstrikes. Today, 16.4 million people lack access to basic healthcare, a growing concern as COVID-19 continues to spread. 
Despite the vulnerability of the Yemeni population to an outbreak of COVID-19, the United States has begun withdrawing millions in aid to Northern Yemen. According to James Reinl of Middle East Eye, "a spokesperson for USAID, a US government agency, told Middle East Eye on Thursday that Washington had started reducing assistance to northern Yemen, citing 'unacceptable interference' by the Iran-aligned Houthi rebels that control the region." This move has the potential to worsen the crisis as this aid included "sanitation schemes" which would be vital in preventing an outbreak. 
Iraq 
Thousands of individuals have been injured in protests in Iraq, and new reports reveal that these may have resulted from the use of military-style weapons. Protests have lessened since they began in October, mainly as a result of the coronavirus and brutal government crackdowns. This combination of disease and violence has ended weeks of protests which had previously drawn hundreds of thousands of protesters.
Protesters have demanded a reduction in foreign involvement, both from the United States and from Iran. Although the United States had previously opposed demands from the Iraqi Parliament to remove its troops, the US has significantly reduced its military presence (partially as a result of the coronavirus, but also as a means of lowering tensions).
Protesters have also demanded regime change. Mohammed Tawfiq Allawi had been previously designated as the next candidate for prime minister, but Parliament failed to approve his nominees for cabinet positions. Because Tallawi was unable to form a government, on March 20, Adnan al-Zurfi was named the new nominee for prime minister. It is unclear whether he will be able to successfully form a government and officially become prime minister, but his nomination does provide some hope for change in the government.
Syria
This month marked the start of the tenth year of civil war in Syria, where conflict continues to be centered in Idlib, the final remaining rebel-controlled region. Last month, the Russian-backed Syrian government killed more than 50 Turkish troops and at least 134 civilians in an airstrike and other attacks. At the beginning of March, Turkey and Russia negotiated a ceasefire that has held thus far. Nearly one million refugees displaced by conflict struggle to survive in Idlib. 
The increase in conflict and humanitarian crisis led to President Erdogan of Turkey increasing acceptance of refugees by opening the border with Idlib, despite the reticence of Greece and other EU states. NATO has also strengthened its support for Turkey. Finally, although there are no reported cases yet, the UN and other government actors are taking steps to prepare for coronavirus response considering Syria's high risk for a public health crisis.
Southeast Asia
Burma 
In the western Rakhine state, conflict between Myanmar military forces and the Arakan Army continues, despite the UN's recent call for a ceasefire. 61,000 people were recently displaced in Rakhine as of mid-march, and at least 21 civilians were killed. Additionally, the internet shutdown in four Rakhine townships and one Chin township that began in February has not ended despite global condemnation. Without an internet connection, access to humanitarian aid, information about conflicts, and even contact with family members are greatly hindered. Many civilians, especially young people, have become increasingly involved in activism, including the six students arrested for organizing a demonstration against the internet shutdown, detained a week before their exams.
Regarding the ongoing COVID-19 crisis, displaced Rohingya refugees in camps outside the country are at a high risk to contract the disease. In crowded camps, the number and density of people make social distancing impossible. Furthermore, many refugees do not have access to clean water and sanitation services, necessary practices in preventing an outbreak. 
In Bangladesh, a country with over a million Rohingya refugees, an internet blackout continues in refugee camps, blocking information from being shared and putting countless lives at risk. This move, called a necessary security measure by the Bangladeshi government, has been criticized by the UN and is seen as a violation of international human rights law. Overcrowded camps, communication restrictions, a lack of access to water, sanitation, and hygiene, as well as poor government preparation, put Rohingya refugees at additional risk in Bangladesh.
Emerging Conflicts
New Blog Series
Check out our first blog on the Uyghurs in the Xinjiang region of China, authored by Abby Edwards, STAND's Communications and Education Coordinator on the Managing Committee. Over the next few months, STAND will be publishing a weekly blog series on different emerging conflicts around the world in order to take a closer look into these issues. If there is a specific topic about which you are passionate, feel free to email Education Co-Leads aedwards@standnow.org and msmith@standnow.org to express your interest in contributing to the series.
–
Alison Rogers is a junior International Studies and Journalism student at Baylor University, and the STAND State Advocacy Lead for Texas. She is also an Enough Project Student Upstander. Alison contributed the Sudan portion of this update.
Claire Sarnowski is a sophomore at Lakeridge High School and a STAND Managing Committee member. In 2019, Claire introduced legislation to make Holocaust and genocide education mandatory in Oregon schools. Claire works to boost STAND's grassroots fundraising efforts and collaborates with communities to launch their own genocide education initiatives. Claire contributed the South Sudan portion of this update. 
Megan Rodgers is a junior International Studies, Political Science, and Spanish major at the University of Arkansas and serves as the Democratice Republic of the Congo Action Committee Lead. She became interested in the Democratic Republic of the Congo during her time studying abroad in Kigali, Rwanda during spring 2019 and through relationships with refugees in her community who are from the Congo. Megan contributed the DRC portion of this update.
Brandon Alonzo is a student at Baruch College in New York City. He serves in the STAND Yemen Action Committee. Brandon contributed the Yemen portion of this update. 
Mira Mehta is a junior at Westfield High School and serves as the New Jersey State Advocacy Lead. Prior to this, she served on the STAND Communications Task Force for two years. Mira contributed the Iraq portion of this update.
Jordan Stevenson is a senior at Eastern Washington University in Washington state. As a Managing Committee member, she manages STAND's State Advocacy Lead program, works on communications, and co-leads policy. She also works on campus at the Institute for Public Policy and Economic Analysis, volunteers on the economic development committee of Partnering for Progress, and is currently completing a research project on women's rights and the environment for the United Nations Environment Program office in Nairobi, Kenya. Jordan contributed the Syria portion of this update.
Grace Harris is a junior at Tampa Preparatory School in Florida, where she serves as president of her STAND chapter. She also is a member of STAND's Sudan, Yemen, Indigenous Peoples, DRC, and Burma Action Committees, and is STAND's State Advocacy Lead for Florida. Grace contributed the Burma portion of this update.
Abby Edwards is a junior in the Dual BA program between Columbia University and Sciences Po Paris and serves on the STAND USA Managing Committee. Prior to this, she served on the Managing Committee of STAND France and worked as an intern for the Buchenwald Memorial, the Journal of European and American Intelligence Studies, and conducted research for the US Department of State – Office of the Historian. Last summer, she conducted research on memorialization and reconciliation in Cambodia as a Junior Research Fellow with the Center for Khmer Studies. Abby contributed to various portions of the update.