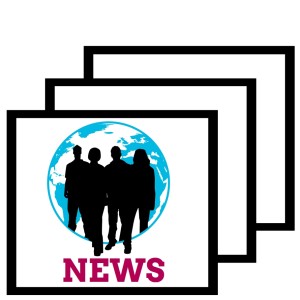 STAND's Summer Conflict Updates come to you from STAND's summer interns in Washington, DC. Throughout the summer, Charlotte and Elizabeth will be providing you with bi-weekly updates on everything you need to know to stay up-to-date on STAND's areas of concern. This conflict update focuses on escalating violence in the port city of Hodeidah, Yemen; the failing peace talks surrounding Syria; and the plight of the Rohingya, who continue to suffer as IDPs in Burma and as refugees in Bangladesh.
Southeast Asia
Burma (Myanmar)
Rohingya are still fleeing Rakhine state in Burma, testifying about "violence, persecution, killings and burning of their homes by soldiers and Buddhists," according to the United Nations High Commissioner for Human Rights. Concerns about monsoon season remain present in the refugee camps, as they could cause more damage to the camps. The International Criminal Court (ICC) gave Burma a deadline of July 27 to "provide observations on the legal and factual aspects of the case for jurisdiction" in deportations from Burma to Bangladesh. UN Special Envoy for Burma Christine Burgener visited the country in June, meeting with the state counselor and commander-in-chief, as well as visiting Rakhine state. On June 25, the European Council decided to impose sanctions on seven Burmese military officials due to their abuses against the Rohingya.
As part of a high-level mission, UN Secretary-General António Guterres, World Bank Group President Jim Yong Kim, UN High Commissioner for Refugees Filippo Grandi and  UNFPA Executive Director Natalia Kanem visited Bangladesh at the beginning of July to observe damage from storms that have "so far caused at least 315 reported incidents, including 140 landslides, that have injured 33 and killed at least one refugee." Over 29,000 living in fragile shelters have been affected by the vicious storms, winds, and rains.
In the ongoing case of the detention of two Reuters reporters, Wa Lone and Kyaw Soe Oo, a court in Yangon charged the journalists with breaching the Official Secrets Act. This drew international criticism from many countries, as the journalists were investigating the killing of 10 Rohingya boys in Rakhine State, and many felt they were arrested so that the government would not be exposed for their involvement in these deaths. Now the case will enter the trial phase with the next hearing scheduled for July 16.
Middle East and North Africa
Syria
The Syrian refugee crisis continues to worsen as peace talks between countries involved in in-country proxy wars continue to fail. Civilian death tolls are on the rise as the Russian-backed Syrian government continues to aggressively bomb southern districts of Syria in order to regain control. When it was announced on July 4 that negotiations for a ceasefire in the southern district of Dara'a had failed, the Syrian government intensified bombing, and reportedly sent nonstop airstrikes through the night and into Thursday morning. Previously, this area was supposed to be a "de-escalation zone" as agreed upon by the Russian, American, and Jordanian governments, meaning these countries were supposed to slowly pull out military support along with respecting a temporary ceasefire. However, Russian and Syrian negotiators did not come to an agreement with rebel forces over letting displaced persons and rebel groups safely exit rebel-controlled areas before government forces came in. The sides are also in disagreement on whether or not rebel forces should hand over heavy weapons all at once to Russian forces, or de-arm in phases.
These attacks add to the growing Syrian refugee crisis that has become one of the worst humanitarian crises of this century. Countries bordering Syria, including Jordan and Israel, have closed their borders to refugees, and powerful countries like the United States are taking in the least amount of refugees, from any country, in years.
Yemen
The humanitarian crisis in Yemen is one of the worst in the world, with an estimated 8.4 million people on the verge of starvation and 22.2 million in need of humanitarian assistance. Since the beginning of the conflict in March 2015, there have been reports of grave human rights abuses by the Yemeni government, who is backed by Saudi Arabia and the United Arab Emirates (UAE), amongst others. In May, Human Rights Watch reported on a series of secret prisons which are the suspected reason for killings and disappearances of Yemeni citizens. The UAE was found to be helping Yemen police forces in rounding up any citizens who were suspected of having connections to terrorist or rebel organizations. However, many prisoners were held and tortured without charge or trial.
Fighting has escalated recently in the Hodeidah region, forcing civilians to flee their homes en masse. Hodeidah is a key port city in Yemen where the Saudi Arabia and UAE-led coalition organized a military operation in early June in order to seize the port and cut off supplies for the Houthi rebels. However, as advocacy and humanitarian groups have widely made known, it would also mean cutting off supplies and assistance for civilians. This use of economic warfare, cutting off food and aid supplies to Houthi-controlled areas, paired with the airstrikes in other rebel-held areas, is deadly for many civilians. Hunger and disease, aided and exacerbated by Saudi-led blockades of ports of entry, are killing Yemeni civilians at an unprecedented rate, and the humanitarian crisis – already called the "worst in the world" by the UN – is growing by the day.
Sudan
Sporadic fighting continues in Central Darfur between the government and the Sudanese Liberation Army (SLA-AW). Due to this fighting, many families fleeing the violence have arrived at IDP camps in South Darfur, where families are also seeking refuge in caves and in the mountains. One of the camp sheikhs said that from May until now, the number of families fleeing has reached 450. On June 30, STAND UK co-hosted a rally in London, held in light of the "strategic dialogue" between the UK and the Sudanese government. 400 people came out to protest the "increasingly friendly ties between the governments of the UK and Sudan."  
The UN Security Council (UNSC) discussed budget cuts to the UN-African Union Hybrid Operation in Darfur (UNAMID) on June 29. United Nations peacekeeping chief Jean-Pierre Lacroix "proposed to close all UNAMID bases within two years but reinforce and expand [the] mission's presence in Jebel Marra." The UNSC voted to extend the current UNAMID mandate until July 13.
Central Africa
South Sudan
South Sudan President Kiir and opposition leader and former first Vice President Riek Machar signed a Declaration of Agreement and ceasefire that took effect on July 1 in the hopes of brokering a new peace deal. The declaration, though, does not fully address the disagreements between the two leaders and defers them to further talks. Moreover, the ceasefire was violated within hours of its taking effect. The sides accused one another of launching attacks and, in total, 18 civilians were killed and 44 were wounded. On July 2, the South Sudan government proposed a bill to extend President Kiir's term for three years, which opposition groups have condemned as illegal and argue would undermine peace talks.
After 10 hours of negotiations in Uganda, an agreement was reached on July 9 to reinstate Machar as first Vice President, along with three other VPs, as an attempt toward fulfilling the peace deal to end the country's civil war. According to Reuters, this agreement "marks a potential breakthrough in new efforts mediated by regional leaders to find a power-sharing and peace agreement to end the war."
Democratic Republic of the Congo (DRC)
Violence in the DRC has escalated in recent weeks due to rumors that December elections will again be delayed. President Kabila is now in year seven of what should have been a five year term. About 10 of the Congo's 26 provinces are facing armed conflict countrywide, bringing the number of displaced people to four and a half million. With the new election deadline 6 months away, people are concerned that elections will continue to be delayed and that Kabila will refuse to step down. The citizens already have plenty of grievances, as he and his regime have continually violated human rights and used tactics such as repression, violence, and corruption to hold onto power.
This past week, Ugandan rebel forces attacked a DRC navy ship in Lake Edward, which borders the two countries. The Congo is tasked with trying to keep out any new rebel forces that may come from the neighboring countries of Rwanda or Uganda. This has caused military and civilian deaths sporadically on the border, as they try to keep forces out while also controlling rebel groups within the Congo. In the region of Kasai, for example, there is constant fighting, and the Congolese military has been accused to human rights violations in this area by the United Nations. The military has been accused of torturing and killing people in the region who are suspected of involvement with rebel groups, as well as raping women and girls.
Central African Republic (CAR)
The Central African Republic has been dealing with conflict between rebel groups since the Séléka group overthrew the Bozizé government in 2013. The refugee situation has been continually growing worse, and many Central African refugees in other countries are at the forefront of calls for peace, with hopes that through aid and assistance the violence will stop and they can return home. An estimated 2.4 million people are in need of humanitarian assistance in CAR and over a million have fled the country. As the situation worsens, starvation is a imminent fear for much of the population, and an estimated 2 million could face food insecurity if aid is not increased in the country soon. The violence has made it hard for USAID or UN assistance to get in, as attacks from both sides have increased since the beginning of the year. USAID reported in June that an estimated 63 aid workers have been attacked since January while trying to get supplies and assistance into the country.
–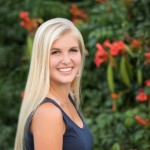 Elizabeth Sturley is a rising junior at Amherst College, where she is majoring in Political Science and Law, Jurisprudence, and Social Thought, with a certificate in International Relations. She is a summer intern with STAND in the DC office and is extremely passionate about international human rights and everything related to social justice issues!
Charlotte Abin is a rising senior at Gettysburg College, where she studies History and Political Science. She is currently interning at STAND in their D.C office. She is passionate about doing her part in making the world a more accepting place.