On November 14, the U.S. White House announced that it was committing $2 million to a bloody drug war in the Philippines. Given that Philippine authorities have systematically shot and killed thousands drug dealers and users, this new American money will likely fuel more extrajudicial killings and mass atrocities in the country.
The $2 million came within a day of U.S. President Donald Trump's visit to Manila for an international summit of Asian heads of state. Although the funding is framed as banal "drug demand reduction" funding on the White House website, the primary crime-fighting strategy of Philippine President Rodrigo Duterte is to literally kill criminals in the streets without arrest or trial.
The warning signs surfaced during Duterte's presidential campaign in early 2016. Prior to being elected president, Duterte was mayor of Davao City in the southern Philippines for more than two decades, where he earned the nickname "Duterte Harry" for having a similar approach to crime to Clint Eastwood's character in the film Dirty Harry. On the campaign trail, he made two infamous statements:
"If by chance that God will place me there, watch out because the 1,000 [people allegedly executed while Duterte was Davao City mayor] will become 100,000. You will see the fish in Manila Bay getting fat. That is where I will dump you."

"When I become president, I will order the police to find those people [dealing or using drugs] and kill them. The funeral parlors will be packed."
Following his election, Duterte continued his commitment to extra-judicial killings, saying in June:
"If you are still into drugs, I am going to kill you. Don't take this as a joke. I'm not trying to make you laugh. Sons of bitches, I'll really kill you."
He also promised to kill 3 million suspected addicts, comparing himself to Adolf Hitler. According to press accounts from September:
"'If Germany had Hitler, the Philippines would have …,' he said, pausing and pointing to himself."
Duterte has lived up to his word. To date, at least 12,000 people, including teenagers and infants, have died either at the hands of the Philippine National Police (PNP) or by contract killers coordinated by the PNP. The killings usually take place in urban slums, and the targets are either current or former users of crystal methamphetamine (known as shabu in the Philippines) or street-level drug dealers. Duterte's drug war very rarely targets the upper-levels of organized crime that coordinates the drug trade.
In the minority of cases where the PNP fired the gun, the claim is always in self-defense when serving a warrant. The bodies of intended targets are then sent to hospitals ostensibly in a bid to save their lives, but these people are almost always dead upon their arrival to the hospital. After interviewing police officials and family members of victims, Reuters found that police systematically send corpses to hospitals in a bid to destroy crime scene evidence.
Where contract killers are involved, the PNP claims that "vigilantes" are to blame. However Human Rights Watch has found that the PNP routinely cordones off a block before a killing and crime scene investigators arrive in minutes. Moreover, supposed "vigilantes" have spoken to international media and admitted that they were paid by the PNP. These accounts also sometimes get reprinted in local media.
But despite the $2 million pledged by the Trump administration, Buzzfeed News found late last year that the U.S. under the Obama Administration has also provided resources that were used to improve the PNP's ability to kill drug dealers and users. America's Leahy Law bars aid money from being used for "gross human rights violations," but the help given appears to be general enough to be used for both legitimate law enforcement and extrajudicial killings. Officers and officials interviewed by Buzzfeed called the training and technology provided by the U.S. "invaluable," particularly in gathering intelligence.
Training provided by American officials in gathering criminal network intelligence to Philippine narcotics police should give pause to observers. One needs only to read between the lines to surmise that American funding and training is likely being used to generate, and then carry out, literal hit lists. According to Human Rights Watch, people targeted for extrajudicial killings usually get a warning that they're on a police "watch list" because of past drug use. But they also determined that these "warnings" are likely to confirm the location of their target: within days, groups of masked people in plain clothing have bursted into homes without identifying who they are or serving a warrant, killing their targets.
Philippine officials confirmed that the $2 million from the Trump Administration was the same money withheld by Obama late last year because of Duterte's extrajudicial killings. Trump almost definitely knows what this money will be used for, given that he called Duterte to congratulate him on the killings early this year. Duterte's spokesperson also noted that Trump probably likes the Philippines' approach to "drug reduction," saying, "That proves without doubt that the U.S. President supports the war on drugs. Why would he otherwise give two million dollars to this cause if he thinks it's not being implemented correctly?"
Instead of funding parts of the Philippine government responsible for mass atrocities against drug dealers and users, the American government should immediately withhold funding for law enforcement. Knowing what has already been publicized, giving any money to Philippine law enforcement likely also violates American law.
At the same time, the Philippines is a developing country that needs development aid. While in December 2016 the Obama Administration denied a Millennium Challenge Corporation grant because of the human rights situation, this is should have been a last resort, only after denying money to parts of the Philippine government connected to Duterte's atrocities. Ordinary people must take priority over security agencies.
–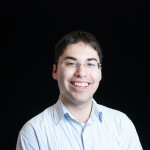 Scott Fenwick is the son of a Filipino immigrant to Canada and is the Executive Director of STAND Canada. Scott holds B.A. from the University of Alberta and is a policy analyst for the Government of Alberta, Canada. You can follow Scott on Twitter at @scottfenwick.