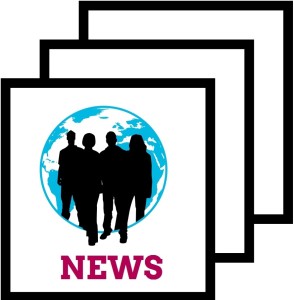 Horn of Africa
Somalia
As the international community continues to grapple with October's brutal terror attack in Mogadishu, the United States has steadily increased its provision of military aid to the region, increasing personnel more than twofold. The revamping of America's military presence in the Horn of Africa has manifested in two new military headquarters in Mogadishu, as well as an escalation of airstrikes. This was perhaps prompted by AMISOM's seemingly abrupt decision to begin withdrawing troops from Somalia last month. As AMISOM transitions out of the region, it is sure to leave a security vacuum, which the United States appears amenable to fill. Indeed, the United States' military initiative in the region comes at a time when mounting conflict has prevented the government from establishing proper aid infrastructure to reach the millions of people currently at risk of food insecurity. As the United States escalates its military presence in Somalia, it remains to be seen whether the increasingly protected Somali government will commit itself to a more effective approach to transport and agricultural infrastructure.
Ethiopia
Ethiopia has continued to be ravaged by mounting ethnic conflict in Oromia, a region of the country where over 200,000 people have been displaced by violence. Conflict between the Oromo and Somali regions of Ethiopia has led to sporadic violence perpetrated by the regional governments of both provinces, with the Oromo criticizing the federal government for not doing more to quell the fighting. The Oromo contend that the federal government has refused to provide sufficient aid to the region, following a year and a half of anti-government protests held there. As a result of a poorly coordinated federal initiative to quell the violence, thousands of Oromo have been forced into refugee camps and hundreds more have lost their lives.
Sudan and South Sudan
Sudan
In continuation of August arms control policies, which has a stated aim to decrease weapons smuggling in Darfur, Sudanese Vice President Abdel Rahman made moves to aid the disarmament process by registering unregulated vehicles. This process has intensified as a widespread belief has emerged that it could ignite a series of armed conflicts between tribal leaders, local militias, and the government, putting civilians at risk. The Vice President is also cracking down on smuggling in Sudan's porous border.
U.S. President Donald Trump's favorable treatment of Sudan is becoming a trend. After sanctions were lifted in October, supposedly to improve economic development and to decrease their trade with North Korea, the U.S. is now open to removing Sudan as a state sponsor of terror. If the government in Khartoum continues to distance themselves from North Korea, U.S. Deputy Secretary of State John Sullivan says Sudan will be removed from the list. Sudan's ties to North Korea aren't the only relations that Sudan has to groups unfriendly to the U.S. Reminiscent of Sudan's ties to Al Qaeda, Sudan apparently has ties to Hezbollah in Lebanon and Hamas. Nevertheless, Sudan's human rights record continues to be appalling, especially when it comes to freedom of speech and religion. Church demolitions are common and the country is dangerous for journalists as the National Intelligence and Security Services censor any news unfavorable to the government.
South Sudan
On November 15, UN ambassador Nikki Haley, shocked by her October visit, spoke at the U.S. Holocaust Memorial Museum, criticizing South Sudanese government forces for exacerbating and perpetuating ethnically-based conflict, while also saying the fault was on both sides. She brought to light issues of women's rights by exposing terrible living conditions and rampant rape committed by government forces. In contrast to the unconditional support Kiir has received from other U.S. leaders, Haley has taken a hard stance concerning Kiir's human rights record with hopes that he will go beyond denial and conciliatory rhetoric. Kiir has allowed humanitarian groups complete access to the country in hopes it will alleviate the current famine. In a country where policy implementation is so decentralized and perverted by ethnic conflict, cohesion on the part of the state is necessary to signify a true change in policy.
On Monday, the two factions within the South Sudan's People Liberation Army (the SPLM and the SPLM-In Opposition) were united, which may help end conflict in South Sudan. These factions represent the rift between President Salva Kiir and exiled former Vice President Riek Machar, as well as the wider ethno-political conflict. Despite this move, Lt. Gen. Wesley Welebe Samson says that "The Cairo Declaration that was signed by fragmented factions of South Sudan's SPLM party will not bring peace without the release, return and full participation of SPLA/M-IO Chairman and Commander in Chief Dr. Riek Machar Teny." Riek Machar, the former Vice President of South Sudan, denounced the entire negotiation process. This is not unexpected as he rejected negotiations in Kampala this June, which hinged on his release and the unification of the two factions.
Middle East and North Africa
Yemen
The UN has urged Saudi Arabia to allow humanitarian aid into Yemen. Early in November, as a response to a missile attack fired by Houthi rebels on Riyadh, Saudi Arabia imposed a blockade on all ports in Yemen after the bombing of the Sana'a airport. Justifying their decision by claiming humanitarian aid shipments are used to smuggle arms, the Saudi government has put millions of civilians at risk.  
Immediately after the blockade's implementation, there was a global outcry. Human rights organizations expressed alarm about the threatening situation. Some of the aid that was impeded includes at least three UN airplanes full of emergency supplies; support from the World Food Program, which has been feeding seven million people a month in Yemen; and medicine for a widespread cholera outbreak.
While the block on southern ports was lifted, the situation in Yemen continues to be indisputably grave. The Guardian reports that while this was a step in the right direction, noting that the embargo remains "on all Houthi-controlled ports in northern Yemen, including Hodeidah, through which 70% of aid has been transported."
Disease and famine resulting from destitute conditions have only been exacerbated by the blockade. A drastic increase in fuel prices and cooking gas has resulted in less pumping stations. Less pumping stations, in turn, have caused the elimination of clean water from five major cities. With seven million people on the brink of man-made famine, the gross violation of rights is evident.
Egypt
Egypt recently issued a warning to Ethiopia for its ongoing construction of the Grand Ethiopian Renaissance Dam, which Egyptians fear will cut into their water supply. Negotiations between Ethiopia, Egypt, and neighboring Sudan have broken down, and President El-Sisi of Egypt has threatened that "no one can touch Egypt's share of water."
On November 24, militants bombed a Sufi Mosque located in the Sinai Peninsula, killing 305 people and wounding 128. Most of the victims were Sufi Muslims. Soon after, the Egyptian government administered airstrikes targeting the militants who were responsible for the attack.
–
Soham Mehta is STAND's Sudan and South Sudan Coordinator. He is currently a sophomore in high school at BASIS Chandler. Soham hopes to help educate people about of the scale and prevalence of genocides in order to raise awareness for legislation to counter current atrocities and to dissuade future ones. In his free time, Soham enjoys volunteering, drawing, and playing the guitar.
Sael Soni is STAND's Horn of Africa Coordinator. Sael is a freshman at Vanderbilt University. His interests lay mostly in understanding the dynamics of post-Colonial Latin America and the intersection of human rights and economic policy.
Ana Delgado is STAND's Middle East and North Africa (MENA) Coordinator. Ana Delgado is a senior at the University of North Carolina at Chapel Hill. She is studying Political Science and Peace, War, & Defense while minoring in Middle Eastern and Islamic Studies. After graduation, Ana hopes to pursue a law degree with an emphasis on human rights.