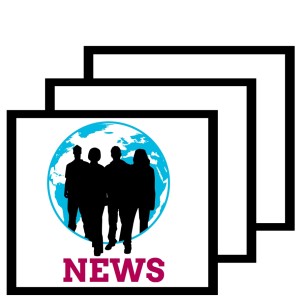 Southeast Asia
Burma
Earlier this week ,the U.S. announced that they will withdraw their assistance from Burmese units and officers involved in the violence against the Rohingya. Secretary of State Rex Tillerson did not critique Aung San Suu Kyi's civilian government for the humanitarian crisis, but held Burma's military leadership accountable.
State Department Spokesperson Heather Nauert reported that the U.S. is "exploring accountability mechanisms under U.S. law," specifically the Global Magnitsky Human Rights Accountability Act. This act allows the president to block or revoke visas of certain foreign individuals and entities, or to impose property sanctions on them. This has the potential to further impede injustices committed by the Burmese military. The U.S. lifted these sanctions last year, after Burma began making more significant moves towards democratization.
Furthermore, both Burmaand Bangladesh have signed two agreements aiming to strengthen border security and cooperation. Mostafa Kamal Uddin, Bangladesh Home Secretary, praised this agreement, hopeful that it will foster a way for the Rohingya to return home safely, and with dignity. However, neither country has yet to release any specific, planned steps for the repatriation, especially because Burma previously claimed military operations ceased on Sept. 5.
Sudan and South Sudan
South Sudan
Under the Magnitsky Act, Canada has decided to impose sanctions on three officials from South Sudan. These sanctions go further than previous Canadian sanctions, freezing the assets of the officials in question. These sanctions are indicative of wider institutional problems in South Sudan. According to The Sentry, South Sudan has several key attributes that make it susceptible to corruption. South Sudan's vast majority of wealth is held in natural resources, which leads government elites to control the majority of South Sudan's immense, but not very liquid wealth. This further incentivizes them to hold on to their wealth, explaining why the state has such tight controls over the economy and the budget, while also having corporatist tendencies. South Sudan's corruption and corporate ties are only intensified by the existence of no-bid contracts that allow for officials to give lucrative projects to companies that are partially owned by those same government officials. In addition, the fragile financial system makes it very easy to siphon money out of the country.
The economic future of refugees has been a top priority of the UNHCR, especially for South Sudanese arriving  without any assets. Per request of the UN, South Sudanese refugees have been permitted to work as laborers in the farms of the White Nile region of Sudan. Not only is the UN providing refugees an opportunity to learn useful skills, but it is also creating a framework whereby refugees can integrate better into their host countries. According to an OCHA report, 40 to 50 percent of the refugee population have started to work on these farms.
Political instability continues in South Sudan, as one of President Kiir's army chiefs, Paul Malong, has been restricted to his home, now surrounded by troops. Malong was suspected of joining opposition forces after being fired for leading anti-Nuer pogroms in Juba last year. Because of his divisive actions, he was fired by Kiir and sanctioned by the US.
South Sudan
In August, the Sudanese Vice President authorized an effort to disarm rebel groups and citizens in the Darfur region, voluntarily or coercively.  Unfortunately, this effort has been hampered by a lack of funds to assist coercing individuals or groups that continue to resist this initiative. So far, the government has collected 30,000 out of the estimated 700,000 illegal arms harbored in Darfur. Tribal leaders have shown the most resistance and are willing to militarily confront any state force if necessary. The movement of state forces into Darfur has occurred in tandem with the reignition of the conflict between the Ma'alia and Rizeigat tribes. As a show of force, 93 tribal leaders have been arrested and a peaceful demonstration at the South Darfur Kalma Camp was quashed violently, with 6 people dead and 28 injured. This has warranted international condemnation and a call by the US embassy for Sudan to launch an immediate investigation into this instance.
During a diplomatic trip to Khartoum on November 1st, South Sudanese President Salva Kiir addressed the claim that South Sudan has been supporting Sudanese opposition groups. During a meeting with Kiir's Sudanese counterpart, Omar al-Bashir, Kiir assured him that he would end all support to these opposition groups. Kiir nevertheless rebuked any criticism of his actions saying Sudan was a primary supplier of arms for South Sudanese opposition groups and that Bashir too had supported and even housed some of Kiir's opposition. Despite this rhetoric, both nations remained conciliatory and made several compromises to end their strenuous relationship, which Kiir believes fuels the ideology of violent rebel groups. This manifested in their agreement to completely demarcate their long border and thereby finally make their demilitarized zone operational.
Middle East and North Africa
Egypt
Egypt's Al-Aqrab prison is housing an ongoing hunger strike in protest of poor living conditions.
This notorious prison, officially named Tora Maximum Security Prison, is more commonly known by its nickname, the Scorpion. A 2016 report by Human Rights Watch details the gross human rights violations to which prisoners are subjected, including beatings, torture, lack of medical care, and psychological abuse.
The emphasis on Scorpion by human rights groups and news outlets does not mean abusesin other Egyptian prisons has been overlooked. Yet, it is crucial to note that Scorpion "has re-emerged as the central site for those deemed enemies of the state," and thus, its prisoners are particular targets of government entities. Human Rights Watch explains that the Tora "sits at the end of the state's repressive pipeline, overseen at nearly all points by the Interior Ministry and its internal security service, the National Security Agency."
In September, about 80% of the prisoners began a hunger strike against Scorpion employees and Egyptian government's vile humanitarian offenses. Their complaints included: unwarranted banned family visits, malnourishment; a lack of medical care, confinement, and weather-appropriate clothing. These basic needs are crucial to human dignity, regardless of actual or supposed criminal activity.
This is not the first time prisoners have started a hunger strike at Tora. In March 2016, Al-Jazeera reported on "Egypt's Guantanamo," citing similar complaints among prisoners. At the time, the head of the Arab Organization for Human Rights, Mohamed Gameel, in the UK,, said the "Egyptian government would not react unless there was immense pressure from the international community."
Horn of Africa
Somalia
On October 15, the Somali capital of Mogadishu was devastated by a deadly double car bombing attack which resulted in upwards of 300 confirmed casualties. Surrounding details that emerged soon after have all but confirmed al-Shaabab's implication in the attack, presenting a major challenge in Somalia's decade long battle against the militant Islamist group. The attack came as US military officials have increased drone strikes and counter-insurgency efforts.: It has become increasingly clear that accruing military elements to secure the country must come with something more. In a recently released UN article, researchers found that state-sponsored counterterrorism efforts across Africa have systematically increased levels of extremist violence, with 71% of former terrorists indicating that "government action" was the primary factor in joining a terrorist group.
Despite these findings, the front against terrorism following the attack has been primarily militaristic. In the weeks following the attack, the African Union deployed troops in the Lower Shabelle region, for the first time in two years since the AU formally launched an operation against al-Shaabab). The offensive, given the American administration's relaxed rules of engagement effective March, is likely to contribute to a rise in civilian casualties in the region. Recent investigation has shown that in the Somali city of Bariire, for example, the United States operated on misleading intelligence, which contributed to accidental casualties, which only exacerbate terrorist threats. A week ago, al-Shaabab once again carried out an attack on Mogadishu, killing 23 people at the Nasa-Hablod hotel. On November 7th, al-Shaabab executed four men accused of spying for the Ethiopian and Kenyan governments. As the military response to the terrorist attack builds, it is difficult to predict to what extent the situation will improve.
Meanwhile, tensions in Ethiopia have come to a head as soldiers shot and killed 10 civilians protesting an unfair allocation of food supplies in the region of Oromia. This event underscores the underlying anger of many ethnic Oromo, who claim that the federal government has unequally distributed wealth in favor of other ethnic groups. After the protests dwindled, soldiers were stationed across the region to intimidate civilians and enforce rule of law. This rapid military response has cast doubt on Addis Ababa's competence in effectively responding to civil protest, while others look to the new Oromo regional administration, which has recently promoted a ethno-nationalist agenda. The mounting instability in the region has captured regional and international attention, raising questions about the federal relationship between Oromia and Addis Ababa, and future grievances in the region.
Great Lakes Region
Democratic Republic of the Congo
Following the turbulent month of October, in which the national Electoral Commission announced elections would not be held until late 2018 at the earliest, two United Nations peacekeepers were killed, and the United Nations declared D.R. Congo an L3 emergency (on par with nations such as Yemen and Iraq). A United Nations watchdog reported on November 9th that militia groups, comprised primarily of child soldiers, continue to commit widespread human rights abuses despite years of warnings. The country's National Human Rights Commission has been unable to act upon these abuses without funding, which they have gone without since March, and are restricted to operations within the capital city of Kinshasa.
 The Tanganyika province in the southeast of the country has suffered from some of the highest levels of violence and displacement, especially in recent months. On November 1st, the independent aid organization, Norwegian Refugee Council, released a humanitarian assessment documenting squalid living conditions, wherethe majority of internally displaced peoples have no access to clean water, shelter, or latrines. They conclude that a mass outbreak of disease is likely, and that there are not enough humanitarian aid organizations in the region to organize an adequate humanitarian response to such an event.
 On November 7th, at the 730th meeting of the African Union, the organization's Peace and Security Council evaluated the results of a four day field mission led by the Burundian ambassador to the AU. The Council adopted a resolution reaffirming the AU's support for a free and democratic Congo, insisting upon the public release of an elections schedule, and expressing concern about continued human rights abuses.
In a positive development, eighteen people were brought to trial on November 9th for charges of child rape, murder, and organization of an armed group. Though the significant delay of the beginning of the trial and the short initial proceedings of a mere twenty minutes have raised fears that a mistrial is possible, experts suggest there is evidence that the DRC is serious about prosecuting those accused of such crimes. In the past few years, the country has somewhat increased its efforts to combat sexual violence and has successfully prosecuted even high-level military commanders. These efforts have only targeted a tiny proportion of the crimes committed, however.
Burundi
 The crisis in Burundi will be addressed again at the United Nations in November, when the Secretary General's Special-Envoy will present his findings to the Security Council. The briefing is expected to focus on key recent developments, such as ongoing human rights abuses and the stalling of inter-Burundian peace talks facilitated by the East African Community (EAC),  a regional intergovernmental organization. According to the Security Council's monthly forecast, the security situation in Burundi has been stable as of late, though this guise of peace is likely unsustainable and the report predicts an escalation of violence between the government and opposition should conditions fail to change.
On November 9, the International Criminal Court granted prosecutors authority to launch an investigation into human rights abuses in Burundi. This follows only days after October 27, when Burundi became the first nation to formally withdraw from the ICC. Any investigation will likely build off of claims made in a United Nations report in September, which documented extrajudicial killings, rape, torture, and other human rights abuses. The Burundian government has announced that it will not cooperate with any investigation.

–
Sael Soni is STAND's Horn of Africa Coordinator. Sael is a freshman at Vanderbilt University. His interests lay mostly in understanding the dynamics of post-Colonial Latin America and the intersection of human rights and economic policy.
Ana Delgado is STAND's Middle East and North Africa (MENA) Coordinator. Ana Delgado is a senior at the University of North Carolina at Chapel Hill. She is studying Political Science and Peace, War, & Defense while minoring in Middle Eastern and Islamic Studies. After graduation, Ana hopes to pursue a law degree with an emphasis on human rights.
Soham Mehta is STAND's Sudan and South Sudan Coordinator.
Caroline Brammer is STAND's Southeast Asia Coordinator. Caroline is a sophomore majoring in Media and Journalism with a minor in Medical Anthropology at UNC Chapel Hill. She is eager to delve into her role as a member of the Education Task Force for Southeast Asia and excited to learn how she can influence change while on the other side of the world. She enjoys painting, writing, trekking, humanitarian work, and loves travelling above all else.
Rhiannon Winner is STAND's Great Lakes of Africa Coordinator, focusing mainly on the Democratic Republic of the Congo and Burundi. She is a junior at Gettysburg College where she double majors in Political Science and Public Policy.