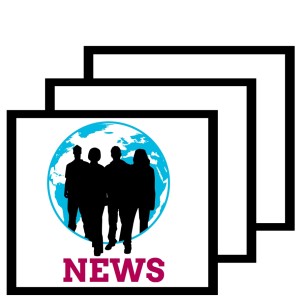 Great Lakes of Africa: Democratic Republic of the Congo and Burundi
Lindah Mogeni
In the wake of ADF attacks in Eringeti, Beni territory of North Kivu that left 24 dead, the neighboring town of Oicha in Beni territory declared three days of mourning, reflection against insecurity and protest against the killings starting from December 1, two days after the attack, in which business activities in Beni territory were suspended. Further, Oicha health zone's nursing staff also suspended their services after sending a memorandum to North Kivu's provincial governor urging political and military authorities to neutralize ADF.
After condemning the ADF attacks earlier last week, head of MONUSCO Maman Sidikou reiterated the need for joint efforts by the Congolese government and MONUSCO as well as resumed cooperation between FARDC and MONUSCO that had been suspended in early February owing to alleged human rights violations committed by two FARDC generals. Maman Sidikou expressed that it was a 'common duty' of the Congolese government, FARDC and MONUSCO 'to further reassure the population.' Military observers from the African Union are on the ground in Burundi assessing the situation. Addressing the BBC, United Nations special adviser on genocide Adama Dieng expressed that Burundi is witnessing 'a clear manipulation of ethnicity by both the government and opposition'. Further, the country's journalists and activists are fleeing mostly to the countryside in fear of being killed.
In the wake of the escalating violence in Burundi, the United Nations has warned of a possible genocide given Burundi's similar ethnic makeup to neighboring Rwanda and the 2003-2006 civil war fueled by Hutu and Tutsi tensions that incurred a death toll of an estimated 200,000 people. However, Burundi's government spokesman William Nyamitwe has reassured that Hutus and Tutsis are living and harmony and dismisses the perceived threat of civil war or genocide, claiming the source of violence to be 'only a small group disturbing the peace with night time attacks.'
Middle East and North Africa: Syria
Maddie King
A recent report by an international security firm called the Soufan Group indicates that the number of foreign fighters from Western Europe who have joined ISIS in the last year has more than doubled, reaching more than 30,000, a figure consistent with current U.S. intelligence estimates. This report identifies the risk these fighters pose for European nations, indicating that many of these fighters intend to return to their country of origin. Indeed, European nations continue to prioritize the dismantlement  of ISIS as a matter of national security. On Friday, German lawmakers voted to send 1,200 troops, reconnaissance planes, a frigate and midair refueling capacity to support the growing international coalition fighting against the Islamic State in Syria.
While congressional measures to limit refugee flow from Syria and Iraq failed in Washington, public opinion in the United States remains divided. After a shooting in San Bernadino, California by a couple who had pledged allegiance to the Islamic State on Facebook (though evidence of potential ties with foreign terrorist groups remain under investigation), Presidential candidate Donald Trump called for the United States to bar all Muslims from entering the United States. His words were met with widespread disapproval from other candidates and political leaders, though his popularity amongst his supporters remains strong.
In terms of diplomatic developments, the United States continues to emphasize their prioritization of the removal of Assad from power and the need for a diplomatic end to the Syrian war as an essential part of the fight to stop terrorists. U.S. Secretary of State, John Kerry, spoke on Thursday to the Organization for Security and Cooperation in Europe, stating that if the international community "were able to secure…political resolution" dependent on the resignation of Assad, a coalition of international forces could deploy ground forces and defeat ISIS "in a matter of literally months". However, Russia and Iran continue to perpetuate their allegiance and loyalty to Assad. Russian forces have assumed command of a military airport in central Syria, using it as a base for its fighter jets and as air support for Syrian regime forces moving north from Palmyra, two miles south. Furthermore, on Monday Russia called for the United Nations Security Council to hold private discussions on Turkey's military involvement in Syria and Iraq. The discussions come in response to Iraq's accusations toward Turkey of violating its sovereignty after Turkey deployed a contingent of heavily armed troops near the front line of Mosul last week.
This incident occurs in light of the rising tensions between Russian and Turkish governments after Turkey struck down a Russian jet near the Turkish-Syrian border on November 24. Mounting tensions between Russia and Turkey, with whom the United States frequently works in tandem, will likely continue to play a role in limiting cooperation between the two nations as well in the issue of Assad's future role in Syria.
The meeting of Syrian opposition groups set to begin Wednesday in Saudi Arabia marks the largest effort to unify opponents of al-Assad in hopes of achieving a political solution to the conflict. Representatives from 65 political and armed groups, including the powerful Islamist rebel factions Jaish al-Islam and Ahrar al-Sham are set to participate in the meeting, despite Ahrar al-Sham's association with the al-Nusra Front, an al-Qaida affiliate. Groups representing Syrian Kurdish rebels, who have received support from the United States and have been a successful ground force in the fight against ISIS have not been invited to speak at this summit due to objections from the Turkish government who deemed the YPG and other Kurdish nationalist organizations a branch of the Kurdistan Workers Party which is listed as a terrorist organization in Turkey. Kurdish groups have instead scheduled their own conference in the Syrian city of Hassekeh where they continue to emphasize their desire for the decentralization of the Syrian state and national determination for the Kurdish people.
Internal documents leaked to the Guardian this week have revealed further insight into ISIS' goals and intentions. This document sheds light on frequent misconceptions that have limited international success in dealing with ISIS, emphasizing that the group is not simply a terrorist group, according to Harvard professor Stephen M. Walt, but also a "revolutionary state-building organization," seeking to establish successful civil service, regional government departments, foreign policy and centralized economic control in Syria and Iraq. While ISIS receives most attention for its extremist ideology and commitment to brutal violence, they are equally committed to matters such as health, education, commerce, communications and jobs, and ultimately aim to create a legitimate country rooted in fundamentalist theology. Another report released today by Amnesty International, explores the role that the poorly regulated arms trades in Syria and Iraq have contributed to the mass atrocities committed by ISIS who have "unprecedented access to firepower." The reports indicate that ISIS uses arms and ammunition from at least 25 different countries, the bulk of which have been seized from or leaked out of Iraqi military stocks which were provided by the US and Russia through various oil barter agreements or NATO donations. Patrick Wilcken, Researcher on Arms Control, Security Trade and Human Rights at Amnesty International hopes that the "consequences of reckless arm transfers to Iraq and Syria and their subsequent capture by ISIS [will] be a wake-up call to arms exporters around the world… that arms export risk assessments and mitigation measures to unstable regions require long term, root-and-branch analysis which must include assessing if military and security units are capable of effectively controlling stockpiles and abide by international human rights and humanitarian standards."
South Sudan
Jason Qu
Despite a ceasefire being in place and considerable amounts of international pressure on the parties to the civil war in South Sudan, fighting and violence continue to threaten the weak and fragile peace agreement concluded on August. Renewed fighting in Western Equatoria State between the SPLA and the Arrow Boys militia has sent thousands of people fleeing into the Democratic Republic of Congo. The rebels have also accused the government of ceasefire violations and the targeting of civilians in Western Bahr el-Ghazal State, which would also result in the deaths of four SPLA soldiers. In addition, the South Sudanese Army are alleged to have  committed atrocities in Magwi County of Eastern Equatoria State, including acts of rape against civilians, according to the SPLM-IO. In light of a rapidly deteriorating security situation in the country, United Nations Secretary-General Ban Ki Moon has called for an increased deployment of 600 UN police and 500 UN peacekeepers to protect civilians, at the same time that the UN and other members of the international community have declared the peace agreement was at a critical juncture.
The SPLM-IO advance team that was set to arrive in Juba on December 1, a prerequisite to the return of former Vice President and SPLM-IO leader Riek Machar, has now been delayed once more. There have been other obstacles to starting the period of transitional government as stipulated in the August peace agreement, such as Juba's disagreements with the opposition over the exact size, asserting that only around 10% of the 550-man team the SPLM-IO nominated will be allowed to assimilate into national institutions.he government has also demanded that each member of the advance team provide a detailed biography for examination. Nevertheless, the advance team has once again been stalled and the SPLM-IO has yet to announce a new deadline , though the opposition personnel are expected to enter South Sudan's capital by late December 2015 or early January 2016.
Sudan: Darfur
Jason Qu
As peace talks crumbled in Addis Ababa last week between the SPLM-N and the Sudanese Government, with both sides trading accusations over the failure of the talks. With the conclusion of the rainy season allowing unobstructed travel on roads, there are renewed fears of full-scale conflict in the country's Blue Nile and South Kordofan State, as well as the Darfur region. The Sudanese Armed Forces have reportedly moved men, ammunition, and vehicles into portions of Blue Nile States, including 6,000 new troops. The Armed Forces are under the direction of the Minister of Defense Awad Ibn Auf who has restated a commitment to removing the presence of rebel forces in key areas.. The SPLM-N have also declared their intention to protect their military positions in South from an anticipated, renewed offensive, and the rebels have begun rearming and amassing military resources as well. In South Kordofan, the SPLM-N have declared that they had killed 9 Sudanese soldiers in defense against a government advance, but this could not be independently verified.
The security situation in Darfur is rapidly degenerating, as intercommunal conflict continues to claim lives and threaten peace in the region. The Justice and Equality Movement, a major rebel group, has also accused the government of backing militias that launched attacks on villages in North Darfur on December 3rd. In addition, villagers in North Darfur have accused Abbala militiamen of using machine guns and 23 vehicles to raid, torch, and loot over a dozen villages in the area, in a series of attacks that spanned two days, from December 3 to 4, leaving at least four dead and six abducted, according to eyewitness reports. The Sudanese rebel group, the Sudan Liberation Movement-Minni Minawi have stated that these militiamen are paramilitaries of the Sudanese Army's Rapid Support Forces, and that the SLM-MM will continue to have a presence in the region to "protect civilians." A dispute over cattle theft left three dead in Central Darfur's Um Dukhun on December 3, one of many examples of brutal conflict between pastoral and farming tribes.
Southeast Asia: Burma
Sophie Back
This Friday delegates from over 20 countries and international organizations met in Bangkok for the second Special Meeting on Irregular Migration in the Indian Ocean to discuss a framework to resolve the regional threat of human trafficking. In his opening address at the summit, Thai Foreign Minister Don Pramudwinai announced "This problem is not a short-lived one. It will not simply go away."
The monsoon season, which had deterred trafficking across the Bay of Bengal, is now over and it is feared that human traffickers will resume their work in the new 'sailing season' (October to January). The summit seeks to prevent a repeat of the horrors that were witnessed in last year's surge in trafficking and illegal migration in the region. Its approach will be to design comprehensive and sustainable solution based on the expansion of migrants' rights through legal channels. Chris Lewa, a representative of the Arakan Project, which monitors migration across the Bay of Bengal, noted that since the crackdown on trafficking in the region earlier this year "the boats are no longer passing through Thailand… all the boats so far are landing directly in Malaysia. Everything has changed up". A new strategy will be needed to tackle the increasingly lucrative smuggling trade.  An estimated 95,000 people have risked their lives in making the passage across the Bay of Bengal and the Andaman Sea since 2014, over 1,100 people have died at sea and hundreds more have been found buried in unmarked mass graves on the shores of Thailand and Malaysia. Since September, 1,000 people have crossed these dangerous waters and members of the summit see this relatively quiet period as the optimum time to strike at the trafficking networks which have given way to a multi-million dollar trade in human lives, involving senior officials and known criminals across Southeast Asia.
A report presented to the summit by United Nations High Commissioner for Refugees (UNHCR), the International Organization for Migration (IOM) and the UN Office on Drugs and Crime (UNODC) called for a more coordinated search and rescue program, more predictable disembarkation measures to manage the settlement of migrants in refugee camps and greater commitment to ensuring the safety of camp residents. The paper emphasized the need for improved access to health services, education and work for refugees, and illustrated the mutual benefits, for states and migrants, of granting short-term work permits to refugees. Finally the report advocated for advanced screening methods to identify and care for vulnerable groups such as victims of trafficking, women, and children under particular threat from human rights violations in the camps. According to the IOM, more than 1,900 migrants from Myanmar and Bangladesh live in shelters and immigration detention centers in the region.  While these people remain the top priority of the international coalition against human trafficking, this week has marked a decisive shift towards tackling the long-term implications of the migrant crisis.