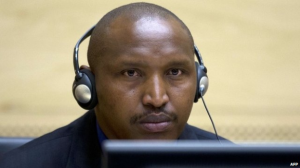 This week we've included our Ask of the Week with our Education Update so you can learn and take action at the same time!  Check out this week's ask directed towards Samantha Power and continue below for your Weekly Education Update as normal.  Please contact us with any questions or comments at info@standnow.org.
Ask of the Week
Rebecca Hamilton, a friend of STAND, recently wrote a fantastic article on Samanatha Power's actions to stop mass atrocities. Give the article a read, and then tweet at Ambassador Power, both thanking her for work and urging her to do even more.  Considering the recent massacre of Rohingya in Burma, we'd love it if you addressed Burma in your message.  Here's a sample tweet, but feel free to make up your own:
.@AmbassadorPower Thank you for your work #genprev work! Please continue by pressuring #Burma to investigate recent #Rohingya massacre.
Top Updates in Genocide Prevention: Burma, CAR, DRC, Syria
Burma
Coinciding with this 
recent blog post
 about the relationship between the religiously-motivated massacre of over 40 Rohingya and press freedoms in Burma, Reporters Without Borders released their annual report called the 
World Press Freedom Index
. Last year, the country rose 18 positions due to hopeful democratic reforms. However, this year's report is more pessimistic with Burma rising only six spots to number 145 on the list. Despite a relatively large growth in the availability of news content, the report cites the slow, even non-existent, progress made by Burma's parliament in passing legislation protecting press freedoms. Moreover, five journalists were arrested just last week for a story on an alleged chemical weapons factory that the government claimed exposed state secrets.
Two Rakhine politicians escaped unharmed from an attempted drive-by shooting during a visit to Malaysia last week. According to
 reports
, the two politicians blamed the incident on "religious terrorists", a reference to the growing sectarian violence in Burma's west between Muslim Rohingya and Buddhist Rakhine. There are tens of thousands of Rohingya refugees, both legal and undocumented, believed to be living in Malaysia. This incident speaks to fears of the growing potential for recent violence to spread further beyond Burma's borders.
Central African Republic
In Central African Republic, anti-balaka militia groups have been carrying out attacks against Muslim civilians since September. The violence has escalated and up to 
50,000 CAR Muslim nationals
 have been evacuated from Bangui's military airport to Chad, Cameroon and the Democratic Republic of the Congo. According to the senior crisis response advisor of Amnesty International, the organized violent attacks on Muslim communities are 
efforts at ethnic cleansing
 by the anti-balaka militias. In the town of Bossemptele, 
at least 100 Muslims
 were killed in January. Recent reports published by
Amnesty International
 have indicated that the peacekeeping soldiers must take more action in protecting Muslim communities.
Democratic Republic of the Congo
A 
hearing 
began at the ICC in the case of Bosco Ntaganda, former M23 warlord who turned himself in to the US embassy in Rwanda in March and was subsequently transferred to the Hague. The purpose of the hearing is to determine whether there is sufficient evidence against Ntaganda for the case to proceed to trial.
The United Nations 
expressed approval
 for an amnesty bill that was given parliamentary approval in the DRC last week. Though several rights groups denounced the law, which President Kabila is expected to sign, accusing it of perpetuating the cycle of impunity in the country, UN and other officials, including US Special Envoy to the Great Lakes Region Russ Feingold, praised it for excluding amnesty genocide, crimes against humanity and war crimes.
Syria
The UN 
brokered a ceasefire
 between the Syrian government and the opposition in order to improve the humanitarian situation in Homs, one of 40 besieged communities in Syria. The ceasefire started on February 7 and was extended for three days on February 13.  Since the ceasefire, 1,400 people have been evacuated from the old city, and others are still undergoing background checks and awaiting clearance.  Meanwhile, Russia presented a UN Security Council resolution addressing the humanitarian emergency in Syria.
The second round of Geneva talks 
convened
 after the first rounds ended in January. UN mediator Lakhdar Brahimi discussed four main principles during this round: 1) Ending the violence and fighting terrorism 2) Forming a transitional governing body. 3) Defining the relationship between the government and security services 4) Starting some form of national reconciliation dialogue. However, the peace talks failed as the Syrian government and the opposition reached a stalemate.
Pic:
Source: http://www.bbc.co.uk/news/world-africa-26114895