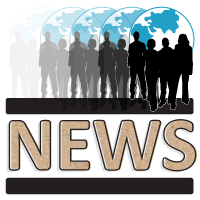 Democratic Republic of the Congo
On Saturday, The New Times in Rwanda reported an influx of over 200 Congolese refugees into North and Western Rwanda, a group that includes combatants. Jean-Marie Runiga, former president of M23, was among the refugees, and was detained separately for his safety. Over 25,000 Congolese refugees entered Rwanda due to conflict in eastern DRC last year.
On Monday, former Congolese general, International Criminal Court (ICC) indictee, and current leader of an M23 faction, Bosco Ntaganda, turned himself in to the US Embassy in Kigali, asking to be transferred to the ICC in The Hague. It is unclear at present why he turned himself in, although The Washington Post offers a few explanations:
1) Laura Seay of Morehouse College suggests that he may have "lost some of his powerful backers in Rwanda," and that he may have "decided to sell them out," even if it meant serving time himself.
2) His sponsors, particularly those in the Rwandan government, may have encouraged him to turn himself in, or offered him an ultimatum.
3) The most compelling: Perhaps he thought his days in Central Africa were numbered and saw surrender as the best route to safety. His faction of M23 suffered a defeat on Saturday, which caused the aforementioned influx of refugees into Rwanda. Because of Runiga's arrest, and the M23 split, his options were limited.
4) The least compelling: Perhaps Ntaganda arranged a deal with the ICC in order to get a more sympathetic trial.
Check out Kris Berwouts' analysis on the Ntaganda surrender here, and Amnesty International's fact page about the crisis in the DRC here.
The Daily Nation in Kenya reports that government officials from the DRC are sneaking into Kenya disguised as refugees to track down Congolese citizens who have fled the country. Last month, three Congolese nationals were kidnapped and tortured for three days before being released. The director of the League of People's Lawyers, a Kenya-based Congolese human rights organization, said that a number of Congolese asylum seekers have been attacked in Nairobi by unknown people. The situation is being investigated.
Syria
The main Syrian opposition group, the Syrian National Coalition, elected Ghassan Hitto to serve as prime minister of its interim government early Tuesday in Istanbul. The Coalition hopes that Hitto's government will be able to administer rebel-held areas in Syria, although it remains unclear as to whether or not all rebel groups will accept the interim government's authority.
Later on Tuesday, both rebels and the Assad regime accused one another of using chemical weapons in an attack in the Khan al-Assal area of Aleppo Province. The first reports came from the Syrian state news agency SANA that reported 26 deaths and at least 86 wounded from a rocket launched by rebels containing chemical materials. Rebel commanders denied the charge, stating that they do not have the military capabilities to launch a chemical weapons attack. The White House and State Department have largely dismissed the government's charge, and are still investigating the possibility of the Assad regime's use of chemical weapons. The Obama Administration has previously identified a chemical attack by the Assad regime as a "red line" for military involvement. Russia's Foreign Ministry has indicated that it is taking the Syrian government's charge seriously, stressing the need for a political solution.
Reports emerged Monday of a Syrian government airstrike on targets near the Lebanese town of Arsal. Lebanese President Michel Sleiman condemned the attack while Damascus denies launching the attack. The opposition future parliamentary bloc has called on the Lebanese government to file a complaint at the UN and Arab League. The airstrike came after a warning sent by Damascus to Lebanon's Foreign Ministry that it would attack rebels in Lebanon if incursions into Syrian territory were not stopped and has been confirmed by the US State Department. Damascus also saw heavy fighting on Monday. Three mortar shells struck central Damascus, one landing near Tishreen Palace, one of three that Assad uses. On Sunday, rebel groups captured a government military intelligence compound near Israeli-occupied Golan Heights.
Debate has grown in the European Union over lifting an EU embargo to allow military support to the rebels. While the EU's foreign policy chief, Catherine Ashton, urges caution, France and Britain are in favor of lifting the embargo, stating that it is the only way to make political progress in the conflict. US Secretary of State John Kerry stated that the US would not oppose any European efforts to arm the rebels.
Sudan
On Wednesday, Sudan President Omar Al-Bashir said he intends to step down in 2015 for the next presidential election after more than 20 years in power. Al-Bashir seized power in a 1989 coup that toppled an elected government. He was last elected in 2010, a year before Sudan's southern region became independent. At this point it is uncertain who his party will endorse to replace him. This is partially due to divisions in his party. As recently as this week, about a dozen members of Sudan's Armed Forces (SAF) have gone on trial on charges of trying to stage a coup against Al-Bashir. In November, Sudan arrested its former spy chief and other senior military and security officials after foiling the alleged coup attempt.
This Tuesday, Sudan and South Sudan agreed to form a new mechanism to deal with accusations of supporting or harboring of rebel groups in the two countries. In addition, just yesterday, Sudan offered to hold talks with southern rebel group SPLM-N for first time, to discuss the 2005 peace plan.
Unfortunately, it seems that despite these positive developments, there is still a systematic campaign by the government of Sudan to target civilians from the Nuba Mountains. There seems to be an effort to cleanse the region of non-Arab and Muslim ethnic groups by denying Nubian Christians' and Nuba peoples' rights to practice cultural and social activities. An example of this is the arbitrary arrests of recent Nubian church officials. So far, 20 months of war in South Kordofan have created horrible political and humanitarian situations in the state, where Nubians are forced to flee their homes, and humanitarian aid is obstructed from entering the region. The UN recently declared, "from 2011 to 2012, humanitarian funding for Sudan dropped by 9 per cent." This means that Sudanese agencies must find ways to do more with less by targeting the most vulnerable, and utilizing local capacities and resources for aid.
As the Obama administration prepares to nominate a new special envoy to Sudan, Tim Carney, Act for Sudan, a major Sudan advocacy organization, is attempting to head off his possible nomination. Its main concerns are his stance on US policy on Sudan, which the organization believes could undermine peace efforts in the region by offering rewards to President Bashir.
Despite the controversial move in Sudan to possibly train judges to amputate limbs as parts of sentences for crimes, there is some good news about law in Sudan. The Sudanese parliament expects to receive a draft bill from the cabinet soon containing an anti-human trafficking law.
Darfur
Two tribes that fought violently in South Darfur last month signed a ceasefire agreement. Disputes over land ownership between the Beni Halba and Gimr tribes left eight dead, four wounded, and six villages burned. The Sudanese government signed an agreement with a breakaway faction from Sudan's Liberation Movement of Abdel Wahid Nur (SLM-AW) called "Darfur Front for Injustice Rebuttal." The new group argues that the SLM-AW does not have realistic goals for peace, and is not willing to work with the government. An SLM-AW representative believes that the agreement with the new group is the Sudanese government's way of creating an image of divisions among rebel forces.
The Sudan Liberation Movement-Minni Minnawi (SLM-MM) said on Friday that it has killed some 260 Sudanese soldiers following clashes that took place near Nyala, the capital of South Darfur. The SAF stated that the armed forces 'killed and injured a hundred rebels' in two recent clashes. The SLA-MM was recently charged with killing four civilians in South Darfur outside Nyala. The four civilians from the nomadic Rizeigat tribe were apparently killed in cold blood on 15 March when forces from the SLA-MM, who had been involved in an unsuccessful pursuit of SAF, attacked their encampment. Meanwhile, another nine civilians are reportedly missing after apparently being forced to join the SAF during a separate attack on the 14th of March.
Witnesses from El Salam camp claim that 500 border guards stormed the site at on Thursday "to support" the pro-government militia convoy that has been stationed in the area. According to the displaced, insurgents beat camp residents, especially women, with sticks, whips, and rifle butts. Homes and properties were also looted. Border guards have completely surrounded the camp and have blocked the road between Nyala and El Salam. The displaced claim to be living in fear due to the threat of imminent attacks by the militias.
The health minister of Central Darfur revealed the state's hospitals are facing a "significant lack" of drugs and medical equipment. Organizations working at a North Darfur camp announced they would no longer be able to financially maintain the water pumps at the site. The decision coincides with the beginning of the summer "when displaced need water the most." The displaced do not have money to keep the pumps operating themselves. In addition, more than 30 water pumps at the camp are not working, also due to the lack of financial means to repair them. In addition to these urgent needs, Darfur this past week has seen arbitrary arrests, a shortage of midwives in displaced camps, and rape of the displaced.
South Sudan
The Sudan and South Sudan armies have completed withdrawal of troops from disputed border areas, announced a high-ranking Sudanese officer on Saturday. The South Sudan army (SPLA) states that it will respect the security agreement reached with Sudan, but will protect and defend its territorial integrity if attacked. South Sudan claims that an attack from Sudan killed at least one man after troop withdrawals this week, though no retaliatory response from South Sudan was witnessed so far. UN Secretary General Ban Ki-moon has appointed a new head of the Interim Security Force for Abyei (UNISFA). UNISFA's main mandate is to ensure the redeployment of troops out of the contested area and facilitate the delivery of humanitarian aid to civilians.
In addition to removing troops from the border as part of the recent deal, South Sudan ordered oil companies and pipeline operators to immediately resume production of crude oil for delivery to international markets through Sudan on Thursday, a move seen as part of its commitment to implement the agreement signed this week. In addition to resuming oil export through Sudan, South Sudan's government recently signed an agreement with Ethiopia and Djibouti to export oil by truck from through their ports by July, at least until a study on a pipeline linking the three countries is completed. South Sudan is considering building two pipelines, one via Ethiopia and another across Kenya to the port of Lamu, as an alternative to the one that runs through Sudan.
The United Nations High Commissioner for Refugees (UNHCR) says it is preparing to relocate thousands of South Sudanese refugees stranded at Ethiopian border villages. There are 16,000 reported South Sudanese refugees in neighboring Ethiopia who escaped inter-ethnic violence and a rebellion in Jonglei state, with more arriving in Ethiopia daily (about 20 per day), including a recent group of 200 South Sudanese. The refugees have been living in host communities for about a year and it has been difficult to relocate them, as most arrived with their livestock. The UNHCR has also redoubled emergency preparations in Ethiopia's Benishangul-Gumuz region, which borders Sudan, for a possible fresh influx to Ethiopia, after recent reports of renewed fighting in Blue Nile state.
South Sudan and several international partners have signed an agreement that recommits them to the fight and control of malaria in the new country by 2018. Malaria is negatively impacting the economy of the country and is the leading cause of death, and paralyzes the workforce. Malaria constitutes 25% of all disease-related deaths in South Sudan despite the ministry's prevention effort, which has distributed 8 million mosquito nets across the country.
Lastly, a high ranking South Sudanese judge resigned, accusing Chief Justice Chan Reec Madut of nepotism and the entire judiciary of incompetence and lacking transparency.
Burma
At least 13 people are dead and many more seriously injured following communal violence between Buddhists and Muslims in Meikhtila Township in Central Burma. Allegedly, the violence began following a disagreement between a Muslim-owned gold shop and one of its Buddhist customers on Wednesday, March 20. Violence continued into the next day with several buildings destroyed, including shops and a mosque. Police forces were dispatched to quell the violence and a curfew is now in place. This latest clash followsincreased tensions in Burma's Rakhine State between the stateless Muslim Rohingya and Buddhist Rakhine where over 110,000 people have been displaced.
On Monday, March 18, Australian Prime Minister Julia Gillard announced increased aid, trade, and military ties with Myanmar while hosting Myanmar President Thein Sein. Gillard praised Burma's recent progress yet also expressed concern over the country's human rights record and relations with ethnic nationalities.
In other news, it has been reported that the Myanmar military used recent UN convoys in Kachin State to safely reposition its troops. The UN was delivering humanitarian assistance to internally displaced people in Hpakant in western Kachin State. Hpakant is famed for its jade, from which taxes, which used find the Kachin Independence Organization, now go to the Myanmar government, making the area a source of potential conflict.