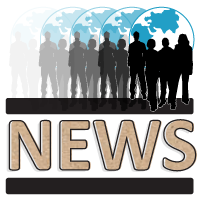 Burma
An increasing number of Rohingya are fleeing Bangladesh to escape ongoing communal violence and substandard living conditions. The UNHCR has expressed concern over the number of people who have boarded the smugglers' boats. According to the UN, as many as 13,000 people left by boat and 500 died at sea. Most boats head south for Thailand, Malaysia, and Indonesia. In the press release, UNHCR "recognizes the regional dimension of the irregular movements of refugees, asylum seekers, and migrants by sea," and states that, "Genuine cooperative regional approaches that promote sharing of burdens and responsibility could offer asylum seekers and refugees an alternative to dangerous and exploitative boat journeys." A boatload of over 120 Rohingya arrived in Jakarta earlier this week.
A team from the International Committee of the Red Cross this week visited the Kachin town of Laiza. The Kachin Independence Army has been fighting the Myanmar military for greater autonomy since ceasefire agreements broke down in June 2011. This was the first time in months that aid organizations were allowed access to the area by the Myanmar government.
In other news, Naypyidaw has approved a $1.15 billion military budget, one-fifth of the total budget, from which a majority of funds is to be built on "hardware".  Under the 2008 Constitution, the military holds 25% of the seats in Parliament. Additionally, a parliamentary commission has discovered that the Myanmar military has forcibly seized about 250,000 acres of farmland from villagers. The report urges the military to return untouched land to their owners or to reimburse them if their land has been developed.
Sudan

Sudan and South Sudan will resume stalled talks on Thursday to set up a demilitarized border zone. At the last meeting on January 19, both sides traded accusations of making new demands for the border zone. Khartoum also accuses Juba of backing rebels of the Sudan People's Liberation Movement-North (SPLM-N) in South Kordofan and Blue Nile, two Sudan border states. Juba denies this. South Sudan claims that Sudan often bombs its territory and accuses Sudan of supporting rebels in South Sudan led by David Yau Yau. Apart from oil and the buffer zone, the two countries must agree on ownership of Abyei and other disputed areas.
On Friday it was reported that the Sudanese army would send reinforcements to southern Blue Nile state where government forces are battling rebels from the SPLM-N.
Darfur
A joint offensive of two Darfur rebel groups against the Sudan Armed Forces (SAF) in North Darfur left more than 25 government soldiers dead on Wednesday, JEM and SLA-MM rebel movements say. The battle took place on the road connected to the North Darfur capital El Fasher.
There are signs of progress following reconciliation meetings between the Arab Abbala and Beni Hussein tribes brokered by state authorities last week in Saraf Omra, North Darfur. Roads have been reopened for the first time since February 21, "enabling food, commerce and urgently needed supplies to reach the area." Most vital roads in the war-affected region had been closed since clashes over control of a gold mine of Jebel Amer broke out on January 5th. This prevented thousands of displaced from receiving aid for weeks. Over 100,000 people fled their homes in connection with the first wave of tribal fighting, making this the largest forced displacement in Darfur in years. A second wave of tribal clashes erupted on February 21.
Last weekend, a planned two-day visit of Sudanese President Omar al-Bashir to North Darfur sparked negative reactions among three of Darfur's rebel groups who ensured the trip would not go "smoothly."Al-Bashir postponed his trip after severe clashes broke out between the Sudan Revolutionary Forces (SRF) and the Sudan Armed Forces (SAF) in Wad Bahr, a village on the border of Darfur and North Kordofan.
On Wednesday, the International Criminal Court (ICC) announced the date of the trial of two former Darfur rebels accused of killing UNAMID peacekeepers in 2007. The assault involved approximately 1,000 rebel attackers, and resulted in the death of 12 peacekeepers.  The trial will start in May 2014.
South Sudan

Two clashes between soldiers and rebels resulted in the deaths of 33 people. South Sudanese troops killed 28 fighters led by the rebel leader David Yau Yau in the restive state of Jonglei.
Syria
The Assad regime launched an offensive against rebel forces on Wednesday, with warplanes striking targets throughout Syria. Dozens were wounded or killed in the northern city of Raqa, most of whom rebel forces had recently overrun. Government warplanes also raided the city of Homs, which is now mostly under government control with the exception of a few rebel-held districts. Rebel enclaves near Damascus and in northwest Syria were also subject to bombings. Opposition leader Moaz al-Khatib visited Syria on Sunday for the first time since his exile last year. His visit appears to be a move to address skepticism among some rebel groups toward the Syrian National Coalition, the representative of the Syrian opposition abroad.
Syrian government forces that had crossed into Iraq for refuge were ambushed on Monday, leaving 48 dead. Iraqi officials have blamed the attack on Al-Qaeda. Iraqi Prime Minister Ali al-Moussawi, stated the soldiers were allowed into Iraq for humanitarian purposes and that Iraq was not picking sides in the Syrian conflict. On Sunday, Iraq shut down the Iraqi side of the Syrian-Iraqi border crossing of Rabia after Syrian rebel forces captured the Syrian side.
A Syrian rebel brigade in southern Syria near Israeli-occupied Golan Heights has seized 21 UN peacekeepers. The captured peacekeepers are part of the UN observer force that has monitored the Syrian-Israeli ceasefire line since the end of the 1973 Yom Kippur War. The rebel group demanded that Syrian government forces withdraw from the nearby village of Jamla, threatening to treat the peacekeepers as "prisoners of war" if their demands were not met within 24 hours. On Monday, Israel warned the UN Security Council that it "cannot be expected to stand idle" as the Syrian conflict spills over its borders.
American and Russian diplomats are planning to meet this Friday with the international mediator for Syria, Lakhdar Brahimi. On Tuesday, American Secretary of State John Kerry stated in a joint press conference with the Qatari Prime Minister that he believes arms for Syrian rebels are increasingly being channeled to moderate militarized groups within the Syrian opposition.
Democratic Republic of the Congo
The M23 delegation in Kampala has split into two factions following internal clashes within the leadership. Last week, M23 clashed after political leader Jean Marie Runiga was linked with General Bosco Ntaganda, who is wanted by the ICC. One faction is representing General Makenga, the military leader of M23, and the other is representing Runiga.
On Tuesday, ICRC staff entered Kitchanga, Masisi, North Kivu to find corpses lying in the streets and "extensive destruction." St. Benoit Hospital, one of two hospitals in the city, had been hit by shells. For an extended analysis and background, see IRIN's report here.
Secretary-General of the UN Ban Ki-Moon called on the Security Council to create an intervention brigade within the UN peacekeeping operation in DRC to combat rebel groups in eastern Congo. The brigade would have the ability to conduct counter-offensive operation against all armed groups threatening peace, with or without the Congolese army and also help to neutralize and disarm groups. Additionally, the UNHCR is seeking $70 million to help forcibly displaced Congolese civilians in the Great Lakes region this year, and will be split amongst the DRC, Burundi, Rwanda, and Uganda.
On Monday, a bilateral cooperation agreement between South Sudan and DRC was initiated in order to make their common borders safer and protect it from dissident groups that may create insecurity. Issues of trade, customs and migration services are to be addressed by both countries.