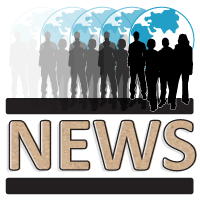 Sudan
United Nations Economic and Social Council (UNECOSOC) president Nestor Osorio will announce a compromise this week by which Sudan will not head the humanitarian segment at the council, as previously planned, and instead take on a different role. The Sudanese government has paid $516,085 to the United Nations to reinstate its voting rights after being suspended over the accumulation of financial arrears.
Israel deported at least 1,000 Sudanese refugees to North Sudan without informing the United Nations High Commissioner for Refugees (UNHCR) and despite the fact that "[Sudan] has vowed to punish any of its citizens who ever set foot in Israel." Government doctors amputated a man's right hand and left foot by court order in Khartoum on February 14, 2013, in violation of the absolute prohibition on torture and cruel, inhuman, or degrading punishments, four human rights groups said Wednesday.
Renewed clashes in North Darfur between Abbala and Beni Hussein tribesmen have "highlighted once more the vulnerability of civilians in the area" killing 50 people in the past week. Meanwhile, those who fled their homes due to last month's hostilities between the tribes are still living under trees, by creeks or in the outskirts of the town. The UN estimates that 100,000 people were displaced in connection with the clashes over control of a gold mine in Jebel Amer on 5 January. They stated this is the largest forced displacement in Darfur in years.
Members of the Liberation and Justice Movement (LJM) that signed the Doha peace agreement with the government of Sudan clashed with pro-government militias at a market in North Darfur.
Also, the military spokesman of the Sudan Liberation Movement-Abdel Wahid (SLM-AW) disclosed that 23 children died of diarrhea after drinking water polluted by toxic bombs following last week's bombings in South Jebel Marra, Central Darfur.
Crimes against humanity have been taking place in Darfur for the past ten years. Join STAND and our partner organizations in calling on Secretary-General Ban Ki-moon, the UNSC, and the African Union to bring relief, peace, and justice to Darfur by visiting http://www.darfur10.com/.
South Sudan
A child protection survey was launched in Unity State in South Sudan. The state's minister for gender, child welfare and social development, Lubna Abdelgani, said Tuesday that the issue of girl's being forced to marry before they are of a mature age needs to addressed. The survey will take place in all 10 South Sudanese states. Voices of America published an article on GBV in South Sudan.  The article explains the violence faced by women including rape and beatings, the lack of choice they have in terms of choosing husbands, and their lack of rights and capacities to seek redress for their grievances.
The deputy speaker of South Sudan's parliament has backed calls for the young nation toadopt a leaner more efficient government that would better able to provide the services needed by the population.
Syria
On Tuesday, fighting intensified near the historic Umayyad Mosque in the Old City of Aleppo. Clashes also erupted near a police academy that has become a government military base west of Aleppo. Increased fighting in southern Syria as well has led to a surge in refugees fleeing across the border to Jordan. In the past few days, about 3,000 Syrians have fled to Jordan per night. Syrian activist groups have been working to collect evidence of human rights abuses as the conflict continues. These groups met in Turkey in January where they launched the National Preparatory Committee for Transitional Justice. The Committee is collecting all dates and information available from all Syrian activist groups.
Syrian rebels have agreed to meet with US Secretary of State John Kerry at the international "Friends of Syria" meeting in Rome after initially rebuffing the offer.  The shift in rebel stance comes in light of a pledge from Secretary Kerry to increase non-lethal support for the rebels. While assistance so far has been limited to communications and logistical support, it may be magnified to include meals and medical supplies. The rebels have also refused an offer from the Assad regime to meet for talks. Free Syrian Army's (FSA) Chief of Staff Selim Idriss stated the FSA would not meet with Assad until "all the killing stops, or before the army withdraws from the cities". The Assad regime has agreed to renew passports of Syrian citizens overseas, one of two conditions put forward last month by opposition leader Moaz al-Khatib to meet with the Assad regimes for talks.
In an apparent change in policy, Saudi Arabia has begun supplying rebels with armspurchased in Croatia. These arms began arriving to Syria in December in shipments sent through Jordan. The arms may have contributed to rebel gains this past winter. On Wednesday, Iraqi minister Hadi al-Amiri declared that Turkish and Qatari support for "al Qaeda (in Syria) . . . is a declaration of armed action against Iraq." Al-Amiri is the transport minister and the head of the formerly armed militant group Badr Organization. Sectarian tensions have been rising in Iraq, especially in the Sunni stronghold of Anbar bordering Syria, where protests have recently been staged against the Shi'ite-led government and al-Qaeda linked militants appear to be regrouping.
Democratic Republic of the Congo
Ahead of last weekend's peace talks in Addis Ababa, the UN urged the UNSC to authorize an additional military brigade force within the current peacekeeping forces to respond to the unstable security situations caused by violence in Katanga and the Kivus. In Katanga province in the southeast of the country, approximately 316,000 people have been displaced by the activities of Mayi Mayi leader Gédéon.
A peace agreement was finally signed by regional governments on Sunday, February 24,including Angola, Burundi, Central African Republic, Republic of Congo, DRC, Rwanda, South Sudan, Tanzania, Uganda, and Zambia. Rwanda President Paul Kagame welcomed the agreement, which he says has been a collaborative regional effort, addresses multi-faceted root causes, and will serve not as an end result of a peace process, but as a step in the right direction. A group of prominent Congolese and international NGOs welcomed the agreement, but support additional measures, including the appointment of a high-profile UN Special Envoy to mediate on a domestic and regional level, the inclusion of Congolese civil society and Congo's donor partners in oversight mechanisms, and the tying of donor aid to benchmarks and collaboration between government, donors, and civil society.
Ugandan forces have deployed on the DRC-Uganda border following renewed fighting between Mai Mai rebels and M23 rebels in Nyamirima. The two groups are fighting for control of the borderline, which the Mai Mai claims to be their ancestral land. Large numbers of Congolese continue to flee their homes and seek refuge in Uganda.
Yesterday, MONUSCO reported heavy fighting near its base in North Kivu between Congolese armed forces and elements of the Alliance des Patriotes pour un Congo Libre et Souverain (APCLS). At least one civilian was killed and nine others injured, including one of MONUSCO's peacekeepers. A decision on further UN troops is expected after Ban Ki-moon briefs the Council on recent developments related to the DRC, including the signing of the peace agreement.
Burma
Fearing greater conflict in Kachin State, China has been conducting military exercises in neighboring Yunnan Province to bolster border security. Although the military exercises happen each year, Chinese state-run news agency Xinhua described the military exercises in Yunnan as training for "real combat to increase their capacity to control the border." China is due to host peace talks in the town of Ruili next month between the Myanmar military and Kachin Independence Army to bring about an end to the conflict, which has displaced more than 100,000 people.
In other news, on Friday, February 22, the United States "relaxed" sanctions on four large Burmese banks as a reward for the country's recent democratic reforms.