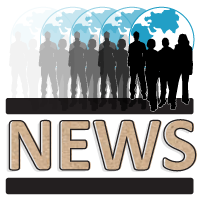 Burma
On Friday, January 18, the Myanmar military said it had recaptured its outpost in Kachin State and would cease hostilities against the Kachin rebels starting next Saturday. The military began hostilities against the Kachin Independence Army (KIA) on Christmas Day last year after the KIA captured the outpost it said was too close to its headquarters in the town of Laiza. The military's announcement was welcomed by the UN prompting President Thein Sein to declare both sides to cease hostilities as a show of good will. However, both sides seem to have ignored to orders of a ceasefire as violence continued near the town of Laiza and in La Ja Yang.  The United Nationalities Federal Council, a coalition of Burma's armed ethnic groups that includes the KIA, said that talks were underway to schedule peace negotiations in a foreign country over the conflict in Kachin State. On Wednesday January 23, an explosion was reported close to the KIA headquarters in Laiza among other reports of continuing violence throughout Kachin State.
In other news, an investigation undertaken by the BBC has revealed that Thai officials have been selling Rohingya refugees to human traffickers. Click here to view the report. Two high ranking Thai army officials have been removed from their posts as the Thai government investigates these allegations. It is believed that the Rohingya were being sent out of Thailand to Malaysia.
After meeting with Myanmar President Thein Sein last week, the International Committee of the Red Cross announced it would resume visits to Burma's prisons after almost seven years. Previously, the Red Cross visited jails and labor camps across Burma to provide healthcare and to serve as a link between inmates and their families. Additionally, the Myanmar government said that the Red Cross should be allowed to access conflict areas, such as Rakhine State and Kachin State, yet the certainty remains unclear as Peter Maurer, who heads the Red Cross, was unable to meet with military leaders during his visit. This further highlights the divide between the once ruling military and the Myanmar's quasi-civilian government.
Syria
War has intensified in Damascus and the Damascus region, with government planes and tanks shelling rebel strongholds and clashes ensuing in the Palestinian Yarmuk camp. Central Damascus, a stronghold of al-Assad, lost power Sunday night as rebels and regime troops fought half a mile away from the Old City. On Tuesday, a suicide car bombing killed more than 30 people in a building used by pro-regime militiamen in the central Syrian town of Salamiyeh.
The Syrian National Council has been struggling to pick a new prime minister-in-exile and have postponed forming a transitional government that the council would like to have executive power in rebel-held areas. The council, which recently met in Istanbul, is scheduled to meet in Paris on January 28. Meanwhile, Human Rights Watch has reported that armed opposition groups appear to have destroyed religious sites in Northern Syria, raising fears of sectarian tensions and violence. Religious minorities, especially Shia and Alawite populations, fled these areas before rebel groups gained control, fearing reprisal for these groups' perceived or genuine support of regime forces. In the northeast, clashes between Kurdish separatists and rebel forces have led to at least 56 deaths in the past week.
Patriot missiles under NATO command being deployed in Turkey near the Syrian border are scheduled to have "initial operating capacity" this coming weekend. American, German, and Dutch troops are to be deployed in Turkey to operate the Patriot batteries. On Wednesday, about 80 Russian citizens were evacuated from Syria through Lebanon and flown into Moscow. While some have speculated that this move signals a decrease in Russian confidence in the viability of the Assad regime, Russia has been careful not to portray the evacuation as large-scale in an effort to avoid sending a "dire message" to Assad.
On Tuesday, the United Nations said it would conduct a "major humanitarian operation" in Syria in order to provide care for the four million Syrians the UN says are in need of urgent aid. The UN also reported that the civil war has severely damaged the Syrian agriculture industry. Production of some commodities has been cut in half and agricultural infrastructure has suffered widespread damage.
Sudan
Sudan has repeatedly called for the withdrawal of SPLM-N troops from South Kordofan and Blue Nile before they will allow the exportation of South Sudanese oil. Juba has denied any support of their former allies in the SPLM-N. Omar al Bashir and Salva Kiir are scheduled to meet at an African Union summit this week, where observers hope they will discuss the implementation of a number of deals, including security arrangements, Abyei administration, and South Sudan oil exportation.
The Sudanese government and a splinter group of the Justice and Equality Movement (JEM) have started peace talks in Doha, both expressing a willingness to end hostilities in Darfur. Sudan State Minister Amin Hassan Omer is tasked with implementing the Doha Document for Peace in Darfur (DDPD), which he stressed is the document of all the people of Darfur, supported by the international community, African Union, and Arab League. As part of the agreement, last week Sudan announced the payment of over $130 million to implement recovery and reconstruction projects in Darfur. JEM has thus far rejected the Doha document, not believing Sudan's commitment to peace.
South Sudan
On February 25, the SPLM will hold its first convention since South Sudan's independence. They are set to discuss the party's manifesto, constitution, rules and regulations, and code of conduct. SPLM leader and South Sudan president Salva Kiir stated last week that the convention would also discuss "problems within the leadership of the party," although the SPLM deputy secretary Anne Itto has denied this piece of the agenda.
Last Friday, 25 people were killed and 30 wounded in Lakes State in clashes that escalated from an earlier disagreement over grazing areas. This week, a cattle raid claimed the lives of six people, reportedly by attackers carrying Kalashnikov rifles and hand-held grenades. Lakes State governor Chol Tong Mayay ordered the SPLA and the South Sudan Police Services (SSPS) to launch forceful disarmament campaigns and to arrest those responsible on both sides of the conflict. Lakes State committee members blame the SPLA for selling firearms to youth in the area, although these claims have not been confirmed. President Kiir abruptly dismissed the Lakes State governor on Monday, also dismissing a number of senior army officers from their duty and removing them from active service.
South Sudan and Ethiopia have signed an agreement to ensure peace along their border. The security measures will be aimed at "defusing the threat of armed groups and controlling the illegal movement of people in shared border areas." The region has had a history of resource-driven conflict, and, last March, a number of South Sudanese from Jonglei State crossed the border to escape a government disarmament campaign.
Democratic Republic of the Congo
On December 31, the UN imposed sanctions on M23 commander, Eric Badege, and M23 president, Lugerero Runiga, accusing them of targeting women and children, sexual crimes, and forced displacement. Uganda Defence Minister Crispus Kiyonga has called the sanctions disruptive for the peace process. Some observers have said that the move reverses progress made by regional presidents in Kampala last November at the ICGLR summit. During a meeting on Sunday, Kiyonga also said that African countries should be given command in DRC, as MONUSCO has been largely ineffective in preventing conflict for the past 12 years.
The DRC government has expressed doubt about the M23 commitment to a unilateral ceasefire, saying they have not respected the directive to stay 20 kilometers from Goma. On the agenda in peace talks is the granting of amnesty to M23 rebels. The deputy chief negotiator for the DRC government Apollinaire Malu Malu  questioned the appropriateness of granting amnesty to those who have benefited from amnesty in the past. Yesterday, civil society in eastern DRC accused the M23 of replacing leaders and imposing heavy taxes on local communities while peace talks occur in Uganda. The M23 has dismissed the accusations.
In the northeast DRC, a group called Mai Mai Simba has been wreaking havoc for the past 10 months, forcing 32,000 to flee their homes and abducting 3,000 women to use as sex slaves. Francesca Fraccaroli, head of the Bunia branch of the UN OCHA office, said that, "we need to adopt a multi-sectoral approach and go a little bit deeper into the root causes and increase the involvement of the government to achieve a long-term solution."