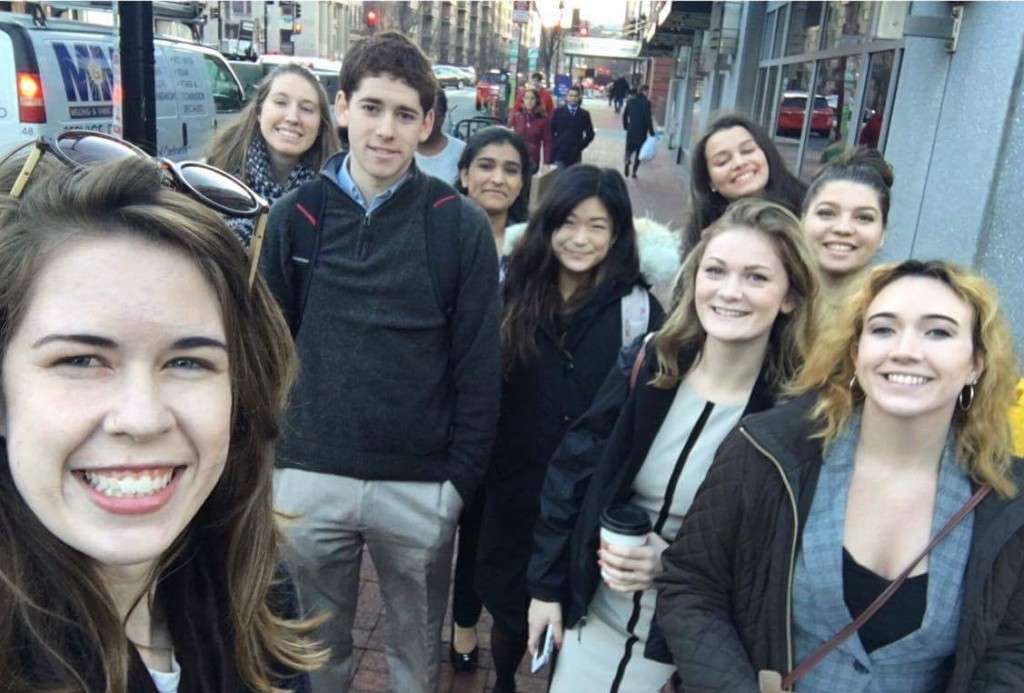 STAND is the leading youth-led movement committed to preventing and responding to mass atrocities and genocide. STAND works to engage U.S. foreign policy in implementing genocide prevention and civilian protection programs, and empowers its own student leaders with the tools to prevent and stop mass atrocities. Born out of the fight to stop the genocide in Darfur, Sudan, STAND is creating a sustainable youth network that actively fights genocide wherever it occurs.
STAND is entirely run by students from all around the country, alongside a staff member who works in Washington DC. Our work in DC is critical to maintaining STAND's infrastructure, everyday functionality, monitoring and evaluation, and collaboration with partners and policy makers. None of this is possible without the dedication, innovation, and initiative of hard-working interns.
STAND interns are a vital part of our team, taking on full responsibilities and contributing their creativity and skills to significant aspects of STAND. Interns should be self-motivated, hard-working, and, most importantly, committed to our mission. As an intern, you will work throughout the summer to ensure that STAND is keeping up to date and running smoothly.
We're looking for interns to focus on the following areas:
Program development

Web development and g

raphic design

Fundraising and donor relations

Grassroots organizing

Policy and advocacy
Preference will be given to those who can work in DC but remote activists who can work online are encouraged to apply as well. We are flexible about scheduling and will work with you to determine the best dates and times of your internship. Summer internships can be part-time or full time, but a minimum of a 6-week commitment of at least 20 hours per week is essential.
All intern applicants should email a cover letter, resume, and short writing sample (300-500 words) to Mac Hamilton, STAND's Executive Manager, at mhamilton@standnow.org with "STAND 2017 Summer Internship Application" as the subject line. We will accept applications through April 15, 2017, but encourage applicants to apply as soon as possible, as we will be interviewing applicants on a rolling basis. Internships. This is an unpaid position, but you may be able to work with your high school or university to get course credit.