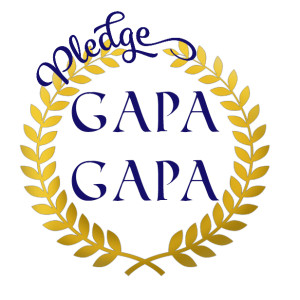 This April, for Genocide Awareness and Prevention Month, we're asking you to #PledgeToProtect to commit to genocide prevention and help us advocate for the Elie Wiesel Genocide and Atrocities Prevention Act (GAPA).
Recognizing that genocide and mass atrocities threaten both the national security and the moral values of the U.S., GAPA would ensure the U.S. utilizes diplomatic, economic, and legal tools to emphasize the early prevention of such crimes. #PledgeToProtect with us to ensure the passage of this crucial legislation!
What the heck does GAPA do?
1. Establishes a Mass Atrocities Task Force
Under GAPA, the Secretary of State would have the responsibility to establish a Mass Atrocities Task Force, an interagency group including high-level representatives from agencies such as the Department of State, the Department of Defense, and the Department of Treasury. This Task Force would be responsible for conveying information and policy recommendations to the Secretary with regards to assessing global risks, preventing atrocities, and strengthening preventative efforts. Both the Task Force and the Secretary would also be responsible for briefing Congress from time to time.
2. Requires Atrocity Prevention Training for Foreign Service Officers
GAPA would require U.S. Foreign Service Officers to be trained in conflict and atrocities prevention. This would ensure that they are more cognizant of the warning signs associated with violence and mass atrocities. More importantly, it would guarantee that they have the knowledge of the various tools at their disposal that could be useful in mitigating the violence.
3. Institutionalizes the Complex Crises Fund
GAPA would formally establish the Complex Crises Fund, which has received funds from Congress since 2010. These financial resources are given to the U.S. Agency for International Development and the Department of State and are used to prevent and respond to unforeseen crises outside of traditional budgeting cycles. The flexible nature of this funding has been crucial in reducing the risks in countries like the Central African Republic, Guinea, and Jordan.
How can I #PledgeToProtect?