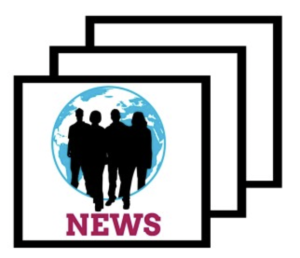 Northeast Africa
Sudan
On April 15, violence broke out in the cities of Khartoum and Obdurman in Sudan. The fighting is ongoing, and has killed more than 420 innocent civilians so far, with one being a United States citizen. According to a Sudanese medical group, there has been a significant amount of destruction done to the city of Khartoum. Civilians who have been affected by this fighting are still trying to flee and reach safety. There were several ceasefire attempts made three separate times, all of which have failed. 
Disagreements between the Sudanese Armed Forces and the paramilitary Rapid Support Forces (RSF) are the reason for this violent outbreak. While the leaders of the two forces united in 2019 to overthrow Omar al-Bashir, the former dictator of Sudan, there were power struggles after the fact when Sudan decided that it was going to form a new government that involved both civilians and military officials. Eventually, the goal was to create a government that was fully run by civilians. Instead, the army and RSF broke out into conflict because of disagreements over which military branch was going to lead the government. As a result of the attack, all United States military and government employees have been evacuated from the country, and there has been no breaks in the conflict since it began.
South Sudan
On April 24, approximately 10,000 civilians fleeing the escalating conflict in Sudan arrived in South Sudan. While the majority of these people were South Sudanese, many Sudanese refugees were included among them as well. This influx of people represents one of many ways South Sudan will be impacted by violence in Sudan. South Sudan's oil industry, which is a key component of the country's economy, relies on a pipeline that runs through Sudan. The industry is already struggling due to infrastructure challenges, and further pressure could have serious humanitarian and political consequences. In addition to this, the transitional government in place in South Sudan remains fragile, and Sudanese leaders have helped to mediate conflicts and preserve unity in the past. These leaders will likely be unable to fulfill the same role while embroiled in their own conflict, which creates new risks and challenges in South Sudan.
South Sudan continues to experience violence and challenges to governance within the country as well. In recognition of this situation, the UN Human Rights Council renewed the Commission on Human Rights in South Sudan on April 3, despite protests from the government. This is meant to provide greater accountability for perpetrators of human rights violations, though it is unclear how this will happen without support from the government.
Tigray, Ethiopia
Despite an official end to the war and the commitment of both sides to the peace agreement, many Tigrayans are still reckoning with the aftermath of the conflict and atrocities they faced during it. Over the last three years, 380,000 civilians and 253,000 military forces were killed, tens of thousands of women were raped, and millions of people were cut off from food and other necessary resources due to the blockade. Countless people have come forward to share their stories about the atrocities they were subject to at the hands of Ethiopian and Eritrean soldiers. Despite these horrors, many are optimistic that change is possible.
There have been multiple important developments in Ethiopia's peace process this month. First, schools in Tigray have begun registering students in preparation for the upcoming school year. This is the first time classes will have been held in the region in three years. Administrators plan to start classes on May 2, and are offering remedial education to help students make up for the last three years. This, alongside the reinstitution of communications, banking, and transportation, are all good signs for a lasting peace. Many prisoners of war have also been released in recent weeks.
Central Africa
Cameroon
Fighting between anglophone separatists and government forces has continued with little sign of ending. There has not been any further news about the peace talks Canada offered to help mediate at the beginning of the year, nor has there been significant progress on their business development initiative. In fact, government officials recently announced that their initiative to rebuild infrastructure destroyed by conflict over the past several years would need $100 million to be invested in addition to their original $150 million plan. While some projects have been successful, progress has been very slow, in part due to the fact that conflict is ongoing.  Officials have specifically accused separatists of seizing construction materials and attacking workers, citing this as the main cause for the delay.  Separatists have been known to justify the use of guerrilla tactics as a necessity against a more powerful army, though they have not commented on this particular situation.
At the same time as this conflict continues within the countries, civilians in Cameroon also face danger from cross-border attacks by militants, mainly members of Boko Haram, in the Central African Republic and Nigeria. In response to a spike in this violence, the government of Cameroon announced that it would redeploy troops to the border to help protect civilians.  It remains to be seen what this change in military resource allocation will mean for the course of conflict with anglophone separatists and for civilian trust in government.
Democratic Republic of the Congo
Violence continues to be prevalent and tensions still remain high between rebel groups and the government of the DRC. In one week, the Allied Democratic Forces, an Islamic militant group, killed over 30 people in one attack and killed 22 people in another. This cycle of never-ending violence continues to traumatize the people of the DRC. Recently, reports have shown that at least 60 people have been killed by the M23 rebel group. This makes it all the more imperative to have these groups withdraw in order to fully investigate the atrocities they have committed and to provide aid to those who have been in the crossfire of this conflict.       
Southwest Asia 
Yemen
Yemen is currently at a crucial point in the peace process. Although the truce between warring sides in the conflict expired six months ago, critical progress is still being made. This is the longest period of peace in the nation since the war began eight years ago. Airports have reopened, food and fuel continue to flow into ports, and recently, 900 prisoners on all sides were released following a series of negotiations. There is still a lot that needs to be done to help the people of Yemen, who continue to suffer from the effects of years of war and a humanitarian crisis, but many remain optimistic that lasting peace is possible.
In Yemen's capital, Sana'a, at least 78 people were killed and dozens more were injured in a crowd surge on April 19. This occurred during the holy Islamic month of Ramadan as people were receiving charity handouts from local merchants because someone was shooting in the air, causing panic among the people. A bullet hit an electrical wire, which fell on the ground and caused electroshocks. The tragedy was Yemen's deadliest in years, even though it wasn't directly correlated with the conflict in Yemen. Due to a lack of basic necessities, such as water, healthcare and education, the people of Sana'a found themselves desperate for a small amount of money, making violence and chaos occur. 
Syria
On April 25, Turkish, Russian, Iranian, and Syrian defense ministers and intelligence chiefs met in Moscow to discuss potential peace talks to rebuild relationships after years of war. While no definitive actions came from these talks, they were considered constructive and were an important first step for later action. All four countries reiterated their desire to preserve Syria's original territory and the need to intensify efforts for the speedy return of Syrian refugees to their country. Syrian officials have reiterated that peace talks between Ankara and Damascus can only come after the removal of Turkish troops along northwest Syria.
Palestine
 On April 24, thousands of Israelis and Palestinians came together in a joint memorial ceremony to honor and remember the victims of the conflict. This was a powerful show of solidarity despite opposition from right-wing counter-protestors. While the Israeli government attempted to ban Palestinians from joining this memorial ceremony, this was overturned by the Supreme Court.
This show of peace comes at the same time as escalating violence in Jerusalem, a significant Muslim, Jewish, and Christian holy city. At the Al-Aqsa Mosque, the third holiest site in Islam, Israeli authorities made overnight worship illegal and banned many Palestinians from entering to pray. While people were praying inside the mosque earlier this month, police forces attacked them, injuring 12 people, arresting 400 others, and using violent force to stop further people from worshiping. Since then, retaliatory violence has erupted, with armed groups in Gaza and Lebanon sending rockets towards Israel and Israel carrying out airstrikes in both regions. In response to this, the UN has reaffirmed its calls for peace, declaring that the international community needs to strengthen Palestinian institutions and work towards a two-state solution.
East and South Asia
Burma
On Tuesday, April 11, the military junta bombed the Kant Balu township in the Sagaing region, killing around 100 people. The Nation Unity Government's Ministry of Labour described the attack as a war crime. The military junta has not commented on the attack. Ambassador Linda Thomas-Greenfield, in a statement responding to the attacks, condemned the junta's actions and reassured that the United States would continue to support Burma through the UN Security Council, other UN member states, and other partners like ASEAN.
Violence between the Karen National Liberation Army (KNLA) and the junta has increased this month as the KNLA attacked military outposts and more than 80 people have died in Shwe Kokko. Some 10,000 Burmese people have fled to Thailand to escape fighting between the military and KNLA since the start of increased conflict at the beginning of this month. A singular monastery holds almost 500 refugees as the humanitarian crisis worsens, and is now reported that 1 in 3 Burmese persons are in need of humanitarian aid.  
East Turkistan (Xinjiang, China)
Since June of last year, the Uyghur Forced Labor Protection Act (UFLPA) has been in effect in order to ensure that products imported by the US are not made using forced labor in East Turkistan. However, a recent review by Reuters shows that the crackdown on imports from East Turkistan has harmed manufacturing in Vietnam, which depends on China for imported materials to make apparel and footwear. Due to Vietnam's reliance on cotton textile materials from China, this could lead to difficulties in complying with the UFLPA affecting the nation's trade with the US.
As a way to promote tourism in East Turkistan, a Chinese advertisement featured a Uyghur woman dancing in a mosque. Many Uyghurs in the diaspora have condemned this as an act of desecration. It is particularly noteworthy that this video took place during the holy month of Ramadan for Muslims, who have been persecuted by the Chinese government for their religion in the region. This is seen as a way for the Chinese government to erase and diminish their culture and language, turning important cultural and religious traditions into ads with no understanding of their history and importance.
Kashmir
A court in the Pakistan controlled region of Kashmir has recently removed a local leader and protégé of Imran Khan, the former Prime Minister of Pakistan from office because he made public remarks insulting judges. Another one of his allies was elected to this post as a replacement. Since his removal from power last April, Khan has remained outspoken about the current government.
While these internal disputes have been going on, violence has surged in Kashmir as five Indian soldiers were killed in an ambush near the Line of Control that separates the Indian and Pakistani controlled regions of Kashmir. They were killed in an ambush by a rebel group opposed to Indian control and oppression. At the moment, tensions remain high.
North America
United States 
Gun violence continues to run rampant in the United States, with a recent spree of shootings of people who accidentally walked up to the wrong house, made a U-turn in the wrong driveway, got in the wrong car, lost a ball in the wrong yard, argued with the wrong neighbor, and brought an instacart delivery to the wrong address. Very little change has been made to address this culture of violence in the name of self-defense.
Despite this, there have been some recent positive developments in the US legal system. First, neither Nebraska nor South Carolina was able pass a statewide abortion ban due to the abstention of a single vote in Nebraska and the efforts of five women to filibuster in South Carolina. Both states have a Republican majority, yet were unable to garner enough votes for an abortion ban. Despite the ongoing destruction of reproductive rights in the United States following the overturning of Roe V. Wade, this is an important move that will protect the rights of countless women and all people who can become pregnant. Additionally, Tennessee– a state that recently banned gender-affirming care for transgender youth– is currently being sued by the US Justice Department for this law. The Justice Department has declared that no person should be denied medical care for being transgender, and that this policy violates the equal protection clause of the US Constitution. If the lawsuit goes through, this could be a landmark case amidst the hundreds of proposed laws aimed at the destruction of trans rights.
~
Alishba Waqar is a junior at Westfield High School. She contributed to the Yemen portion of this update.
Allison Weiner is a sophomore at DePauw University majoring in Global Health, and minoring in Peace and Conflict Studies. She contributed to the Sudan portion of this update. 
Grace Harris is a sophomore at UCLA majoring in International Development Studies. She contributed to the Tigray, Palestine, and United States portions of this update.
Jerry Harris is a recent graduate at George Mason University with a BA in Psychology. He contributed to the Democratic Republic of the Congo, East Turkistan, and Kashmir portions of this update.
Mira Mehta is a sophomore at Brown University. She contributed to the South Sudan and Cameroon portions of this update.
Seng Hkawn Myitung is a sophomore at Albemarle High School. They contributed to the Burma and Syria portions of this update.