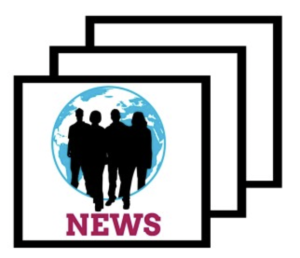 Northeast Africa
Sudan
On March 11th, Sudan's military leader, General Abdel Fattah al-Burhan, along with the Rapid Support Forces leader, Mohamad Hamda Dagalo, met in Khartoum. There has been tension between the two groups, as the army is trying to gain authority over all of Sudan's military forces, while the Rapid Support Forces are aiming for independence. 
This month, talks began about military reforms, which are a major aspect of the democratic transition. General Abdel Fattah al-Burhan came out with a statement saying that the army will be run under a new civilian-led government. He also stated that it is time to end the dictatorship form of government that has been in place for so long and shift to a democracy. Additionally, he stated that part of the reform will include creating a military force that will remain separate from politics and that civilians can rely on for completing the shift to a more democratic state. 
South Sudan
The government of South Sudan resumed peace talks with holdout rebel groups before quickly adjourning to resolve differences on the structure of the negotiations. Rebel groups have asked for a conference that includes all relevant stakeholders, while the government would prefer to focus on only the issues they see as most relevant, picking up where they left off from the most recent round of negotiations. Talks are set to resume on May 8th.
At the same time, the government is facing its own rifts, which threaten a fragile peace agreement.  On March 8, President Salva Kiir dismissed the country's foreign minister without any apparent reason. This came less than a week after he did the same to the country's ministers of defense and interior, the former of whom is Vice President Riek Machar's wife.  While Machar condemned the move, he has remained committed to the peace agreement that guides his and Kiir's unity government. However, these developments indicate potentially fragility in the arrangement.
Tigray, Ethiopia
The US State Department, in its annual global human rights report, has determined that all sides of the conflict in Tigray, Ethiopia committed crimes against humanity, including murder, rape and sexual violence, persecution, civilian starvation, deportation, and the ethnic cleansing of Tigrayans. It is estimated that 500,000 civilians were killed in Tigray alone over the course of the two-year war. While important steps are being taken towards peace, it is necessary to reckon with the impact these atrocities have had on the people of Ethiopia.
On a more positive note, Ethiopia has established a new interim government in the region of Tigray. Getachew Reda, appointed by the Tigray People's Liberation Front (TPLF) was chosen as the head of this new administration on March 23, and this collaboration is an important part of the November 2022 peace agreement. The TPLF has also been removed from Ethiopia's list of terrorist organizations, signaling an improvement in the relationship between both sides of the conflict and a hope for lasting peace.
Central Africa
Cameroon
Violence has continued with no signs of progress towards peace in the last month. Although there has been little news about Canada's proposed peace agreement for Cameroon, the two countries have partnered for other purposes. They have begun an initiative in which Canada will support local business development in Cameroon, which could signal greater cooperation and a potential future plan for peace negotiations. Cameroon has also experienced significant political developments domestically. On March 12, President Paul Biya's party won all Senate seats up for election. This sets the majority party up for continued rule, while minority parties, including anglophones, remain unrepresented in formal government.
Democratic Republic of Congo
Tensions in the Democratic Republic of the Congo (DRC) have been heating up for the past month despite efforts to end the ongoing violence between the government and other rebel forces. While the UN has called for rebel groups, including the M23 group, to honor a ceasefire agreement early in the month, acts of violence continue to surge, breaking the agreement. Islamist militant groups have committed multiple violent attacks, killing 40 people in one attack and 19 people in another, as well as destroying a medical facility. These events have prompted neighboring countries like Angola to send troops to quell the violence in the eastern part of the country. As a result, 300,000 people have had to leave their homes in the last month, joining a total of 800,000 who have been displaced since last year. The humanitarian crisis will likely not end until lasting peace can be ensured for the region. 
Southwest Asia 
Yemen
After years of continuous hostilities, hopes have been elevated that the Saudi Arabian–led intervention in Yemen might finally come to an end due to an unexpected deal between Saudi Arabia and Iran this month. Nevertheless, analysts caution that if Saudi Arabia were to decide to cease military activities, the conflict there would still be far from over and may potentially get more violent. The long-standing animosity between the Houthis and their rivals, as well as the conflicts and strains that rule the anti-Houthi camp, cannot be resolved by Iran and Saudi Arabia uniting.
Syria
As Syria continues to recover from the devastating earthquake that struck in February, the nation has become more and more vulnerable to internal conflict. Last month, the UN reported that the humanitarian crisis has been at the highest level since the start of the conflict. Since the defeat of ISIS in 2019, over 65,000 detainees have been held in northwestern Syria. As ISIS starts to regain power in Syria, they have also made moves to free their captured fighters, along with allied women and children. There have been calls from humanitarian organizations for the removal and rehabilitation of those detained in these camps.
Despite the lull in conflict for much of the month due to earthquake recovery, air strikes and bombings from all sides have recently begun to re-escalate last week. Israel carried out an airstrike on Aleppo International Airport, where much of the recent humanitarian aid has come in. Following a Syrian militia drone attack that killed a U.S. contractor and injured six other Americans, the US killed 19 in retaliatory air strikes. After that, the Iran-backed militias involved struck multiple US coalition bases in a further attack. The ongoing humanitarian crisis is only worsened by this violence and destruction.
Palestine
Last week, Israel's Finance Minister Bezalel Smotrich caused outrage by denying the existence of Palestine and Palestinians. Earlier this month, he also stated that a Palestinian village in the West Bank should be wiped out. This reflects a destructive colonial mentality that only serves to worsen the conflict.
The United Nations has also expressed concern over the ongoing conflict in Palestine. Volker Türk, the UN High Commissioner for Human Rights, has reported that the occupation must end in order for the violence to end. The death toll has risen alongside escalating violence, and 2022 was the deadliest year in the past 17 years for Palestinians and in the past 6 years for Israelis. Over half a century of occupation, oppression, and human rights violations have deeply impacted the people of Palestine, creating lasting legacies of harm. Change is needed.
East and South Asia
Burma
The U.S. Treasury Department has recently imposed sanctions on Tun Min Latt and his wife, Win Min Soe and the companies they run under their names, Sia Sun Group, Asia Sun Trading Co Ltd, and Cargo Link Petroleum Logistics Co Ltd, along with three other firms involved in importing weapons and military equipment, such as drones and aircraft parts. This is important because the Burmese military has increasingly used airstrikes to attack villages and other countries have imposed sanctions on jet fuel suppliers. These actions align with the United Kingdom, Canada, and the European Union's decision to impose more sanctions on Burmese companies that are giving direct aid to the Junta.
On Armed Forces Day, greeted by lavish parades and thousands of perfectly placed troops, General Min Aung Hlaing vowed to crush acts of terror by armed resistance groups. In the same speech, he continued to blame former leader Aung San Suu Kyi and the democratic party for the alleged election fraud in November 2020. He promised an eventual return to democracy where he promised that the winning group would be able to peacefully rule, but his promises of democracy seem to be shallow as support from China and Russia sat side-by-side with the General as he gave his speech.
East Turkistan (Xinjiang, China)
As tensions rise between the United States and China as Xi Jinping enters his third term as China's president, the issues surrounding East Turkistan still remain at the forefront of this contentious relationship between both countries.This month, the United States convened a committee in the House dealing with competition with China. This drew bipartisan support, although some fear it could escalate tensions with the ruling Chinese government. At a recent hearing, two Uyghur and Uzbek women, both oppressed minority groups in China, spoke of the horrors of being placed in internment camps that they described as being like a war zone. As the month of Ramadan has come, celebrated by Muslims around the world including the ethnic minorities that live in East Turkistan, President Biden has expressed his solidarity with the Uyghur population as they struggle with the oppression that the Chinese government has inflicted upon them. With this clear message from the US, it is imperative that change will come as a result of these hearings.
Kashmir
The UN has urged India to immediately stop its repression of Kashmiri activists. The government must be held accountable for the violation of human rights that they are responsible for upholding. This call comes from the arrest and ongoing detainment of prominent Kashmiri activist Khurram Parvez and the manipulation of laws used by the government to detain the activists. He was charged with financing terrorism for his investigation into India's human rights abuses in Jammu and Kashmir, an arrest that has been widely criticized by the international community.
North America
United States
This year, a record number of bills targeting transgender people and all members of the LGBTQ+ community have been introduced in numerous State governments. The ACLU is currently tracking 435 anti-LBGTQ bills in the United States, many of which revolve around removing access to gender affirming healthcare, censoring education, and banning trans people from playing on the sports team and using the bathroom that aligns with their gender. At the annual Conservative Political Action Conference (CPAC), right-wing political commentator Michael Knowles called for the eradication of trans people. This is just one instance of the transphobic rhetoric that is becoming increasingly mainstream and is a warning sign of the early steps of genocide.
Gun violence also continues to run rampant in the United States. This month, 38 mass shootings have killed 57 people and injured another 133. Six people, including three children, were just killed this Monday on March 27. It is clear that change is needed to end this epidemic of gun violence. 
~
Alishba Waqar is a junior at Westfield High School. She contributed to the Yemen portion of this update.
Allison Weiner is a sophomore at DePauw University majoring in Global Health, and minoring in Peace and Conflict Studies. She contributed to the Sudan portion of this update. 
Grace Harris is a sophomore at UCLA majoring in International Development Studies. She contributed to the Tigray, Palestine, and United States portions of this update.
Jerry Harris is a recent graduate of George Mason University with a BA in Psychology. He contributed to the Democratic Republic of the Congo and East Turkistan portions of this update.
Mira Mehta is a sophomore at Brown University. She contributed to the Cameroon and South Sudan portions of this update.
Seng Hkawn Myitung is a sophomore at Albemarle High School. They contributed to the Burma, Kashmir, and Syria portions of this update.