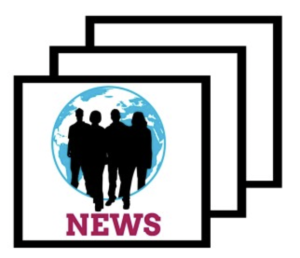 Northeast Africa
Sudan
The UN High Commissioner for Human Rights, Volker Türk, visited Sudan on Sunday, November 13. Sudan was Türk's first official visit since he became the UN High Commissioner. At the meeting, Türk met with the President of the Transitional Sovereign Council, First Lieutenant-General Abdel-Fattah Al-Burhan Abdelrahman Al-Burhan. He also met with other representatives of the National Human Rights Commission, along with other regional officials in other parts of the country.
In addition, he held a news conference on November 16, the last day of his visit, in which he emphasized the human rights abuses that are still being committed. Türk expressed a great sense of urgency in ending crises that are currently taking place and how it is crucial that we take whatever actions we can to create change in the country. 
South Sudan
On November 21, the government of South Sudan withdrew from peace talks with rebel groups who did not sign the 2018 deal that officially ended the country's civil war. These groups, both armed and unarmed, have maintained concerns about the country's governance and have remained outside of the transition to democratic governance. However, some of the most prominent of the groups, including the National Salvation Front and the South Sudan United Front said on November 25 that they are still committed to the talks. It is unclear what the future of these discussions and peace agreements may look like.
Tigray, Ethiopia
The ongoing peace deal discussions between Ethiopian Prime Minister Abiy Ahmed and US Secretary of State Antony Blinken have not stopped violence and human rights abuses in the region of Tigray despite the truce on November 2nd. The Ethiopian military has set up detention centers to arrest anyone believed to have ties with the Tigray People's Liberation Front, and forces from the neighboring country of Eritrea have been allowed to kidnap, rape, and commit atrocities against Tigrayans. 
On a good note, aid deliveries have resumed following the truce and organizations like the World Food Program have sent food and fuel to people in need. However, two years of war has made road access difficult, and millions are still in need. The UN estimates that 90 percent of the nation's 6 million people are dependent on food assistance, and the current deliveries are not enough to serve them all. Still, this is an important step forward that will help many.
Central Africa
Cameroon
Cameroon's anglophone crisis has continued, with civilians often caught in the crossfire.  On November 4, anglophone separatists allegedly kidnapped nine health care workers.  A spokesperson for the Ambazonia Governing Council said that healthcare workers should be protected and that this was against their principles. However, the group has a long history of this type of behavior and continues to engage in violence that disrupts civilian life, including by closing down schools. Anglophones have also faced significant violence at the hands of the government. The UN has noted arbitrary detentions of anglophone separatists and violation of international human rights law. There has not been any significant progress towards ending the conflict or protecting civilians.
Democratic Republic of Congo
Armed conflict has been increasing in the Democratic Republic of the Congo (DRC) and is not letting up between the DRC government and other rebel groups such as the M23 group. This has resulted in bordering countries like Kenya sending in troops to bring peace to the mineral rich region in the eastern part of the DRC. As a result, many people have been forced to flee and many have been displaced, including children. This proves worrisome as rebel forces continue to push toward these towns where the camps are located, putting them more at risk of being harmed or killed. As the conflict has been brewing and escalating further with more neighboring countries joining in, it seems more difficult to end the hostilities. A ceasefire has been called for the fighting in the eastern part of the DRC, which initially was ignored by the M23 group. They said they will accept it conditionally on the condition that they talk with the DRC government. The DRC has also scheduled their presidential elections for December of next year, so hopefully something will change to address this harrowing conflict in the region.  
Southwest Asia 
Yemen
Although violence between the Saudi-led coalition and Iranian-backed Houthi rebels still continues to harm civilians in Yemen, there has been some recent development in economic reform within the country. On Sunday, November 27, the Saudi Press Agency reported that Saudi Arabia sponsored The Arab Monetary Fund, intending to support the Yemeni government in its efforts to improve its financial standing and economy. This is an economic and financial program with a one billion dollar agreement with the Yemeni government to expand the nation's banking industry and stimulate its private sector. Priorities for the program include strengthening services for small and local firms, youth, and women in rural areas. Additionally, it will work to increase digitalization and the variety of payment options.
Syria
Ever since the Syrian Civil War began in 2011, many countries, including the US, have placed sanctions in order to dissuade the Assad government from cracking down on those who protested against him. Recently, a U.N. convoy has called to lift the sanctions imposed as it has worsened shortages in medical supplies and other necessities and resulted in "catastrophic effects of unilateral sanctions across all walks of life in the country." Some other human rights groups have argued that sanctions should only be lifted if the Assad regime ends its crimes against humanity against its people. Not only has this impacted Syria internally, it has also affected other neighboring countries. After a bombing in Istanbul, Turkey which killed six, Turkey retaliated by launching deadly airstrikes over the northern regions of Syria and Iraq escalating further tensions by putting the responsibility of the bombing on the Kurds. While a US official has called for a de-escalation of airstrikes between the two countries, the airstrikes have affected many communities living between the crossfire.
Palestine
The UN has reported on a surge in violence in occupied Palestinian land due to a stalled peace process, continued occupation, and economic challenges. Bombings, airstrikes, and violent attacks have resulted in the deaths of both Palestinians and Israelis, and negotiations have been challenging.
As a result, 197 organizations have written to the International Criminal Court to investigate and prosecute Israel's human rights abuses. They argue that the ICC has the authority to intervene as an early warning to prevent further escalation.
Attention to the crisis has garnered worldwide attention as both Tunisian and Moroccan fans at the Qatar World Cup have displayed "Free Palestine" banners. This was done at the 48th minute of each nation's respective matches as a symbol in memory of the Nakba– the forced displacement of hundreds of thousands of Palestinians in 1948.
East and South Asia
Burma
On Thursday, November 17, the Burmese Junta released 6,000 prisoners in a mass amnesty including former British ambassador Vicky Bowman, and Australian economic advisor to the currently imprisoned leader, Aung San Suu Kyi, Sean Turnell.
Turnell was arrested a few days after the coup d'etat on Suu Kyi's elected government in February 2021. This coup marked the end of a decade of democracy in Burma. Australian Prime Minister Anthony Albanese pressured Thai and Cambodian leaders to pressure the Burmese military to release the prisoners.
Organizations like the Assistance Association for Political Prisoners (AAPP) have been documenting the Junta's actions since the start of the coup. They believe that the Junta is using political prisoners as bargaining chips and released the prisoners to ease political tension. Nations of the prisoners, Japan and Australia have released statements and continue to pressure the Junta to solve problems peacefully and rebuild the democratic society of Burma.
East Turkistan (Xinjiang, China)
Cybersecurity researchers have discovered that a spyware program is targeting Uyghurs by masquerading as regular apps such as messaging services and dictionaries. This spyware is connected by a Chinese government hacking group in order to track those they suspect of engaging in religious activity that they view as extreme, which can lead to being sent to a re-education camp. This surveillance program allows human rights violations to occur that can be difficult to stop, as many unofficial apps are treated as genuine services.
After a deadly high rise fire occurred in Urumqi, the capital of the Xinjiang region, protests have been triggered over China's COVID-19 lockdown strategy that has put the Xinjiang region in the longest lockdowns in the entire country. These events have in turn triggered many other protests in China and around the world calling for an end to the Chinese Communist Party's rule and Xi Jinping to step down as leader. While many countries have passionately expressed their support for the Uyghur population, many companies have privately invested funds in other companies that are involved in Uygur forced labor and repression. Since many of these investments are privately funded, it is hard to tell where the money ends up going and who is ultimately benefiting from the investments. Establishing a list of banned entities and companies that are involved is crucial in ending further oppression and is what many countries must do to truly stand with the Uyghur people.
Kashmir
While there has not as of this month been any violent conflict in Kashmir, the weather has impacted many near the Indian and Pakistani borders in Kashmir. A brutal avalanche killed three Indian soldiers along the Himalayan frontier. With these tense conditions, as well as the difficult border dispute still being maintained by both countries by having troops stationed there, it still remains to be seen if tensions will decrease with both countries. As of a year ago on November 22, 2021, Kashmiri human rights defender Khurram Parvez, was arrested on political terrorism charges. Amnesty International and other human right groups are calling for him to be unconditionally released from custody and drop all charges for speaking out on human rights in Kashmir and working towards change. Being detained silences the work of human rights defenders who work to expose the human rights violations and it is crucial for Kashmir to have a voice on these matters to bring accountability, transparency, and justice when violations occur.     
North America
United States
Midterm elections in the United States were held early this month on November 8. While a "red wave" of Republican elections was predicted, no such event occurred. Republicans now control the House with a narrow margin, and Democrats control the house with only one seat. This sets the stage for future political decisions over the next two years.
The United States has a long history of genocide against Indigenous people, a practice that may continue with the possible overturn of the Indian Child Welfare Act. This law, which has been in place since 1978, requires Indigenous children in foster care or adoption agencies to be kept with Indigenous families in response to the family separations and cultural assimilation forced upon them throughout history. With a recent challenge in Brackeen v. Haaland, this may change. There is concern over the Supreme Court's political bias– a factor that may determine the outcome of the case. If overturned, this could pave the way for future limits on tribal sovereignty and put more Indigenous people at risk of cultural genocide.
Another relevant case being considered by the Supreme Court revolves around the deportation of undocumented immigrants. A lower court in Texas ruled that Biden's policy of only deporting criminals who pose a threat was too narrow of an interpretation of federal immigration policy, and the case has now reached the Supreme Court. While the labeling of certain immigrants as threats often has prejudiced and racialized undertones, the Trump-era policy of deporting everyone is certainly worse for human rights. This case will have wide-reaching repercussions for national immigration policy, and the bias of the court will likely play a key role.
–
Grace Harris is a sophomore at UCLA studying International Development Studies. She contributed to the Tigray, Palestine, and United States portions of this update.
Jerry Harris is a recent graduate of George Mason University with a BA in Psychology. He contributed to the Democratic Republic of the Congo, Syria, East Turkistan, and Kashmir portions of this update.  
Mira Mehta is a sophomore at Brown University studying Economics and International & Public Affairs. She contributed to the Cameroon and South Sudan portions of this update.
Alishba Waqar is a junior at Westfield High School. She contributed to the Yemen portion of this update.
Seng Hkawn Myitung is a sophomore at Albemarle High School. They contributed to the Burma portion of this update. 
Allison Weiner is a sophomore at DePauw University. She contributed to the Sudan portion of this update.