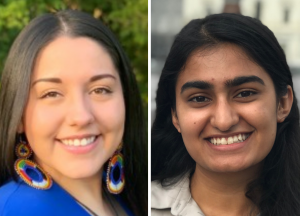 The 2021-2022 STAND Managing Committee is so grateful for the wonderful team we had this year, notably our two graduating seniors: Aisha and Jordyn! As two longtime STAND members, we are constantly in awe of their dedication and passion, and cannot wait to see what else they're able to achieve. Thank you for your wonderful presence with STAND! We'd like to wish you well with a proper send-off.
---
Aisha Saleem (co-Yemen Lead and University Outreach), Barnard College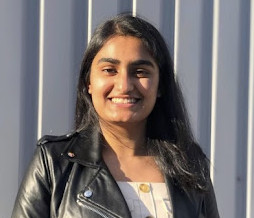 Aisha, where do I even begin? You are such an incredibly smart, funny, and kind person, and I am so lucky I've gotten to work with you and have you as my co-lead. The first time I ever spoke to you, you immediately offered to help me with the college application process. You are always helping somebody and checking in with us, and that generosity and supportiveness is what makes STAND feel like such a family. When we work on issues as heavy as we do, it's important to be able to bring joy to the experience too. Watching you come up with creative ways to take action and call out companies is always a treat. You are our Spotify, meme, and STEM queen, and this will truly not be the same without you. As much as I'll miss you, though, I am so proud of you and can't wait to see what you do next. Congratulations! –Mira Mehta, Policy and co-Yemen Action Committee Lead
---
Aisha!! Bestie!! I have loved every moment of working as your outreach co-lead. You taught me everything I know about my role, and I really don't know where I'd be without you. You're so kind, so smart, and are always doing so many cool things. Go off woman in STEM!! Your classes sound terrifying to me but it's so impressive. I love your creative ideas, and your dedication to STAND's projects and campaigns. You're literally so cool and so fun to spend time with. It's so sad to see you go, but I know you'll do great things in the future!! You 100% have to keep us all updated with how your life is going, I know you'll do great!! -Grace Harris, co-Outreach and co-Fundraising Lead

---
Aisha, I'm so unbelievably proud of you and everything you've accomplished in the three years I've worked with you.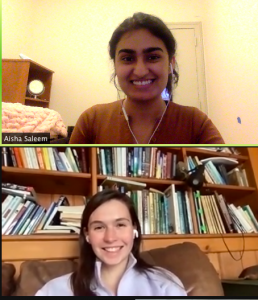 When I joined the MC, you were the very first person I ever worked with, and I will never forget how welcoming you were. You are honestly one of the best people I've ever met, and I feel honored to know you and call you a friend and STAND colleague. Thank you for all of the hours of effort and energy you've put in to this organization since you were a high schooler- I can truly say that STAND wouldn't be where we are today without you and your contributions. You are leaving such a legacy, and I can't wait to see all you will accomplish in the chapters that lie ahead. Thank you for being my STAND Sister and for always giving 100% to this team– we love and appreciate you more than you know! -Claire Sarnowski, co-Fundraising and State-Level Genocide Education Lead
---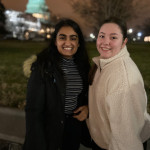 I can't imagine a Managing Committee without Aisha! I'm so proud to have worked with you these three years in all of your roles. You have been incredibly reliable and a great team player. You always have a joke and a kind word for every member. I know you made all of the new recruits, chapter leaders, and Yemen Action Committee members feel welcome and empowered to grow in their activism. You always have a new idea to create more impact, and I'm sure you'll be successful in whatever sciencey role you land!
-Laura Strawmyer, Program Director
Jordyn Galvan (SAL Lead, co-Policy Lead, Communications), Texas State University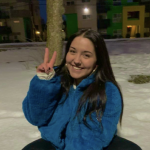 Omg Jordyn!!! My fellow STAND member tragically stuck in a southern state. I still can't believe you already graduated back in December and am so so happy you stayed on with us for the rest of the year!! You've been doing so great with leading the SALs, and absolutely killing it with the graphics! I always look forward to collaborating on a project or even just talking and hanging out!! I, and everyone else here, will miss you so much, but I know you're going to do great!! Please keep us updated about your life, you'll do amazing things I'm sure of it! -Grace Harris, co-Outreach and co-Fundraising Lead
---
Jordyn, I am so grateful for the time we were able to spend together on the STAND MC. It has been a pleasure working with you, and I am going to miss you so much!! You brought amazing ideas to the MC, and everything you said was always so insightful. Thank you so much for always coming through with the graphics for various STAND events because I am so bad with technology lol. I really hope we are able to meet in-person someday!! Stupid covid lol. I know that you are going to flourish with whatever you decide to do after college. Again, thank you so much for just being you, and I feel so fortunate to have gotten the opportunity to work with you. Please stay in touch!! -Allison Weiner, co-Burma and co-East Turkistan Action Committee Lead
---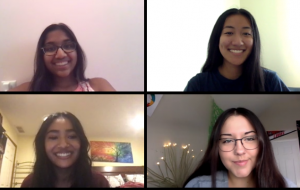 Jordyn, I can not even begin to express how much you have impacted my life and so many others through your advocacy work. Whenever I need motivation or am in a space where I forget why I do this work, I always look to you. You have taught me what it means to be passionate about what you do and for that I will forever be grateful. My favorite memory of us is when I asked you to speak on the Indigenous Peoples' Day panel and you just went above and beyond and brought together so many voices to make that event so impactful. I think about instances like that and just am in awe of how you are able to go above and beyond for everyone. Your compassion and love has taught me to be kind to everyone but most importantly, it has taught me how much potential I have to make change especially if I have the passion. -Ishreet Lehal, co-United States Action Committee and co-Education Lead
---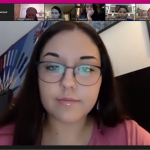 You are truly a one-of-a-kind soul, and we've been so lucky to have your voice these last two years. Thank you for taking on so many different roles and finding all the *intersections* among them. You have shaped forever how STAND will work on domestic issues, especially Indigenous rights, as well as our social media standards and color theory! You always show up fully in every (virtual) room you are in, and I feel like I've known you in person for years. I'm sure we will cross paths again, and I can't wait to follow your journey!  -Laura Strawmyer, Program Director