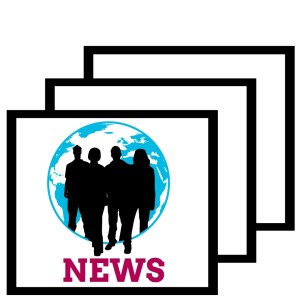 Sudan and South Sudan
Sudan
Since the offering of a peace deal between the Sudanese transitional government and the country's rebel group occurred, more violence has broken out in the country. Small battles and skirmishes between the Arab Taaisha and non-Arab Falata groups killed over thirty-six individuals in the Western Darfur region. Around thirty-two individuals were also severely wounded from the conflict, which began due to a land dispute. Recently, the Sudanese government agreed to bring forward military officials who were accused of war crimes in the Darfur region. These conflicts are posing a significant challenge to Sudan's transitional government, which is struggling to maintain its relations with neighboring countries. Additionally, cooperation between Sudan and the Ethiopian government has reached an all-time low. Increased conflict in the Ethiopian civil war has made its leaders more wary of compromising and settling the dispute over the Ethiopian Dam. As a result, the transitional Sudanese government requested the United Nations Security Council to intervene and stop the Ethiopian government from filling the dam without consent, especially since it places several Sudanese civilians' lives in danger. Despite mass protest, Ethiopian leaders are eager to push to fill the dam. 
South Sudan
After the United Nations' warning of South Sudan being at risk for large-scale conflict, violence has still occurred, with millions of civilians suffering and peace efforts utilizing increased time. The civil war has worsened the famine, with over 5,000 additional refugees trying to rebuild homes and produce food. Currently, over six million people do not have access to food. The government's focus on drilling oil and oil licensing versus humanitarian efforts has been a primary contributor to the growing number of refugees and individuals without food or medical supplies. Recently, the South Sudanese President, Salva Kiir, dissolved the parliament and made a motion to call on new cabinet members. Both South Sudan's political groups and activist organizations hope this step allows for the President to make quicker, more efficient decisions on a peace deal, but many doubt this considering past efforts for peace. Activists are continuing to protest against the government's actions and are urging the South Sudanese government to focus on providing aid to refugees. 
Middle East 
Yemen
Since the beginning of the civil war, many Yemenis have fled to a northern Yemeni city, Marib, for safety. Marib contains oil which is highly desirable to both the Houthis and Hadis. Violence in Marib escalated when the Houthis seized the city in February 2021. The Houthis have attempted to take control of Marib, claiming that it would make them much stronger. In the past week, the violence reached what some claim its "heaviest." At least 111 have been killed in three days as the Houthis attempted to weaken government forces. This has been especially concerning since Marib is home to about one million displaced Yemenis whose lives are threatened by the fighting between the Houthis and Hadis. 
The Houthis also claimed to be responsible for recently launching five ballistic missiles at two airports and a military site. However, the Saudi air forces were able to destroy two of the middles. They retaliated by launching 23 airstrikes on the Houthi militia located in Western Marib. 
Amid the violence, Yemen continues to suffer from a humanitarian crisis and the COVID-19 pandemic. Yemen started its vaccination campaign in early April when it received 1.9 million doses of AstraZeneca. Just recently, in mid-June, the World Bank approved a grant from the United States to further support vaccination efforts in Yemen. The grant also aims to support the health care centers which lack many essential items including oxygen, water, and more. As Yemen begins to control the pandemic, the violence between the Houthis and Hadis continues further suggesting that it will continue in the post-pandemic environment. 
Syria
The effects of the war in Syria have had grave consequences on its youth. In the annual Children and Armed Conflict (CAAC) report, the United Nations (UN) stated that an alarming 19,379 children were affected by the war. This number has skyrocketed as a result of the COVID-19 pandemic. Many of the victims in this year's report have been recorded as having endured the greatest number of "grave violations," such as rape or recruitment into armed groups. Verified cases of abduction and sexual violence against children increased by 90 and 70 percent since the onset of the pandemic. The UN states in its report that "aggravated existing vulnerabilities of children, including by hampering their access to education, health, and social services, limiting child protection activities and shrinking safe spaces" have all caused the human rights violations to increase, further jeopardizing the future of the region. 
Meanwhile, tensions are rising on the international stage as Iran-backed groups demand revenge and the United States defends its airstrikes in Syria. Iraqi armed groups, along with Iran, have stated that four members of the Kataib Sayyed al-Shuhada faction were killed in the attack on the border of Iraq and Syria which has caused the military to issue a condemnation of the US strikes as a "blatant and unacceptable violation of Iraqi sovereignty and national security."
Asia
Burma
Earlier this month, the United Nations voted to formally denounce the military coup in Burma and called for an end to weapons sales. This is a rare show of international condemnation that holds great significance due to the 119-1 vote, but unfortunately, it is a non-binding resolution and thus, does not enforce a boycott of the Tatmadaw military government. Furthermore, they are still funded by their role in the global gem economy, with a recent report exposing corruption in the multi-billion dollar jade industry. Top military officials and their families directly profit from sales, and the report warns that it will continue to prop up the Tatmadaw unless major change is made through boycotts and sanctions.
Conditions are still poor for persecuted ethnic groups such as the Rohingya, with the new military regime perpetuating the same racist, nationalistic ideology of Rohingya individuals being second-class citizens. Because of this, the regime refuses to recognize the Rohingya as an official ethnic group. Refugees from countless marginalized groups, including the Rohingya, Karen, Chin, and others continue to flee the country, as they find that exclusionary policies enacted by other countries have placed burdens and made their lives more difficult.  
Kashmir
After nearly two years of having no autonomy over their land, Kashmiris are being promised the right to hold elections once again. Prime Minister (PM) of India, Narendra Modi, stated that his government promises to hold elections in Jammu and Kashmir in the near future. On Thursday, June 24th, he met with regional leaders to discuss these polls, which marks the first time any such discourse has taken place since the special status of Kashmir was revoked in August of 2019. Chief ministers of Kashmir attended the meeting, all of whom are part of a group known as the Jammu and Kashmir People's Alliance for Gupkar Declaration. This group of leaders has put pressure for change as Delhi's aggressive and highly militarized role in the valley has grown. Chief ministers who were detained under house arrest for months, such as Farooq Abdullah, Omar Abdullah, and Mehbooba Mufti, questioned the timing of the elections as well as PM Modi's intentions with the region. Ruhulla Mehdi, a former National Conference legislator in the region, says that Modi's government may have agreed to talk to Kashmiri leaders after mounting pressures for change from several other countries such as Pakistan and the United Arab Emirates. Many experts believe that Modi now sees the need to talk to Kashmiri leaders and attempt to tackle mounting criticism against his government for failing to effect any political change in the region. These conversations could be a start to giving Kashmiris their autonomy back and perhaps alleviate the ongoing lockdown and military occupancy in the region. 
East Turkistan (Xinjiang, China)
China continues to deny allegations of human rights abuses occurring in East Turkistan and says the government camps are anti-terrorism measures. The United States and other nations continue to accuse China of genocide in East Turkistan. Pakistan, a predominantly Muslim nation, has been quiet on the problems occurring in China. In a recent interview, Pakistani Prime Minister Imran Khan briefly touched on the issue and restated China's claim that no human rights violations have taken place. This is due to China's close economic ties with Pakistan. This places Ughyurs who have escaped China in an extremely precarious situation, with threats of being sent back to China being placed against families in Pakistan. Pakistan is not the only predominantly Muslim nation that has stood in support of China. Turkey, Saudi Arabia, Egypt, and the United Arab Emirates are amongst the 37 countries that signed a letter to the UN Human Rights Council, praising China's contribution to international human rights causes. The reason for this seems to be purely economic with China contributing a large sum to these nations' growth.
Europe-based Ugyhurs and Tibetans alike took to the Olympic Museum in Switzerland on June 23rd in order to protest the upcoming Beijing Olympics. Protesters cited the mass genocide of Uyghur Muslims as the reason for their protesting of the games. 
The U.S. Senate held two hearings over the atrocities in Xinjiang, which Senators Kaine, Markey, and Menendez presided over. The Senate Foreign Relation Committee passed the bipartisan Uyghur Forced Labor Prevention Act out of committee. The purpose of the bill is to ensure that the United States and its entities do not fund forced labor and genocide amongst the ethnic minorities of the region.
Central Africa
Central African Republic
On June 2nd, the Central African Republic (CAR) saw clashes on its border with Chad that resulted in the death of three Russian soldiers and six Chadian civilians. The three Russians killed were part of a Russian assistance mission to CAR amid the country's increased internal conflict and instability. On June 7th, the United Nations Security Council called for greater protection of United Nations (UN) peacekeepers. In addition to suspected abuses against peacekeepers, Russian forces have also been accused of violence against CAR civilians, having most recently killed 10 individuals in the northeastern region of CAR. 
On June 23, the UN Special Representative for CAR spoke to the dire humanitarian situation in the country. Fifty-seven percent of CAR civilians are in need of humanitarian assistance, and, within the first quarter of 2021, sexual violence rates are five times higher than the last quarter of 2020. 
Cameroon
In June, Cameroon's military completed an operation called "Bui Clean," in which they conducted raids on several towns and villages in an attempt to fight anglophone separatists. Many residents of these villages have said that they were falsely accused of working with rebels and that they experienced at the hands of the military, although the military has claimed that many of these residents are, in fact, supporting separatists. The military is not the only party responsible for violence in this conflict. After the operation had ended, there was a raid on a police station, and at least 10 soldiers were confirmed to have been killed.
Overall, civilians have continued to suffer the consequences of this conflict. In June, Doctors Without Borders reported that there are over 1.4 million people in the western regions of Cameroon in need of humanitarian support and tens of thousands who have been denied access to lifesaving healthcare since December. The group was banned in December because the government of Cameroon has claimed that they are too close with anglophone separatists. The government has not said when the group may be able to resume work in the region.
Democratic Republic of Congo
On May 31st, attacks from the Allied Democratic Forces (ADF) killed 57 internally displaced people, causing over 5,800 civilians in eastern Democratic Republic of the Congo (DRC) to become forcibly displaced. The ADF, a militant group that commonly raids villages in eastern DRC, initiated another attack on June 7th, killing 19 people in the village of Boga. This violence, paired with similar abuses, caused DRC leadership to impose martial law for 15 additional days after declaring a state of siege one month previously. Despite efforts to reduce violence in the country, on June 2, the city of Beni saw two bomb blasts in one day. Authorities have since imposed a curfew to protect civilians from further attacks. 
Refugees
On June 25, the European Union approved three billion euros in assistance to Turkey over the next three years to support Syrian refugees living in the country. Additionally, to strengthen border security in the country, 2.2 billion euros will also be given to Lebanon, Jordan, and Syria to support their refugees and internally displaced people. The plan is seen by many as a way to limit the number of refugees entering the EU by ensuring that other countries can continue to support them. 
Before the EU meeting at which this funding was approved, several NGOs asked the group to relocate several refugees and asylum seekers who were being held in places with poor living conditions and were suffering human rights abuses. This was partially in response to poor conditions at refugee camps in Greece known as Moria and Moria 2.0. While thousands of refugees have been relocated since April of 2020, the EU has not made a change in response to this most recent request.
---
Shreya Satagopan is an incoming junior at The George Washington University studying political science and criminal justice. She is the co-Education and co-Burma Action Committee Lead on the Managing Committee. Shreya contributed to the Sudan and South Sudan portions of this update.
Aisha Saleem is an incoming senior at Barnard College. She is the co-Outreach (University) and co-Yemen Action Committee Lead on the Managing Committee. Aisha contributed to the Yemen portion of this update.
Ishreet Lehal is an incoming freshman at the University of Southern California. She is the co-Education and co-United States Action Committee Lead on the Managing Committee. Ishreet contributed to the Syria portion of this update.
Grace Harris is an incoming freshman at UCLA. She was president of her high school STAND chapter and serves as the co-Fundraising and co-High School Outreach lead on the Managing Committee. Grace contributed to the Burma portion of this update.
Saroona Khilji is a psychology student at George Mason University and a member of STAND. Saroona contributed the Kashmir portion of this update.
Simmy Ghosh is a rising senior at College Station High School. She is the co-East Turkistan Action Committee Lead on the Managing Committee. Simmy contributed to the East Turkistan portion of this update.
Caroline Mendoza is a student at Columbia University studying human rights. Caroline is STAND's Student Director and has served on the Managing Committee for four years. Caroline contributed to the Central African Republic and Democratic Republic of Congo portions of this update. 
Mira Mehta is an incoming freshman at Brown University. She is the co-Policy and co-Yemen Action Committee Lead on the Managing Committee. Mira contributed to the Cameroon and Refugees portions of this update.