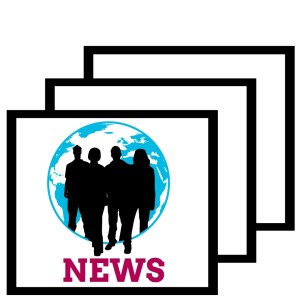 Sudan and South Sudan
Sudan
Former President Omar al-Bashir has been charged by the International Criminal Court with five counts of crimes against humanity, two counts of war crimes, and three counts of genocide since 2004. A decade after the ICC issued the warrants, the transitional government announced that they will turn in all five of the wanted Sudanese, including al-Bashir. This came after the Sudanese court investigated and sentenced al-Bashir to two years after finding him guilty of corruption and illegitimate possession of foreign currency. Lt. Gen. Abdel Fattah al-Burhan and Prime Minister Abdallah Hamdok made the announcement as a sign of progress and cooperation with the international community.
The Sudanese government and rebel groups have agreed to extend the deadline for a peace deal to resolve conflicts in the Darfur, Blue Nile, and South Kordofan regions. A comprehensive peace deal was due on February 14. Instead, they signed a preliminary peace deal granting special status to the Blue Nile and South Kordofan regions. The deal allows the Blue Nile and South Kordofan regions to draft their own laws. The goal of the comprehensive peace deal is to incorporate the Sudan People's Liberation Movement-North (SPLM-N) into the new government system in Khartoum. The transitional government is pressured to resolve the conflict with rebel groups to attract foreign aid to improve the economy. The peace deal with rebel groups is one of the main priorities as a key condition for Sudan to be removed from the United States' State Sponsors of Terrorism list.
Earlier this month, Lt. Gen. al-Burhan met with Prime Minister Benjamin Netanyahu, which signaled an end of Sudan's boycott of Israel. After the meeting, Prime Minister Netanyahu announced that two parties agreed to cooperate toward normalizing relations. However, Burhan came out to clarify that there has not been an agreement but an end of hostilities between the two countries. The Sudanese government plans to create a joint committee to examine the benefits and drawbacks of its relationships with Israel. For now, the government will allow flights to and from Israel, except through Israeli El Al airline.  
South Sudan
On February 22, South Sudan formalized the new unity government as former opposition leader Riek Machar was sworn in as Vice President. The coalition, agreed upon after over a year of stalled negotiation and missed deadlines, revives the same integration of rival parties before civil war broke out. While there is hope that this unity government will lead to a lasting solution, civil society is still wary of the extremely fragile peace.
A pivotal hurdle was passed on February 15 when President Kiir announced a compromise that would cut the number of states from 32 to 10. However, the decreased number of states was offset by the addition of three administrative areas, all of which are contentious: Pibor, Ruweng, and Abyei. Machar rejected this proposed deal the following day. Aside from disagreement over the number of states, another key obstacle in securing a successful peace process was the integration of security forces. Machar holds that these lingering issues will be resolved through continued negotiations throughout and after the new government's formation. 
On the same day that Kiir and Machar announced that the government would be formed, the UN released a report uncovering evidence that the South Sudanese government has embezzled state funds while opposition militias purposefully starve civilians. These funds are badly needed as roughly 6.5 million people are at high risk of food insecurity. This comes as the worst locust outbreak in almost three-quarters of a century, largely prompted by climate change, reaches South Sudan from other parts of East Africa, exacerbating already intense food shortages.
Great Lakes of Africa
Democratic Republic of the Congo (DRC)
Multiple attacks have occurred in the Beni province in northeast DRC where the Allied Democratic Forces (ADF) have killed countless citizens. The ADF are blamed for over a thousand civilian deaths in that region since 2014, the latest of which are the murder of eight in early February and thirty-six in late January. These massacres were violent and brutal, intending to rouse fear among civilians. Since October, 265 people have been killed in this region due to ADF retaliation against the government crackdown on the rebel group. 
Conflict in the Ituri province between the Hema and Lundu ethnic groups has escalated since late 2017, leaving an estimated one million people displaced. Conditions in both official refugee camps and makeshift areas are poor. Even among those who live in camps built by aid groups, many still lack food, clean water, and sanitation. Thousands have died from preventable diseases despite the efforts of humanitarian groups such as Doctors Without Borders to provide medical relief and combat illnesses.
In addition to this, the Ebola virus disease outbreak is still an ongoing crisis in the DRC, with 3,308 confirmed cases and 2,250 deaths as of mid-February. The outbreak still constitutes an international health concern and a major issue within the DRC that is only worsened by instability and conflict that prevent health services from reaching those in need.
Middle East
Yemen 
Saudi Arabia announced that it intercepted missiles fired from Yemen on February 21. The missiles were allegedly fired by the Houthi Rebels toward Saudi cities from the Yemeni capital of Sanaa at 12:30 am. Coalition spokesman Turki al-Malki told the SPA, a Saudi news agency, that, "They were launched in a systematic, deliberate manner to target cities and civilians, which is a flagrant defiance of international humanitarian law," In a statement by a Houthi military spokesman, the group successfully attacked oil company Saudi Aramco along with other sensitive targets in the city of Yanbu. They stressed that the attacks will only continue in case of "continued aggression" and "economic blockade."
Additionally, the Yemeni Houthi rebel group has blocked half of the United Nations' aid delivery programs in the war-torn country. Aid officials and leaked documents acquired by The Associated Press indicate that the rebels aim to gain greater control over the UN's humanitarian campaign. According to the UN, the Houthi obstruction has had heavy consequences, especially on food security and displacement programs. The World Food Program, for example, considered limiting what is now a monthly food delivery program to serve approximately 12 million Yemenis every other month. Another example would be the reported 300,000 nursing mothers along with children under 5, who haven't received vital nutritional supplements in months due to being held hostage by Houthi Rebels in an attempt to get a 2% cut from UN aid. In spite of these obstacles and demands, both UN and American officials are on the record stating that "they are continuing their efforts to deliver aid to Yemenis." The Houthis have since shifted their demands from the 2% cut towards other requests. 
Syria 
Syrian government forces, backed by Russia, are closing in on the final rebel-held areas in the Idlib province in northwest Syria marking the beginning of the end of the nearly decade-long Syrian civil war. Much of these advances have been accomplished by the Russian-led coalition's airstrikes which began in April last year. Since the last series of strikes began at the beginning of December, nearly one million refugees have fled Idlib towards the Turkish border. Turkey, already holding 3.7 million Syrian refugees, has shut its borders. 
In a UN Security Council meeting last week, UN official Mark Lowcock warned that the conflict has escalated to a point that it is nearly impossible to deliver humanitarian aid. Lowcock, as well as others at the UN, have called for a true ceasefire between Russia and Turkey as recent talks between the governments have proved unsuccessful. However, tensions further escalated on Saturday after a coalition airstrike killed a Turkish soldier. 
Iraq 
Protests have continued, but they have lost the support of Shi'ite cleric Muqtada al-Sadr whose influence had previously given the movement significant power. Sadr's relationship with Iran fluctuated in the past two weeks, pushing him to criticize the protests and protesters as immoral. More tangibly, he sent "enforcers," who allude to UN peacekeepers by calling themselves "blue hats," to help break up the protests. Protesters have been kicked out of their headquarters, and some have even been turned over to Iraqi law enforcement.
Despite this, protesters continue to demand structural change in the government. In December, Parliament missed the deadline to name a new Prime Minister. Protesters had hoped that the new Prime Minister would be aligned with their beliefs and would support a more independent, democratic Iraq. There were months of debate before President Barham Salih designated Mohammed Tawfiq Allawi as the candidate to take the role on February 1. Allawi has proposed several new cabinet members and promised to hold early independent elections, but he is still seen as a member of the establishment elite. It remains to be seen what will actually happen when Allawi takes office; a vote of confidence has yet to happen, partially due to continued controversy over his candidacy.
Without significant support, it will be very difficult for Allawi to enact the wide-reaching changes that protesters are demanding. Despite how little success they have had so far, protests against both the government and the new prime minister are set to continue, as is resistance from followers of Sadr.
Southeast Asia
Burma 
As of February, conflict in Burma's Rakhine state has rapidly escalated. However, government restrictions have dramatically reduced both the aid from the international community, as well as the information about the conflict. Tensions have increased between the military and the insurgent Arakan Army, due to which over 19 students were injured by an artillery shell that hit a school last week. Consequently, the government imposed an internet shutdown across five townships in the Rakhine and Chin states, widening the scope of the four Rakhine state townships that have lacked internet access since June 2019. The blackout affects approximately one million people living through conflict and humanitarian crisis. 
Zaw Zaw Hutn, a local humanitarian worker, said they have difficulty helping civilians, mainly because of increased displacement and decreased humanitarian access. The UN's humanitarian aid coordination arm reported that most aid groups have little to no access to eight of Rakhine's 17 townships after the government ordered telecom companies to shut down mobile internet within most townships. The International Rescue Committee and small local organizations that rely on social media to solicit donations for Rakhine civilians have found it hard to continue relief efforts after the shutdown. The displacement camps are also seeing a deterioration of living conditions. According to Zaw Zaw Hutn, children and pregnant women are suffering from malnutrition due to a lack of food supply. Moreover, clean drinking water is becoming extremely scarce, increasing the threat of diseases like diarrhea within these displacement camps. Furthermore, the military has "commandeered" schools and have put them under direct scrutiny, using them as a means to interrogate civilians who they suspect as potential insurgents. Finally, landmines are now increasingly a threat, killing four children last month in northern Rakhine. 
Emerging Conflicts
New Blog Series
Check out our first blog on the Uyghurs in the Xinjiang region of China, authored by Abby Edwards, STAND's Communications and Education Coordinator on the Managing Committee. Over the next few months, STAND will be publishing a weekly blog series on different emerging conflicts around the world in order to take a closer look into these issues. If there is a specific topic about which you are passionate, feel free to email Education Co-Leads aedwards@standnow.org and msmith@standnow.org to express your interest in contributing to the series.
–
Rujjares Hansapiromchok is a second year graduate student at George Washington University and lead of STAND's Sudan Action Committee. Alongside her work with STAND, she is also an Enough Project Student Upstander Fellow. Rujjares contributed the Sudan portion of this update.
Megan Smith is a senior at the University of Southern California, a member of STAND's Managing Committee, and an intern at the USC Shoah Foundation. Previously, she served on the Policy Task Force of STAND France during her junior year and as California State Advocacy Lead during her sophomore year. Outside of STAND, she has interned at Dexis Consulting Group (Washington, DC), DigDeep Water (Los Angeles), and HAMAP-Humanitaire (Paris). Megan contributed the South Sudan portion of this update.
Grace Harris is a junior at Tampa Preparatory School in Florida, where she serves as president of her STAND chapter. She also is a member of STAND's Sudan, Yemen, Indigenous Peoples, DRC, and Burma Action Committees, and is STAND's State Advocacy Lead for Florida. Grace contributed the DRC portion of this update.
Brandon Alonzo is a student at Baruch College in New York City. He serves in the STAND Yemen Action Committee. Brandon contributed the Yemen portion of this update. 
Abby Edwards is a junior in the Dual BA program between Columbia University and Sciences Po Paris and serves on the STAND USA Managing Committee. Prior to this, she served on the Managing Committee of STAND France and worked as an intern for the Buchenwald Memorial, the Journal of European and American Intelligence Studies, and conducted research for the US Department of State – Office of the Historian. Last summer, she conducted research on memorialization and reconciliation in Cambodia as a Junior Research Fellow with the Center for Khmer Studies. Abby contributed the Syria portion of this update.
Mira Mehta is a junior at Westfield High School and serves as the New Jersey State Advocacy Lead. Prior to this, she served on the STAND Communications Task Force for two years. Mira contributed the Iraq portion of this update.
Eesha Kashif is a Junior at Clark University and serves as a State advocacy lead for STAND. She is also a member of the Burma action committee. Other than a member of STAND, she is currently the Vice President for the South Asian Student Association for her school. Eesha contributed the Burma portion of this update.