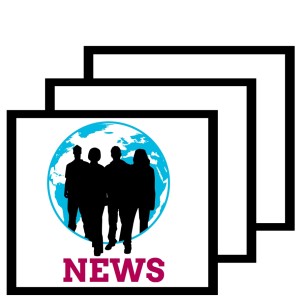 STAND's Weekly News Briefs are compiled weekly by members of the STAND Education Task Force.
This week's news brief highlights continued air strikes on civilian targets in Syria, an air strike by the US-supported Saudi Coalition on a funeral in Yemen, terrorist attacks against the Hazara minority in Afghanistan, and increased violence against Rohingya in western Burma.
Middle East and North Africa
Syria
Last month, a deadly attack on aid convoy at a Syrian Arab Red Crescent Warehouse killed at least 18 civilians and destroyed various lorries and a clinic. On October 5, UN experts declared that the occurrence was an air strike and said that it may constitute a war crime. UN Secretary General Ban Ki-moon has organized an investigation into the attack.
"We're totally devastated by the deaths of so many people, including one of our colleagues, the director of [The International Committee of the Red Cross'] sub-branch, Omar Barakat. He was a committed and brave member of our family of staff and volunteers, working relentlessly to alleviate the suffering of the Syrian people. It is totally unacceptable that our staff and volunteers continue to pay such a high price because of the ongoing fighting," said the SARC President, Dr Abdulrahman Attar.
Various opinions as to who is to blame have surfaced. While the US believes that Russian warplanes are behind the attack, Russia has denied the claim. Meanwhile, The Syrian Observatory for Human Rights said it was unclear whether the strike "was carried out by the US-led coalition fighting ISIL, or Turkey, which is leading an operation against the group in the area with support from Syrian rebel forces."
The recent airstrikes targeting Aleppo have left the city in turmoil. Since the collapse of the US-Russia ceasefire, the UN Satellite Imagery Program says the damage has multiplied. New pictures, mostly of destroyed homes and buildings from the rebel-held areas in the eastern half of the city, show the devastation caused by airstrikes.
Last week, the Turkish Parliament voted to extend its military presence in Iraq for another year in order to take on "terrorist organizations," a likely reference to both Kurdish rebels and ISIS. Iraq's parliament responded on Tuesday by denouncing the vote and calling for Turkey to pull its estimated 2,000 troops out of northern Iraq. Haidar al-Abadi, the Iraqi Prime Minister, warned Turkey that it risks triggering a regional war by keeping troops in Iraq. Conflict may be imminent between the two countries, as relations are already tense due to the Syria crisis and the rise of ISIS.
Emerging Conflicts: Yemen
On October 8, a Saudi airstrike on a funeral for the father of Galal al-Rawishan, the Houthi Interior Minister, underscored the vulnerability of civilians in the conflict in Yemen and the continued violence against civilians in the country. At least 140 were killed and over 500 injured, sparking condemnation from human rights organizations. Over 4,000 civilians have died since the Saudi-led coalition began its operations in the country in March 2015. This attack was called an act of genocide by the spokesman of the Houthi rebel government, which has been fighting President Hadi's government in the brutal civil war which also began last March. Saudi Arabia has denied involvement in the attack, but the event moved the United States to review its policy of providing the Saudi-led coalition in Yemen with munitions, a long-standing demand from human rights organizations such as STAND and Amnesty International. This move comes weeks after the Senate rejected a proposal that would have blocked an arms deal with Saudi Arabia worth $1.15 billion.
Emerging Conflicts: Afghanistan
Recent acts of violence continue to underline the tragic and deteriorating conditions that the mostly-Shia Hazara face. The Hazara are an ethnic and religious minority residing in parts of Afghanistan and Pakistan. In Kabul, on the eve of the Day of Ashura, October 12, a gunman opened fire on a group of Hazara Shia mourners at the Sakhi Shrine, killing 18 and injuring 54. The next day, a bombing at a Shia mosque in Balkh District in Northern Afghanistan killed at least 14 people, and injured dozens more. ISIS claimed responsibility for both attacks. The Hazara were persecuted on a systematic basis by the Taliban when they controlled the government in Afghanistan from 1996 to 2001. Though the Taliban is no longer in power, the Hazara are still persecuted in areas that are Taliban-controlled and other terrorist-controlled areas. Violence against the Hazara has displaced thousands into countries like Iran and Pakistan, where they continue to face discrimination over their ethnic and religious identity.
Southeast Asia
Burma
On October 7, the US officially announced the lifting of sanctions against Burma. 50 controversial public figures were removed from the US Treasury's Specially Designated Nationals and Blocked Persons (SDN) List, including the country's former head of state Senior General Than Shwe. An additional 16 high-ranking military officials and 5 Burmese businessmen accused of corruption (U Tay Za, U Khin Shwe, Yuzana U Htay Myint, U Zaw Zaw and Stephen Law) were also exonerated. These men and their families have been involved in trading arms to North Korea and supporting trade in illegal narcotics for decades. The US claims that this decision demonstrates the US's commitment to support growth in Burma and rebuild trust between the two nations in light of the progress Burma has made towards peace and democracy. However, many critics of the decision argue that those who stand to gain from the lifting of sanctions are not ordinary Burmese citizens, but rather members of the old military regime who are already rich and powerful.
The success of Burma's democratization processes has been called into question over the past week following the arrest of a young police officer charged for criticizing the leadership of State Councillor and Nobel Peace Prize Laureate Aung San Suu Kyi via Facebook. The accused man, Zaw Zaw (aka Ngaphar), from North Dagon Township, faces 5 years in jail. His arrest has stirred discontent among right-wing factions in Burma who have accused Suu Kyi's party, the National League of Democracy, of double standards regarding free speech. According to right-wing newspaper Eleven Myanmar, 30 people have been arrested for publicly criticizing the party since last November's election. If true, this could become dangerous ammunition in the hands of the party's many opponents.
Furthermore, many in Burma are questioning whether the peace agreement made last October (and consolidated by the newly elected National League of Democracy) has had any impact on the ground. Over the past 6 days, Rakhine State in Southwestern Burma has been racked by conflict. Over a dozen soldiers and police have been killed, and a large, but unreported, number of civilian casualties took place after 300 men attacked the town of Maungtaw. A state of emergency has been announced, which has imposed a 7 PM to 6 AM curfew and closed all schools in Maungdaw and Buthidaung townships Rakhine State. Burmese authorities are on the hunt for the men involved in the uprising, who, if caught, are likely to face execution. According to police, 8 of the attackers have already been killed by state troops and 2 captured. According to the Special Advisor to the Secretary-General on Myanmar, Vijay Nambiar, "the recent clashes have not only caused grievous deaths and injuries including to infants and children, but also displaced tens of thousands of people" in the region, which is already at the centre of Burma's growing Rohingya crisis. The UN has urged the civilian population of the area to exercise "maximum restraint" and not to target or place blame on minority groups, particularly the Rohingya community.
In light of recent events, international organizations have warned of a heightened risk of Islamophobic attacks and discrimination against displaced Rohingya communities in Western Burma. This week, the International Organisation for Migration published a statement urging Burmese police and aid organizations to offer greater protection for displaced Burmese nationals, who are largely Rohingya, on the Bangladeshi border. It warned that the recent crackdown on Rohingya settlements may send a dangerous message to Buddhist nationalists who are already hostile to the state's vulnerable and marginalized residents.
There has also been unrest in the Shan State after the Burmese Army attacked a Restoration Council of Shan State/Shan State Army (RCSS/SSA) relief centre for drug addicts in Mong Kung Township on October 5th. The fighting has forced 2,000 people to flee their homes and scatter across the state, many seeking refuge in monasteries. Many in Burma fear that these recent attacks may destabilize the peace agreement, which is already unpopular among many in Burma's eastern provinces.  
The Burmese government and army must take urgent action to prove their commitment to peace and democracy and rebuild trust with the country's marginalized civilian populations.
–
Ana Delgado is STAND's Middle East and North Africa Coordinator, focusing mainly on Syria. She is a Senior at University of North Carolina at Chapel Hill, majoring in Political Science and Peace, War, and Defense.
Jason Qu is STAND's Emerging Conflicts Coordinator, focusing today on Yemen and Afghanistan. He is a Junior at Bronx High School of Science.
Sophie Back is STAND's Southeast Asia Coordinator, focusing mainly on Burma. She is a Senior at the University College of London.