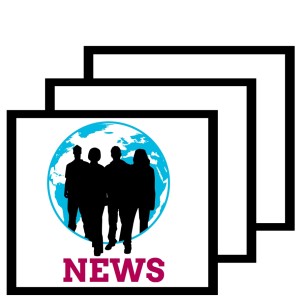 Central and West Africa: Central African Republic
Ruhi Bhaidani
Recent violence in Batangafo, Ouham Province has left property damaged, 10 people killed and many others injured. Batangafo hosts the Central African Republic's largest internally displaced persons (IDP) camp where over 30,000 people reside. The damage inflicted at Batangafo included the burning of 730 shelters at the IDP site. The outbreak at Batangafo caused thousands of individuals to flee for  international NGOs, MINUSCA, and other public buildings. Another recent attack occurred at Ouaka Province in Bambari which left three people dead and injured and displaced 30 people. The violence is just part of a set of recent outbreaks in the nation. Aurélien Agbénonc, the UN Humanitarian Coordinator in CAR released a press release stating "I condemn all attacks causing deaths and injuries among the civilian population, and reminded all parties involved that the indiscriminate attack against civilians is a war crime." According to Agbénonc and UN reports, the prolonged violence in the Central African Republic has led to more humanitarian needs in the nation as well as to more refugees and IDPs produced by the conflict. Until the recent violence, the UN estimated that CAR had an internally displaced population estimated at 399,000 people, while almost 460,000 were refugees in neighboring countries.
New and extremely violent tactics of militant groups in CAR have been noted as well. Christian militias have been accused of burning "witches" at the stake according to a recent UN report. The militias would kidnap Muslims whom they accused of witchcraft, tied them to stakes, and then burnt them alive. This is not the first case of witch-burnings in CAR. similar burnings occurred between December 2014 and early 2015 under the guidance of Christian "anti-balaka" militia. The aforementioned UN report documented this finding with images of charred bodies and victims tied to wooden stakes. UN investigators claim that the Christian rebels had used witchcraft motivated by extortion of money. The report documents victims being forced at gunpoint to pay between 20,000 and 50,000 Central African Francs in bribes to avoid being accused of witchcraft.
Pope Francis greeted authorities from the region and schoolgirls at a heavily guarded Bangui airport for the final leg of his trip across Kenya, Uganda, and CAR. During his visit, Pope Francis encouraged the nation to disarm and reconcile, pointing to the upcoming elections as an opportunity for the nation to "serenely begin a new phase of its history." The Pope called on the people of CAR to recognize their "unity in diversity", and stated, "It's about living and building from the marvelous diversity of the world around us, avoiding the temptation of fearing the other, of what is unfamiliar, of those who don't belong to our ethnic group, our political choices or political confession." Pope Francis' visit occurred despite security fears and sought to inspire hope and reconciliation among Central Africans. The United States' Secretary of State, John Kerry also sent a message to CAR congratulating the nation on their National Day celebration on December 1, 2015.
Yet, even after the Pope left, violence has continued. A Muslim man was killed the day after Pope Francis' visit to CAR. The Pope's visit prompted many Muslims to venture through the Christian no-man's land to hear the Pope speak. According to Ibrahim Hassan Frede, a spokesperson for the Coordination of Central African Muslim Associations, "This morning there was a Muslim who wanted to head out of the enclave. He was intercepted. His body was carried to the mosque." This killing could be telling of serious future conflicts, and according to Lewis Mudge, an Africa researcher with Human Rights Watch, "On the heels of the pope's visit, what we've just seen at the mosque is a lot of anger. They think this is a provocation. I think we're still in a situation that could spiral out of control."
Great Lakes of Africa: Burundi and Democratic Republic of the Congo
Lindah Mogeni
United States President Barack Obama joined the African Union and European Union by issuing an Executive Order to impose sanctions against participants in the current violence in Burundi. The sanctions include freezing assets and visa restrictions on Burundians who are 'undermining peace in the country.'
Maman Sambo Sidikou, Special Representative of the UN Secretary General in DRC, strongly condemned the simultaneous attacks on a MONUSCO base, a PNC (Congolese National Police) position, a FARDC (Congolese Army) position and a local hospital by ADF rebels in Eringeti, Beni territory in Eastern DRC's North Kivu province. The UNHCR representative in DRC, Jose Maria Aranaz also condemned the attacks and reiterated Maman Sambo Sidikou's assertion that MONUSCO will be adamant in its efforts to help ensure civilian protection.
The attacks, which occurred on November 29, elicited violent clashes between the ADF and the FARDC and resulted in a death toll of 24 people as revealed by the spokesman of the UN Mission in DRC, Felix Prosper Basse, though he stated that certain information was yet to be verified.
FARDC was able to regain control of Eringeti after several hours of tense fighting. Among the confirmed dead include 11 ADF rebels, 4 Congolese soldiers, 7 civilians and 1 MONUSCO peacekeeper.
Approximately 2000 residents of Eringeti fled attacks and subsequent clashes between the Allied Democratic Forces, a Ugandan rebel group, and UN and local allied forces. Many of the residents took refuge in Luna, Ido, and Komanda, each of which are located in neighboring Ituri province. Komanda's civil society president, Daniel Sezabo, has expressed concern over the 'uncontrolled movement' of the displaced and urges people to be alert to possible infiltration by ADF rebels.
Middle East and North Africa: Syria
Maddie King
Western officials continue to face difficulty as they prioritize the search for political solutions to the conflict in Syria. Presidents Vladimir Putin and Barack Obama met on multiple occasions during the COP21 climate summit in Paris to discuss solutions in Syria. Reports indicate that the two leaders will attempt to compile a list to formally identify and differentiate between extremist groups and legitimate political opposition. While Russia has reaffirmed their commitment to coordinate with the United States diplomatically and militarily in fighting ISIS in the region, there remain many challenges to attaining international consensus. Putin has referred to last week's downing of a Russian fighter jet by Turkey as a "treacherous stab in the back" accusing the Turkish government of attempting to protect the state's illegal imports of Islamic State produced oil. At the same time, members of the Obama administration have accused the Syrian government of purchasing oil for ISIS as well, blacklisting Syrian and Russian businessmen suspected of facilitating these transactions. This action highlights the critical obstacle between Russian and American cooperation, the role of Assad in the future of Syria. While Russia continues to coordinate military force with Assad's army and conduct diplomatic meetings, the Obama administration remains consistent in their opposition to any degree of complicity in Assad's regime. Furthermore, US officials have concerns around the heavy civilian casualties of the Russian airstrikes that may impede coordination efforts.
In Syria, this week the al-Qaida-affiliated al-Nusra Front attacked posts in Aleppo belonging to Jaish al-Thuwwar, an Arab rebel group allied with the Syrian Democratic Forces and backed by the United States, leaving 23 fighters dead. A Russian airstrike on a market in the northern rebel held town of Ariha last Sunday killed at least 18 people, with some reports indicating casualties as high as 40, with 70 others wounded. On Thursday, more than 50 American troops arrived in northern Syria to assist in training Kurdish YPG forces (a newly created Kurdish coalition including the PYD) in launching offenses against ISIS in Jarablus and Raqqa. The US also plans to resume heavy American-led coalition airstrikes. Saleh Muslim, leader of the  PYD, another Kurdish militia group, has released a statement demanding representation at the Syrian opposition conference organized by Saudi Arabia scheduled for next month.
South Sudan
Jason Qu
Despite initial confusion regarding the return of ex-detainees and opposition figures to Juba due to conflicting reports on their travel arrangements from the South Sudanese Government and their host nations, opposition politicians and exiled SPLM members have returned to the capital after two years of exile, including Rebecca Nyandeng de Mabior, the wife of John Garang de Mabior, the late founder of the Sudan People's Liberation Movement. This is in accordance with measures in the security arrangements agreed upon by the government and opposition in late October of 2015. Many of those who have returned plan to join and support the Joint Monitoring and Evaluation Committee (JMEC) in the implementation of the peace agreement, notably Rebecca Nyandeng de Mabior. The Committee headed by Festus Mogae, former President of Botswana had taken over the role of the Intergovernmental Authority on Development (IGAD) in overseeing the implementation of the peace agreement in South Sudan.
A conference regarding the implementation of the August Peace Agreement was held on Friday, November 28 between the government in Juba and the SPLM/A-IO. It was also attended by ex-detainees and opposition figures that have returned to Juba, but the return of Riek Machar is still something that has yet to be determined due to lingering concerns from the opposition regarding security which has been reiterated by Festus Mogae, the head of the JMEC. First scheduled to take place on November 23, this conference was postponed twice before being called off for an indefinite period of time. Community Empowerment for Progress Organization, a civil society organization in South Sudan, has been an outspoken critic of the postponement, citing a lack of commitment by both sides and international parties to achieve peace in the country. Mogae added that the peace deal could be at risk of collapse as the deadline for the formation of a transitional government was not met and fighting continues to rage and intensify in Unity State. This concern has been restated by the Troika (Norway, the United States, and the United Kingdom) which has asserted that a failure to effectively implement the agreement could cause a worsening of an already volatile political atmosphere and humanitarian situation in the country.
Despite a peace deal between the South Sudanese government and opposition groups, this week has been witness to a continuing trend of ceasefire violations and violence in South Sudan. On November 25, SPLA air raids carried out using helicopter gunships on a SPLA-IO garrison in Mundri County of Western Equatoria State, killed two top rebel commanders, Brigadier General Tito Biel Chuor and Brigadier General Charles. SPLM/A-IO Brigadier General Nyagwal Ajak Deng claims that a separate air raid on Kaka is part of a series of ceasefire violations that are undermining peace efforts in the country. In Eastern Equatoria, where an ambush on a bus travelling the Juba-Nimule Highway left 7 dead on November 19, the SPLA has launched an offensive on an opposition-controlled camp, with the government accusing these rebels of carrying out the ambush on the bus. A sense of calm has been restored to the area, and the opposition has continually denied these allegations.
On November 27, the SPLM-IO elected Secretary-General Dr. Dhieu Mathok Diing Wol to head the opposition. Wol has reaffirmed his support for the Joint Monitoring and Evaluation Committee and the implementation of the peace agreement throughout South Sudan. He has held a number of meetings in recent weeks within the opposition to discuss the implementation of the agreement. This development comes as the JMEC was received by the African Union for the first time and received AU support for the implementation of the peace agreement.
An Integrated Food Security Phase Classification (IPC) team has asserted that a considerable number of displaced and aid-reliant people could face famine and "catastrophic" conditions when the dry season begins in January. The World Food Programme, the UN's premier agency to combat hunger, has released statements that almost four million South Sudanese continue to face hunger and over 30,000 in Unity State are facing starvation. Fighting in this volatile part of South Sudan has made the delivery of vital food aid difficult. In response to worsening conditions, the UK and China have respectively contributed an additional 20 million pounds and 5 million dollars to help alleviate conditions in the country. Amid a deteriorating security situation, aid agencies are also find it difficult to provide much-needed services due to a large surge in robberies and seizures of goods and equipment, especially after those at Nile Hope, a charity in South Sudan, had been held at gunpoint and robbed on November 23rd.
Officials have confirmed that the SPLA has withdrawn from Juba as part of agreed security arrangements, and plans to demilitarize the city and institute a joint SPLA/SPLA-IO force to provide security. As part of the August agreement, 250 soldiers have left for Magiri, an area outside of the city lines. According to the SPLA, this withdrawal will continue until the conditions of the agreement are fully met, which calls for a joint force of 4,380 troops in Juba. As these troops are re-deploying, the SPLA-IO have declared that despite initial demands over an opposition to a constitutional amendment over the creation of 18 new states in the country, beginning on Tuesday, they are going to send a long-awaited 550-man advance team of key opposition leaders and personnel, a prerequisite to the return of Riek Machar to Juba. Machar has consistently put off his return to Juba due to concerns over his security.
UN Secretary-General Ban Ki-Moon has requested to deploy 1,100 new peacekeepers to South Sudan amid a new crucial phase in the implementation of peace, fear of new atrocities, and escalating violence in the country. Charles Kisanga, former Minister of Information of Western Equatoria has been named the head of the South Sudan People's Patriotic Front, a newly formed rebel group mainly composed of the Arrow Boys militia in Western Equatoria. They have vowed to overthrow what they call a "tribal regime" in regards to controversy surrounding Kiir and allegations that from the beginning of the crisis, he has worked to empower the Dinka Tribe of which he belongs to in the political structure of the nation. This could risk new instability in Western Equatoria, despite the peace agreement signed last week between the government and key rebel factions in the area. Kisanga has also stated that he will seek an alliance with the SPLM-IO. Despite rising tensions and increased risk for violence through events such as this, Secretary-General Ban Ki Moon's call for more peacekeepers has been contested by some in Juba as being unnecessary and potentially harmful to the peace process by introducing more armed personnel to the country, and that in order for peace to succeed, the peace agreement needs to be given time to be effectively implemented.
Sudan: Darfur
Jason Qu
Despite initial optimism by the African Union and other entities when the SPLM-North (SPLM-N) and Khartoum agreed to hold a tenth round of talks in Addis Ababa to discuss the implementation of a humanitarian cessation of hostilities and a comprehensive peace agreement, the talks have unfortunately stalled and collapsed, with the United Nations Security Council reaffirming calls for a ceasefire in Blue Nile and South Kordofan State. There were key divergences in the conversations as both sides have traded accusations and blame for the failure of the talks, such as over the issue of delivering of humanitarian aid with Khartoum refusing to allow cross-border aid from Kenya and Ethiopia in favor of domestic assistance, a key demand of the SPLM-N. Also, the issue of a political framework to use in reaching a final resolution has been a major sticking point, with Khartoum stating that they will continue to use the conditions stated in the Doha Document for Peace in Darfur even though the rebels want a new political framework.
In light of the failure of these talks, the AU has announced December 7th as the date for a preparatory meeting for the national dialogue conference, launched by Khartoum to find political solutions to grievances in the country, which had been boycotted by almost every political opposition and rebel group in Sudan, due to a lack of trust of Sudan President al-Bashir's Government. The Sudan Revolutionary Front (SRF), an umbrella organization of major rebel groups, including the SPLM-N, has stated that they intend to attend the preparatory meeting. The participation of other groups like Sudan Liberation Movement-Minnawi (SLM-N) is still in question due to a split in SRF leadership last month and the sentencing to death of 18 of its member. The release of prisoners of war remains a primary demand of rebel groups that is supported by the African Union to facilitate peacemaking in Sudan.
Intercommunal clashes continue to sweep parts of Sudan as the harvest season heightens tensions between tribes as well as between farmers and herder militias. Two have died and 16 have been wounded in a clashes as a result of disputes over agricultural land in the Northern State. There have been ongoing allegations from farmers in North Darfur that armed militiamen continue to attack them, primarily over disputes regarding crop damage by grazing livestock. In an attack by the militia of the Abbala tribe on November 23, one farmer was shot, and 25 women and other farmers were allegedly assaulted. On November 27, three farmers were killed by cattle herders in two separate altercations in Darfur. In East Darfur, a herder killed two farmers after they attempted to take a flock of sheep as compensation for damage they caused to their crops after venturing onto their property. In South Darfur, an eyewitness reported that a farmer had been killed after an altercation with a herder who wanted to seize his crops. In another incident in South Darfur, after a group of farmers attempted to chase away a herd of camels, the owners opened fire on them, killing farmer Ahmed Ibrahim Mohamed Hamid. These incidents are a trend in a continuous cycle of intercommunal violence in parts of Sudan, which have claimed many lives and continue to threaten regional stability.
The ceasefire declared by Khartoum and rebel groups under the Sudan Revolutionary Front appears to be crumbling in the face of possible military escalation. Amid stalled peace talks, the Sudanese Army has declared that they are raising the state of alert in areas of conflict in Darfur, Blue Nile, and South Kordofan, as well as their intention to seize SPLM-N and other rebel strongholds and supply lines in the area. The Army has confirmed that they will be deploying more security forces throughout the country, in order to capture contested areas and intervene in tribal conflicts, especially in these three regions, which could undermine the ceasefires and tilt the country back into full-scale war. This also comes after a report by an eyewitness in Darfur's East Jebel Marra that a Sudanese aircraft had dropped seven bombs in the area, seriously injuring a civilian woman.
Southeast Asia: Burma
Sophie Back
Violence in eastern Burma is ongoing with violent clashes between the military and local militant groups. The conflict has uprooted more than 10,000 people since October 6, and reports published this week claim that the Burmese army has been involved in bombing schools and Buddhist temples, firing on civilians and raping women.
This week South-East Asia director of the World Health Organisation (WHO), Poonam Khetrapal Singh spoke out about physical and sexual violence, which affects 1 in 3 women in Southeast Asia. The director stressed the importance of this issue in relation to poverty reduction, peace and security and the dangers faced by refugees in particular.  November 25 marked the beginning of a 16-day campaign against gender-based violence themed 'prevention' between now and Human Rights Day, on December 10. The campaign is backed by the UN Framework on Preventing Violence against Women, which was launched on Wednesday. Victims of rape, abuse and forced marriage among displaced Rohingya communities in Burma and its neighbouring countries will be a key priority of this new initiative.
In Kathmandu, Nepal, Rohingya refugees have been staging sit-in protests since October 27 outside UNHCR headquarters in a plea for fairer treatment of refugees by the international community. The protesters claim that life in Nepal has become unbearable since the refugee agency cut subsistence allowances for refugees by 25 percent in recent weeks, to just 55 U.S. dollars a month. In January 2016, the allowances will be scrapped completely, and refugees will be left to fend for themselves. The global refugee crisis is placing an added strain on the UNHCR operations and funding is desperately needed to protect Southeast Asia's vulnerable refugees.
On Wednesday, Burmese police officials arrested publisher Kyaw Kyaw Wai and 4 of his employees in Yangon for publishing a calendar which expressed solidarity with Burma's Rohingya communities and rebuked the government's claim that 'Rohingya' is not a legitimate ethnic group in Burma. The calendar caused outrage among hard-core Buddhist nationalists who fear the 'Islamization' of Burma and the police reacted by arresting those involved for causing "fear or alarm to the public." The men are currently facing prison sentences of up to two years as prisoners of conscience.