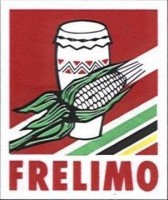 This update is by STAND's Education Task Force members Colleen Fonseca and Sagal Hashi.
For the past several weeks, the two main political parties in Mozambique have been clashing. Frelimo, the current political party in control has currently engaged in a potential conflict with the leading opposition party Renamo. The conflict gained limited international attention in late October when Renamo announced it's withdrawal from a Peace Accord. As stated by Renamo spokesperson Fernando Mazanga: "Peace is over in the country, the responsibility lies with the Frelimo government because they did not want to listen to Renamo's grievances." Renamo, a former anticommunist rebel group is now Mozambique's largest political opposition party. There are currently heavy clashes between Renamo and government forces. According to Renamo, the Frelimo led the government in monopolizing political power in Mozambique through the complete control of multimillion dollar foreign investments.
In addition, there are recent reports of armed conflict between the two opposing parties. The government occupation of the Renamo base located in the Sofala province, north of the capital Maputo, had resulted in clashes between government and Renamo forces. Government forces were said to have occupied the Renamo base after the ambush of government security by Renamo militia.
As a result of the clashes between government forces and Renamo militia, civilians have fled their homes. The Mozambique army issued a statement encouraging all those who fled to return to their respective provinces. The president of Mozambique, Armando Guebuza, issued a statement to the leader of the Renamo political party, Afonso Dhlakama, to meet on Friday, November 8. The proposal for peace talks was denied by Renamo as they have officially commenced the boycott of local elections that are to happen later this month.
In order to understand the complexity and importance of the recent calling off of the 1992 Peace Accord, one must understand Mozambique's recent war-torn history which began in 1964-74 with their war for independence followed by a war with Rhodesia from 1976-80, and 1981-92 during a Cold War proxy conflict. The political climate was shaped largely by its armed liberation struggle from Portugal. Frelimo emerged as a response to cruel Portuguese colonialism. Founded in 1962 and in Dar Es Salaam, Tanzania, the movement began orchestrating military attacks in 1964. These continued for most of the 1960's, and in the early 1970's the movement garnered public support for its expansion of health and educational services. Frelimo, the only liberation movement in Mozambican history, finally signed a peace agreement in 1974 with its colonial ruler. The Peace Agreement was soon followed by independence when the Portuguese government collapsed in 1975.
After gaining independence, Mozambique's geographic location proved to be problematic. Bordering both Rhodesia (now Zimbabwe) and South Africa, where apartheid systems were prevalent, racist systems threatened the stability of the newly emerged country. Mozambique's involvement with housing and supporting Rhodesian independence fighters created conflict between the two nations. In response to Mozambique's imposed sanctions on Rhodesia and support of independence fighters, Rhodesia launched an anti-Frelimo guerrilla force formally known as Renamo. The opposition combatants consisted of former soldiers and Mozambicans who were repressed in the new Fremlimo political systems. As economic instability ran rampant in regions within Mozambique, many citizens grew frustrated with Frelimo. Infighting within the party also contributed to increasing numbers of Renamo fighters.
After Rhodesia emerged as the independent nation now recognized as Zimbabwe, Renamo was handed over to South Africa. At this time, the United States and Soviet Union were competing for budding African nations. The Cold War proxy war's concentration fell on the continent due to the race for democracies for the US, and communism for the Soviet Union. Simultaneously, Ronald Reagan was taking his place as president, and backed and helped to create armed opposition forces to nations like Mozambique due to its communist leanings. South Africa, who firmly opposed communism, supported Renamo forces in shipping them into Mozambique.
All of these outside forces that previously supported and pressured Mozambican's are no longer present. Joseph Hanlon, an academic studying Mozambique, stated: "It's not a return to war because neither side could wage a war.  If you go back to the 1990s, Renamo was supported extensively by apartheid South Africa and informally by the United States; they had substantial military capacity. Now, Renamo is composed of aging guerrillas who are now in their 50s and 60s and Mozambique opted after the civil war to have a very small military, so it does not have strong military capacity either. So neither side can go back to war."
Nonetheless, the fact that the Renamo political opposition party has decided to boycott the upcoming elections this month should not be taken lightly. The Renamo are demanding electoral reform from the government all while clashing with governmental armed forces and civilians. The recent clashes have resulted in the displacement and killing of civilians. As a warning issued by the president of Mozambique, Armando Guebueza, unrelenting political violence in Mozambique has the potential to cause destabilization of the state.