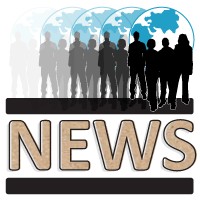 This News Brief details the changes that conflicts in Syria and Burma have undergone in the past year. Thanks so much to STAND's wonderful Education Team for putting it together!
Syria
The Syrian conflict has seen major developments over the past year. There have been three separate accusations of chemical weapons. While President Obama has declared that any use of chemical weapons by the Assad regime would constitute a "red line" for US involvement in Syria, he has since stated that the international community must agree that chemical weapons were involved before any military intervention. While Turkey has asserted that the Assad regime did indeed use chemical weapons, American and British intelligence officials have stated that evidence from previous potential chemical weapons attacks is too degraded to make a definitive statement.
Most Western nations have yet to come to a consensus on arming Syrian rebels. The European Union just lifted its arms embargo on arming Syrian rebels on May 28. After the most recent alleged use of chemical weapons, the Obama administration indicated that it is considering arming the rebels. The Arab League endorsed arming rebel groups in late March.
Tensions also rose within Syria's main opposition group in March. After the election of Ghassan Hito to prime minister of a newly created interim government, the former leader of the Syrian National Coalition, Moaz al-Khatib, resigned. The main armed rebel group in Syria, the Free Syrian Army, did not endorse Ghassan Hito's election. Regional tensions have also been growing as Israel has launched two airstrikes in Syrian territory, in January,and early May. Both strikes allegedly targeted shipments of weapons heading for the Lebanese pro-Assad group, Hezbollah. The latest strike was condemned by Turkey as well asIran and the Assad regime.
Several important diplomatic developments have recently taken place or are scheduled for the coming months. On May 16, Turkish Prime Minister Recep Erdogan and President Obama met to discuss resolving the Syrian crisis. On May 15, the UN passed a resolution condemning Assad's forces and praising the opposition. However, the resolution did not see as much support as it had previously due to concerns over the growing armed Islamist presence among the rebels. The US and Russia have pledged to meet at a conference in coming months to discuss resolving the crisis. However, Russia is insisting that Iran attend, causing tension with its Western counterparts.
Meanwhile, the crisis continues to worsen. The president of the UN general assembly announced Wednesday that the death toll has now risen above 80,000, 20,000 of which have occurred this year. The number of Syrian refugees is now over 1.5 million according to the UN's refugee agency, UNHCR.
Burma
The past year has seen the prospect of a free and peaceful Burma tarnished by sectarian violence, particularly against minority Muslims. Three major episodes of violence plagued the country this past year: in June 2012, October 2012, and April 2013. The violence during 2012 predominantly saw Buddhists targeting the stateless and primarily Muslim Rohingya in western Burma. Over 100 people, both Buddhist and Muslim, were killed and 125,000 displaced from the ensuing violence. In 2013, growing animosity towards Muslims in general in Burma was affirmed by additional violence in the center of the country that has to date killed at least 40 and displaced 13,000. This year, minor incidences, like an argument at a gold shop and a girl crashing her bicycle, spiralled out of control to become wider interfaith clashes between Buddhists and Muslims.
However, not all news emanating from Burma is negative. Peace talks are underway between the Myanmar military and Kachin Independence Organization to re-establish a ceasefire agreement that broke down in June 2011. Over 850 political prisoners have been released under the Presidency of Thein Sein, despite 160 political prisoners remaining behind bars. In addition, following US President Obama's landmark visit to Burma in November last year where he became the first sitting US President to visit the country, Myanmar President Thein Sein is set to become the first Burmese head-of-state to visit the White House in 47 years. The US, EU, and others have eased economic sanctions against Burma for the country's democratic process and engagement, yet most military sanctions against Burma remain in place.
After such an eventful year, there is no doubt there is much to come during the coming months. Here are the key issues that will most likely garner additional media attention in Burma this summer:
Aung San Suu Kyi, MP and Nobel Peace Prize laureate, has recently confirmed she will seek to amend the country's constitution to decrease the power of the military.
The causes of this past year's previous clashes remain largely unresolved, so further sectarian violence between Buddhists as Muslims will not come as a surprise.
The international community has largely condemned the 1972 Citizenship Law that denies many basic human rights to the Rohingya, yet it is not clear whether the government will seek to address it.
The nationalist Buddhist, anti-Muslim group known as the 969 Movement has substantially grown in popularity following the year's violent clashes between Buddhists and Muslims. Many believe that this organization helped fuel the violence of the past year.