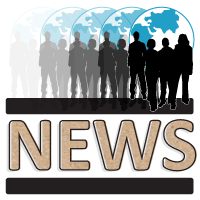 Sudan
Sudanese authorities in South Kordofan have increased security measures on the border with South Sudan after the failure of talks in Addis Ababa on the implementation of security arrangements. Khartoum and Juba failed to agree on the issue of South Kordofan and Blue Nile rebels. The Sudanese government accuses South Sudan of harbouring and supporting them, but Juba refuses to discuss the issue saying it is an internal Sudanese affair.
Dozens of workers from Sudan's state TV staged a protest on the 26th of January to denounce deteriorating working conditions in the form of aging and faulty equipment, as well as the accumulation of financial arrears. In addition, Sudan has lost its voting rights at the United Nations for failing to pay its dues to the world body. Both of these events reflect the fact that oil production, the major source of revenue for both Sudan and South Sudan, has yet to resume, making it increasingly difficult for the Sudan to cover its costs.
On January 30th, Mia Farrow condemned the U.N.'s election of Sudan as one of four vice-presidents of its 54-member Economic and Social Council (ECOSOC), a top U.N. body that regulates human rights groups, among other tasks.
Darfur
Around 100 pro-government militia vehicles loaded with various types of weapons and ammunition were seen heading into West Jebel Marra, Central Darfur, on Tuesday morning.
The militia are accused of "Indiscriminately looting and beating" civilians in the area. The gunmen claim they are following orders from Khartoum "to clean up the area of traitors and assassins". According to the militias, the Sudanese President Omar al-Bashir and the Defense Minister Abdul Rahim Mohamed Hussein are accusing the local residents of supporting rebel groups and of being their spies.
The Sudanese government and a splinter faction of the Justice and Equality Movement (JEM) are negotiating a temporary ceasefire agreement in the Qatari capital. The parties will discuss power sharing, wealth sharing, compensation, return of internally displaced persons and refugees, justice and reconciliation, and security arrangements. A representative from the JEM emphasized that "The DDPD [Doha Document for Peace in Darfur] is the foundation on which we build," meaning that any deal between the two parties would not contradict, but add to the DDPD.
South Sudan
On Sunday, two thousand people were forced to flee to a U.N. base after a battle between South Sudanese soldiers and the guards of a former rebel commander laid waste to a small town. Background: In Jonglei State, there has been a cycle of revenge killings between the Murle and Lou Nuer tribes, often provoked by cattle raids. More than 1,500 people have been killed in the clashes since South Sudan's independence. The South Sudanese army is accused of serious abuses committed against civilians, including simulated drownings and rape, during a disarmament process aimed at ending the inter-ethnic violence.
Burma
The NGO Child Soldiers International released a report on Thursday January 24 claimed the Myanmar military and Kachin Independence Army (KIA), the armed arm of the Kachin Independence Organization (KIO) that fights for greater autonomy in Burma's Kachin State, both continue to recruit and use child soldiers. The report cites a lack of political will as a key cause of the continuing use of child soldiers in Burma.
On Friday January 24 David Robinson, the US principal deputy assistant secretary of state for the Bureau of Population, Refugees, and Migration, visited Mae Lae refugee camp near Burma's eastern boarder in Thailand to announce that the US will cease its resettlement program of Burmese refugees within the next four months. Although believed to be motivated in part by Burma's recent reforms and ceasefire agreements with various armed ethnic groups, Robinson cited the decision had been reached because the US had reached its quota of refugees from Burma.
On Tuesday January 29 the Myanmar government and the KIO agreed to hold informal peace talks in Kachin State to address the ongoing violence since ceasefire agreements broke down in June of 2011. So far this month, the Myanmar army has reportedly shelled civilian Kachin towns twice, once on January 14 and January 29. So far, around 100,00 Kachin have been displaced since fighting began in 2011.
Additionally, the Myanmar government has abolished a 25-year-old ban on public gatherings on five or more people. The ban was selectively utilized to crush anti-government protests, such as a protest over a controversial copper mine during which, The New York Times has reported that Myanmar police forces used white phosphorus to disperse protesters. White phosphorous, although not considered a chemical weapon, is often used in war, not protests, and can cause serious harm including death.
Syria
The Syrian army has reported that Israeli jets crossed into Syrian territory on Wednesday and bombed a military research center in Jamraya. The Assad regime denied earlier reports quoting US and regional officials as saying that the strikes targeted a shipment of weapons being carried from Syria to Hezbollah in Lebanon. Lebanese officials have reported a sharp increase in activity of Israeli warplanes in Lebanon in the past week, but stated that the strikes did not take place in Lebanese territory.
Syrian opposition leader, Moaz al-Khatib, announced on Wednesday that he would be willing to negotiate with members of the Assad regime to bring a peaceful end to the country's civil war. Al-Khatib was chosen in November to head the Syrian National Coalition, an umbrella group meant to represent most of the rebels. The move by al-Khatib provoked a wide outcry among opposition leaders and threatened to fracture the opposition. Afterwards, al-Khatib said that he was only stating his personal opinion and would not be negotiating "about the regime remaining, but for its departure at the lowest cost in blood and destruction".
On Tuesday, at least 71 bodies were found, most of which appeared to have been killed execution style. Activists say that the victims were killed after being kidnapped by government forces, while the Syrian government claims that the victims were kidnapped and killed by terrorist groups (the term the government uses to describe the rebels) in an area under their control.
United Nations Secretary-General Ban Ki-moon announced Wednesday that donor countries have pledged more than $1.5 billion in aid to those affected by the Syrian crisis. Roughly $1 billion of the pledged aid is earmarked for Syria's neighbors hosting refugees, and about $500 million designated for those still inside the country. Most of this $500 million is likely to go to groups working from Damascus under official Syrian government supervision. Some outside aid agencies, such as the Paris-based group Doctors Without Borders (Médecins Sans Frontières), have been able to reach those in rebel-held areas after crossing through neighboring countries.
Democratic Republic of the Congo
The US Treasury Department has designated Eric Badege and Jean-Marie Runiga, two senior leaders of the M23, as persons contributing to the conflict in the DRC. Bedege and Runiga are on the UN's consolidated asset freeze and travel ban list.
A 12-member committee of experts is expected to present findings of the failed March 23, 2009 peace agreement this week. Uganda's minister of defence, Cruspus Kiyonga, will communicate the summary of the findings to leaders at the peace talks. The committee will provide information and evidence from both delegations regarding the implementation of the former peace agreement.
The African heads of state meeting in Addis Ababa have postponed the signing of a regional peace agreement for eastern DRC, which was scheduled for this past Monday. The postponement followed a "discreet meeting" between Kagame, Museveni, and Kabila.