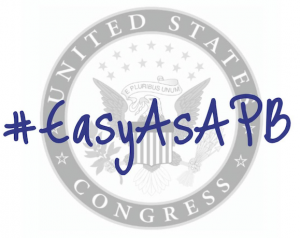 Join us in calling for greater US attention to genocide and atrocity prevention and response by advocating for a US government structure called the Atrocities Prevention Board!
This structure was created in 2012 after numerous calls from experts and members of Congress across the aisle, and unless Congress approves its continuation, it is at risk of being disbanded following the next presidential election. With your help, it should be #EasyAsAPB!
About the Atrocities Prevention Board
The Atrocities Prevention Board (APB) is an interagency group comprised of high-level representatives from top government agencies aimed at strengthening the capacity of the U.S. government to identify atrocities in their early stages and to develop coordinated responses to mitigate and prevent these atrocities. With a changing presidential administration, there is a high likelihood the APB will be dissolved. Without the structure that the APB provides, the attention given by our government to imminent atrocity threats will be greatly diminished. By advocating for the Atrocities Prevention Board, we are ensuring the ability of the U.S. government to continue to promptly identify and react to developing atrocities.
If the APB is allowed to disband, the U.S., will lose a vital tool in the fight against genocide and mass atrocities. As such, we are urging Congress to support the swift and uninhibited institutionalization of the APB!
Resources