Resolve works with activists, policy experts, and civil society leaders to identify and build support for policy measures that can help end LRA atrocities and enable affected families and communities to survive and rebuild their lives. Resolve serves as the single member of the STAND LLC, and we are very grateful for their active and continual support.
---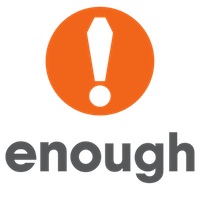 The Enough Project works to end genocide and mass atrocities in Sub-saharan Africa. Through expert policy analysis and on-the-ground data collection, Enough works to come up with solutions to these atrocities and influence the U.S. administration and elected officials to adopt these comprehensive strategies. STAND partners directly with Enough through our co-sponsorship of the Conflict-Free Campus Initiative.
---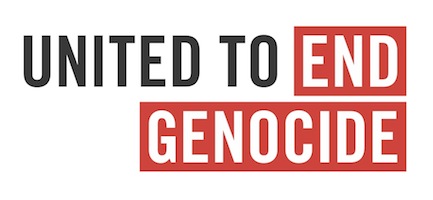 United to End Genocide (previously Save Darfur Coalition and Genocide Intervention Network) works to end genocide and mass atrocities around the world by building a large network of online and offline activists to pressure our government to take action. STAND was formerly the student-led division of United to End Genocide.
---

Voices for Sudan, an organization with deep roots in the Diaspora community, was founded on the idea of serving an underserved community by representing them in the political realm. Their mission is to give a voice to the Sudanese and South Sudanese diaspora community in the global policy discussion to resolve the humanitarian crisis in the region.
---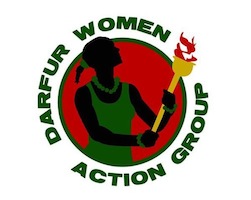 DWAG is a U.S. based anti-atrocities organization led by Darfuri women.  DWAG works with victims and survivors of the Darfur genocide in the Diaspora community and in Sudan, providing them with access to tools that will enable them to lead the effort to combat violence, address massive human rights abuses in their society, and work with others to prevent future atrocities and promote global peace.
---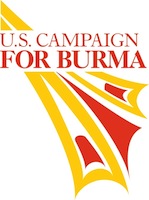 USCB works to build and channel political will for freedom in Burma. As the only U.S. based advocacy organization dedicated full time to the advancement of human rights in Burma, USCB's grassroots members have been the driving force in the United States for mobilizing political pressure for democracy and human rights in Burma.
---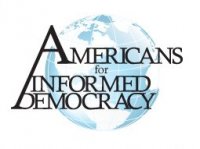 AIDemocracy is a community and network of engaged youth who are united in their vision for a more just, peaceful, and healthy world. Led and run by youth, AID mobilizes young people to take action to address global challenges; whether it be through advocacy, organizing, thought leadership, or blogging, they believe youth have the power and obligation to take on these challenges.
---

The Coalition for a Democratic Syria is the unifying voice of active Syrian American organizations working in the political field in the US in order to effectively promote freedom, democracy and justice in Syria.  The Coalition is made up of the Syrian American Council, Syrian Emergency Task Force, Syrian Expatriates, United for a Free Syria, and the Syrian American Alliance.
---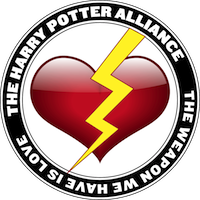 The Harry Potter Alliance (HPA) takes an outside-of-the-box approach to civic engagement and social justice by using parallels from the Harry Potter books to educate and mobilize young people across the world toward issues of literacy, equality, and human rights.
---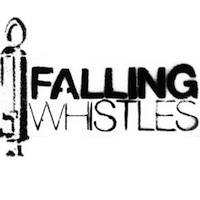 Falling Whistles is campaigning for an end to violence in the Democratic Republic of Congo. By selling whistles and encouraging individuals to "whistleblow for peace," they raise money for education, advocacy, and rehabilitation efforts as part of their longer term strategy for peace in the Congo.
---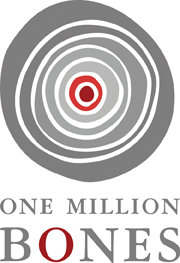 One Million Bones is a large-scale social arts project, using education and hands-on artmaking to raise awareness of genocides and atrocities going on around the world, this very day. They are collecting artwork bones for a collaborative installation of 1,000,000 bones on the National Mall in Washington, D.C. during the summer of 2013.